The Loop
You won't believe how many weddings Jerry Rice has crashed since retiring from the NFL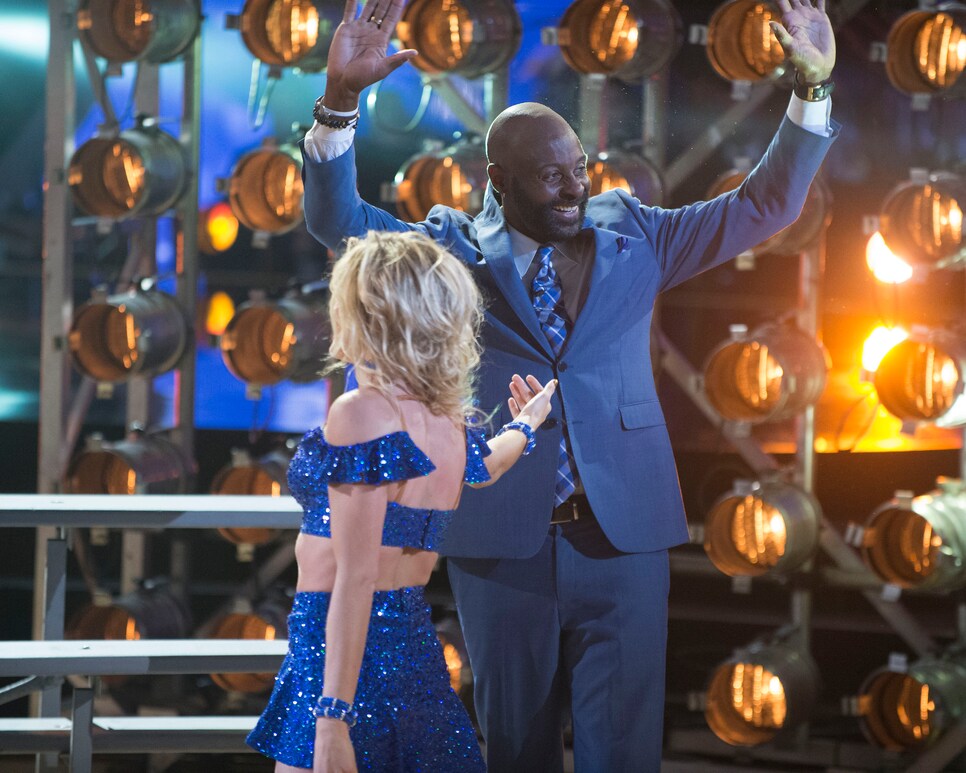 During his two decades in the NFL, Jerry Rice racked up receptions and touchdowns like no one had ever seen before. But in the decade since his retirement as a player, Rice has moved onto racking up something much different at a mind-blowing pace: Crashing weddings. That's right, Jerry Rice is a serial wedding crasher.
Rice revealed this endearing (and a bit odd) quirk about himself in a Wednesday article about him in The Ringer. The Hall of Famer estimates he crashes at least one wedding per weekend and that he started doing it sometime after his retirement in 2006. "I've done it so many times," Rice said.
Some quick math confirms that. Let's just go with one wedding per week, 50 weeks in a year to make it easier, and times that by 10 years. That comes out to. . . 500 weddings!
But there's a big difference between how Rice rolls up to a wedding vs. Owen Wilson and Vince Vaughn in the classic comedy Wedding Crashers. Rice, who still holds NFL records for receptions, receiving yards and touchdowns, doesn't need to invent some sort of alias or backstory. He just shows up as himself. And he loves seeing the reactions when he does.
"I've had some brides that start crying," Rice told The Ringer. "I tell them, 'You're not supposed to be crying for me. Your groom is a different story.'"
Rice also doesn't exactly plan his entire schedule around wedding receptions. According to the story, he often crashes after finishing a round of golf, but he also drops in on parties when he's on the road.
So what does he do when he gets there? Dance, of course. The dude was runner-up on Season 2 of ABC's Dancing With The Stars! My mom told me that. I swear.
"I don't mind getting out there and cutting a rug and having fun. It's my nature," Rice says. "I love people, and I want everything to be natural. I want to give people a memory."
Jerry didn't show up at my wedding a couple years ago. And now I'm extremely disappointed.