The Loop
Annoying NFL Texts With Ian Rapoport: Hey Jets, you're doing it wrong!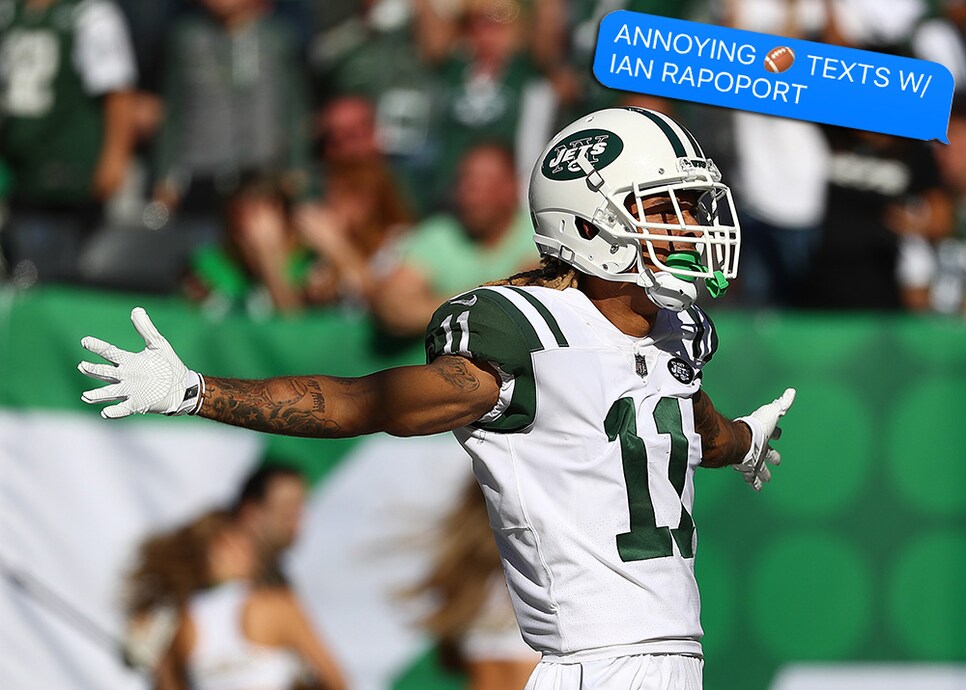 So vexing is New York's green-clad football team that it can't even follow through on a simple plan to play typically-disappointing Jets football and thus earn itself the No. 1 pick in next spring's NFL draft. The Jets are a respectable 2-2 after Sunday's win over the Jaguars, which means there are actually teams more proficient at losing football games than they are, which for once, IS NOT A GOOD THING! We asked Ian about the Jets screwing things up again by not screwing up.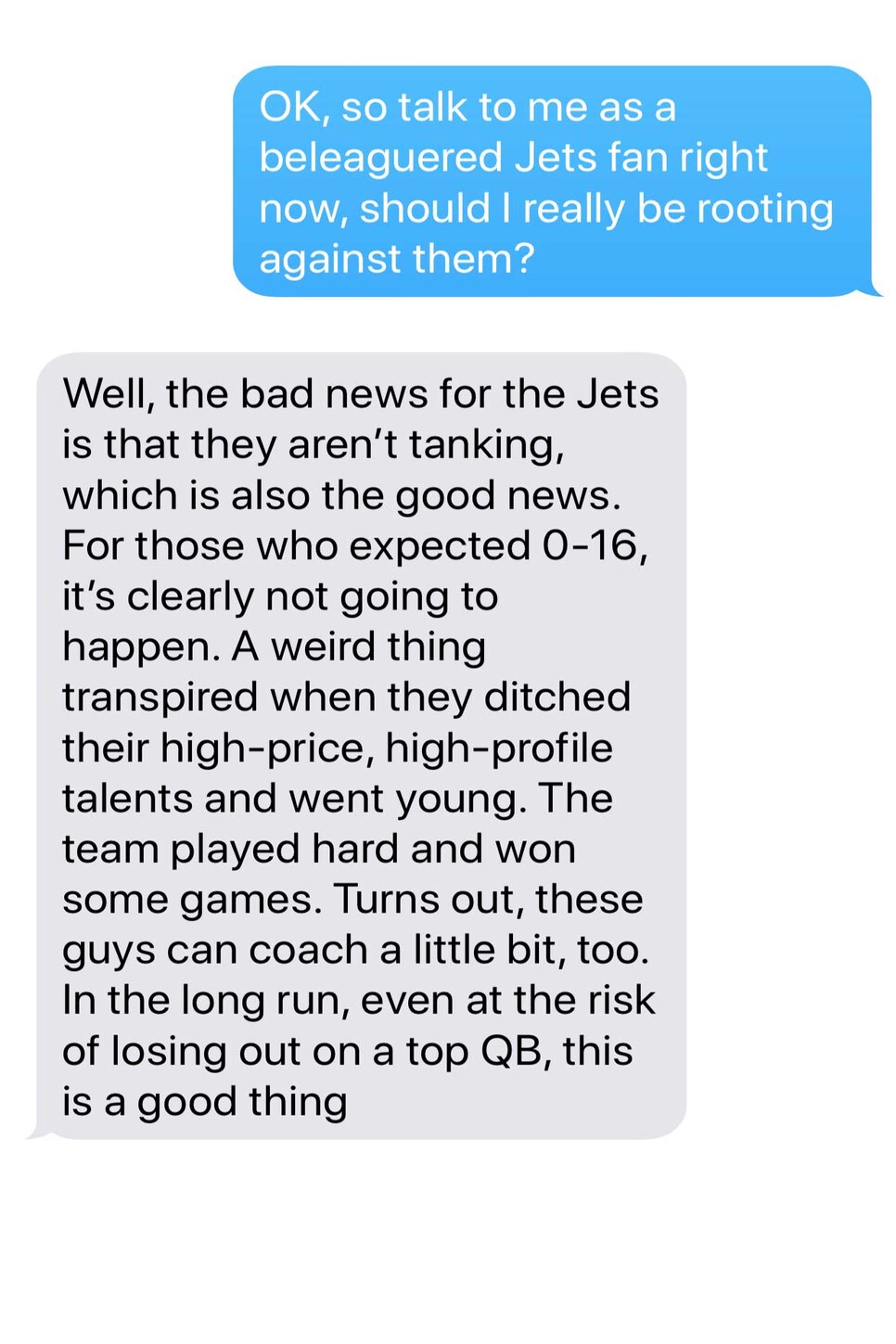 The original thinking was that the Jets grabbing the No. 1 pick would allow them to lock up USC quarterback Sam Darnold, who many experts had a lock as the No. 1 pick. But Darnold has struggled thus far for the Trojans, throwing nine touchdowns and eight interceptions. In other words, the Jets might still have a crack at Darnold, but only because he's not necessarily as good as some thought.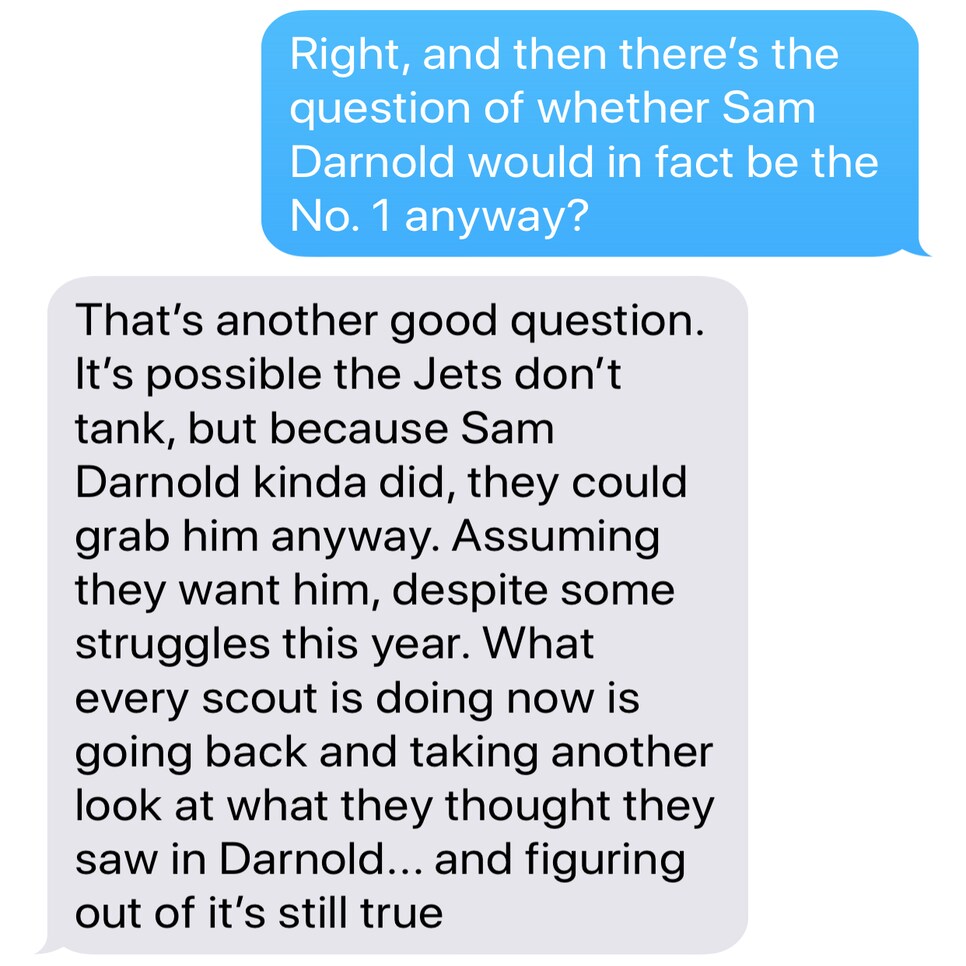 When it comes to the Kansas City Chiefs, there is no downside to winning football games. They became the NFL's only 4-0 team after Monday night's win over the Redskins.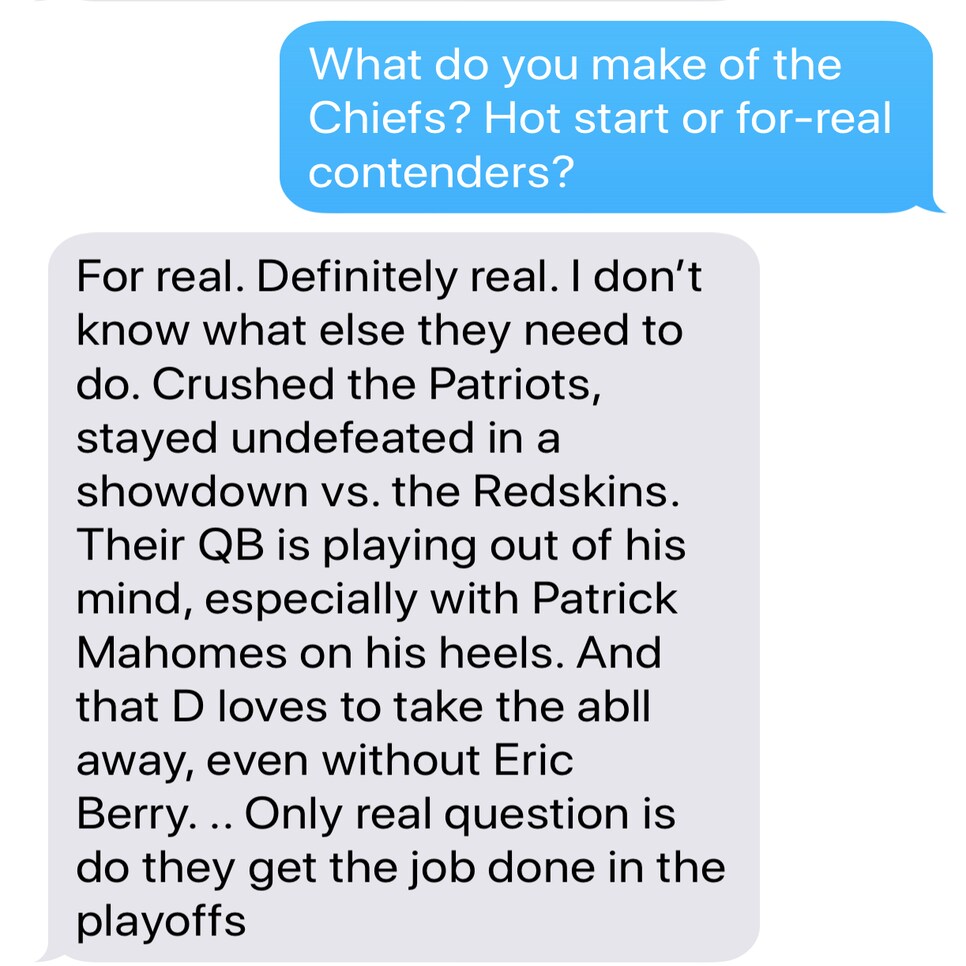 The Bears' start has not been as promising, and that includes quarterback Mike Glennon, who threw two picks in a Thursday night loss to the Packers, and has since lost his starting job to rookie Mitch Trubisky.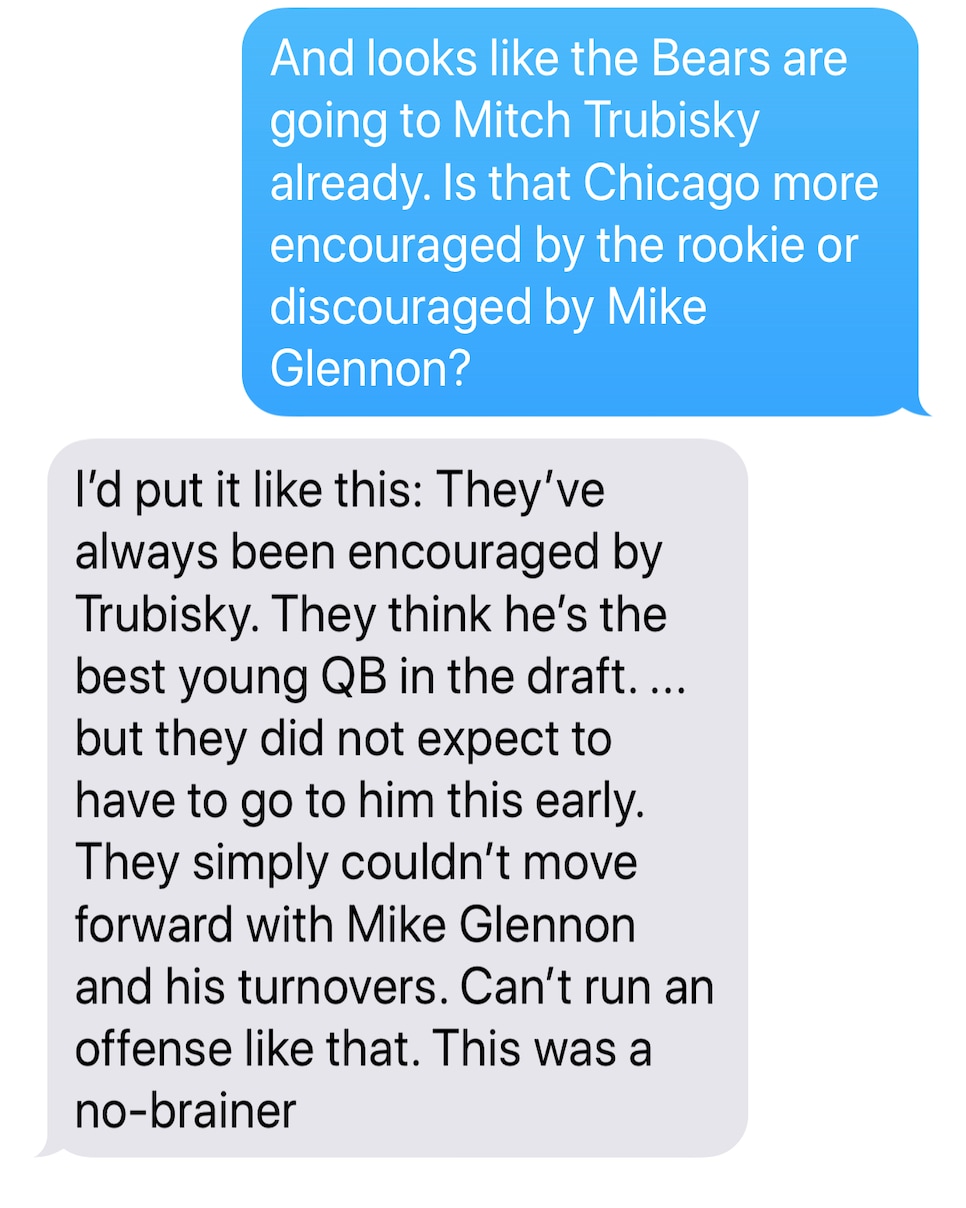 When it comes to quarterback upheaval, you figure at least one team would be in a precarious enough state to at least look into the availability of a certain scrambling, anthem-kneeling free agent. Don't count on it, Ian says.