The Loop
Annoying NFL Texts with Ian Rapoport: Football's really weird week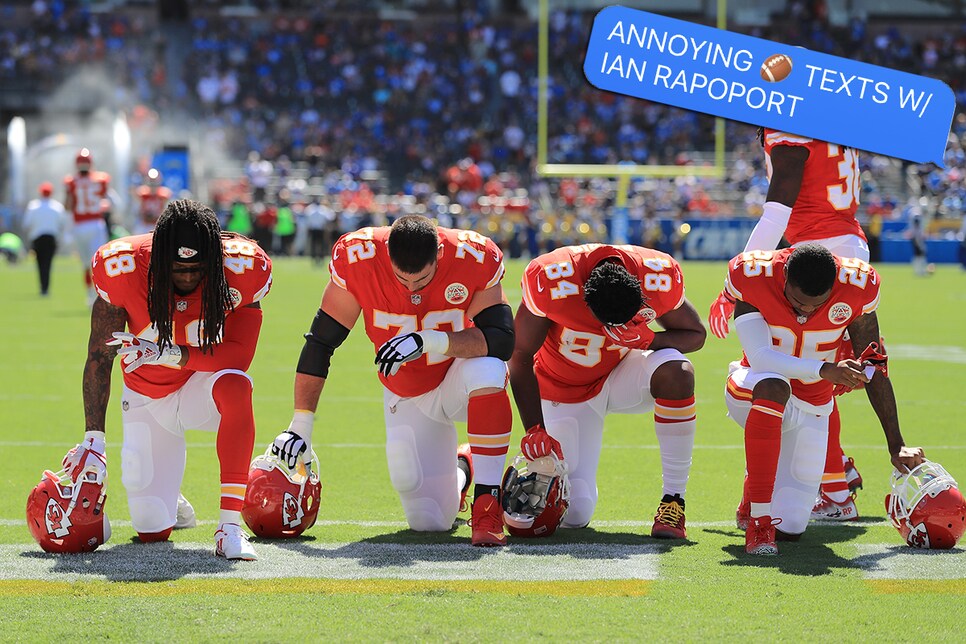 There have been other surreal weeks in the history of the NFL: the first games after 9/11, for instance, or going back even further, following the assassination of JFK.
We might not put the events of last week on that same level, but like those other historical moments, the focus around the league was on something other than the actual playing of football.
Our rapid-thumbed NFL correspondent Ian Rapoport, who we check in with weekly via text, has been diligently following the anthem protest saga and its complicated aftermath. Which is why it felt fitting to start our weekly correspondence with his perspective on the weird week that was.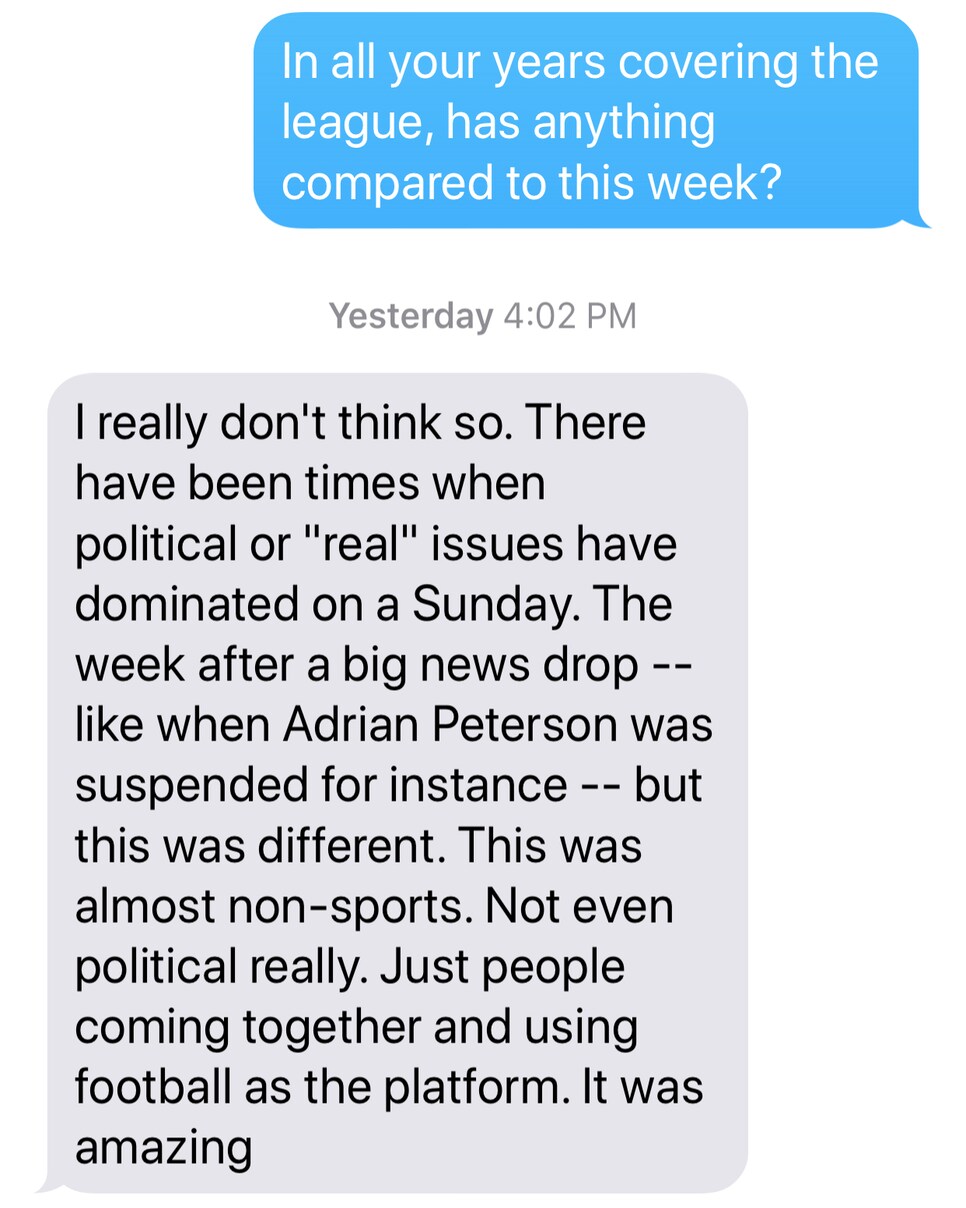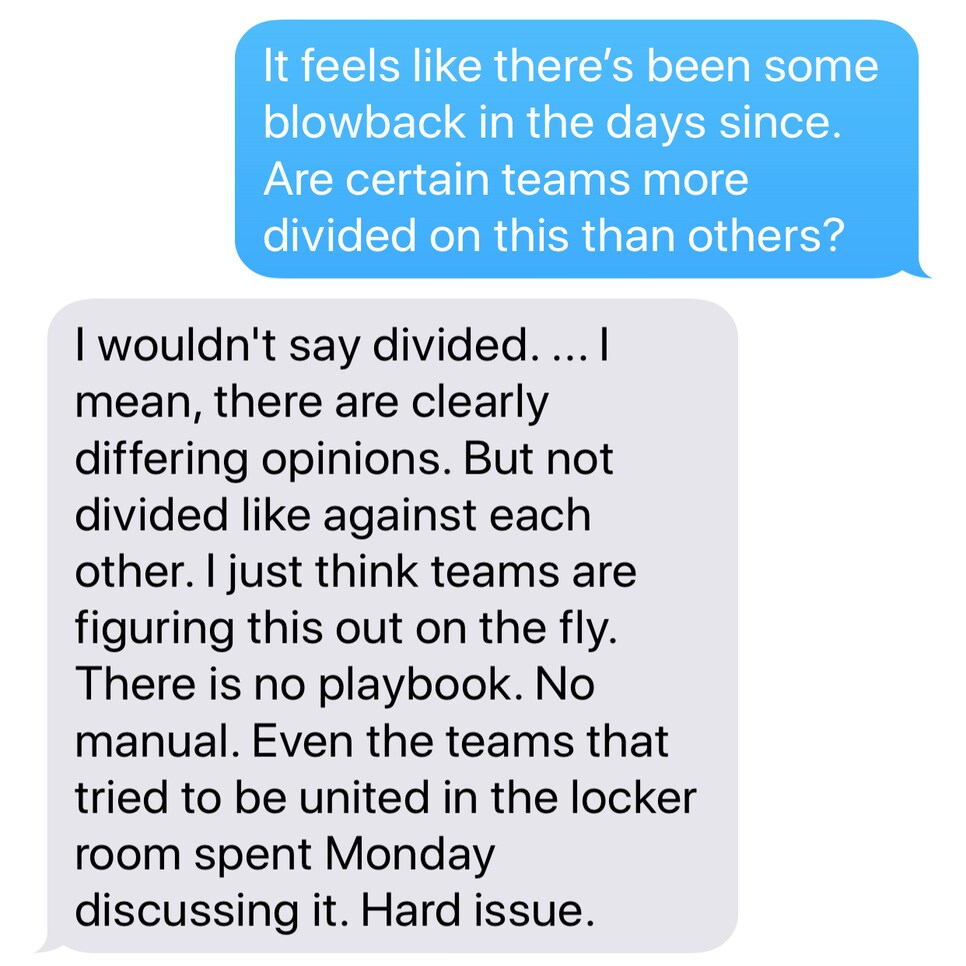 Naturally, with last week such a departure for some teams, there remains the question of what this week looks like, and whether more protests might follow in Week 4.
Yet amidst all this, there was in fact a full slate of NFL games last week that in a rare American moment, might have actually gone overlooked.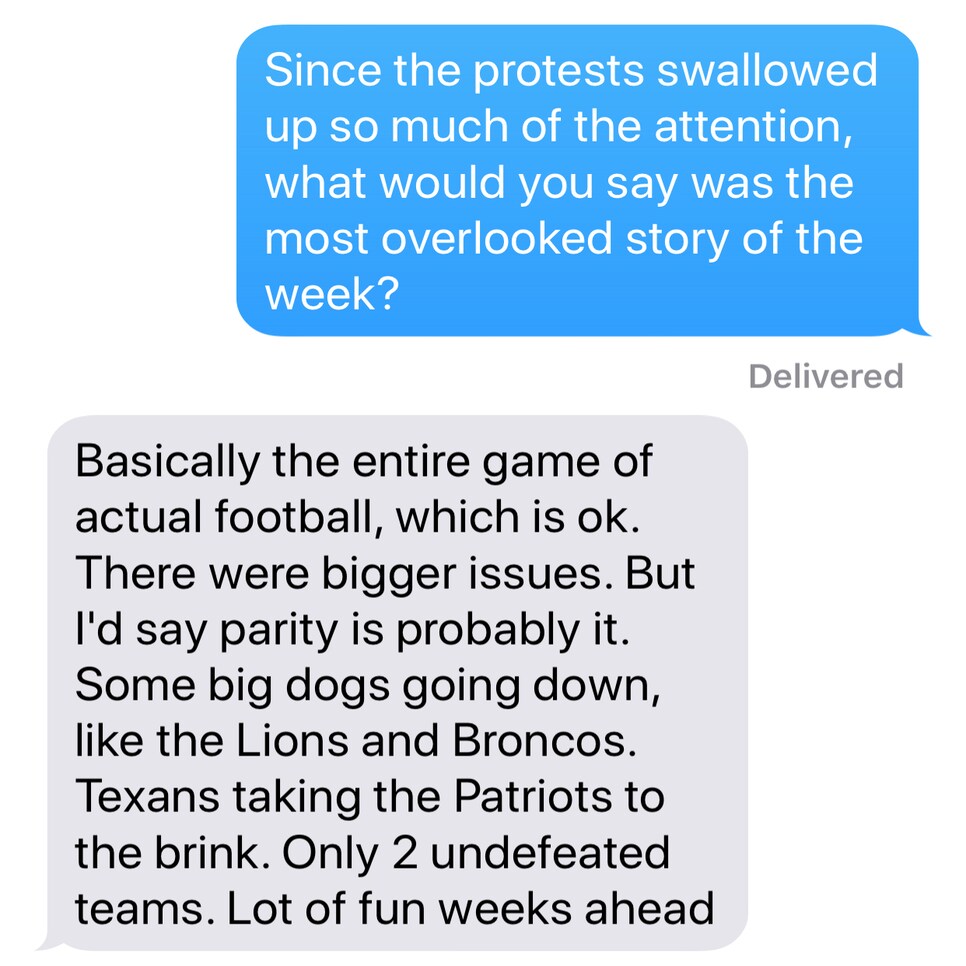 One person who we won't expect to see anytime soon in the NFL is Johnny Football, Johnny Manziel. On Wednesday, Ian passed along a statement from Manziel about his discussions with CFL teams, which leads to questions of whether an NFL career is still possible for the former Heisman Trophy winner (and one-time Golf Digest cover boy!).