Discount Double Check
Reports say Aaron Rodgers is maybe going to play this season and suddenly the Packers are fourth-favorites to win the Super Bowl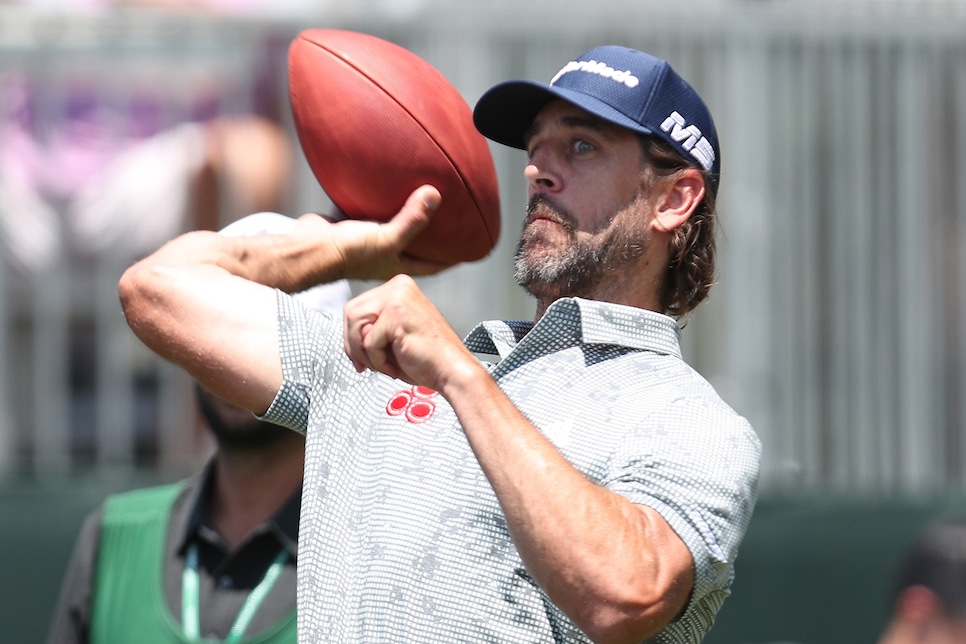 Since news of a rift first broke on draft night, the NFL offseason has been dominated by the future (or lack thereof) of Aaron Rodgers, Green Bay Packers quarterback. Rumors of a 49ers trade offer swirled and reports of a beef between with GM Brian Gutekunst simmered. Rodgers skipped OTAs, went to Hawaii with his new friends, and did his best to play some golf despite on-air questions about his plans for the fall. Quarterback-hungry fanbases across the NFL set their Google alerts and prayed to their various gods, but nobody who knew anything was saying nothing.
But now it's late July. Training camps are underway and kickoff is five weeks aways. The time for Rodgers to stick or twist has come, and on Monday, amidst a scheduled meeting between the Packers and team shareholders, word came down that Rodgers has decided to stick … for now.
OK, so anonymous sources reporting that Rodgers has "indicated" to "people close to him" that he "plans" to play for the Packers this season isn't exactly definitive. The opposite, actually. But as the old saying goes, Vegas always knows, and within minutes of the news, DraftKings bumped the Green Bay Packers up to fourth Super Bowl favorites at +1400. Needless to say, if you were betting Packers futures based on the potential return of Rodgers, we hope you got those tickets in before Monday.
That said, if you're betting Packers futures, please seek help. Not only are you hard pressed to find a NFL franchise with more potential variance this season and next than the Green Bay Packers, but Rodgers hasn't exactly proven his ability to get it done when it matters most over the years. In fact, since winning the Super Bowl in 2010, the Packers have lost in the Wild Card round once, the Divisional Round three times, and the NFC Championship a whopping four times (while missing the playoffs twice).
Is that the sort of track record to get you interested at +1400 alongside the likes of the 49ers, Ravens, and Rams and behind the Bills at +1000, the defending-champion Buccaneers at +600, and the Chiefs at +500? Probably not ... or at least it probably shouldn't be. But hey, maybe you believe in the "one last ride." Maybe you believe the best is saved for last and that the only thing more reliable than Aarond Rodgers losing in the playoffs is new Rams quarterback Matthew Stafford losing to Aaron Rodgers. If so, go forth. Do your thing. But don't say we didn't warn you.