The Loop
A Tiger Woods energy drink could be coming to a store near you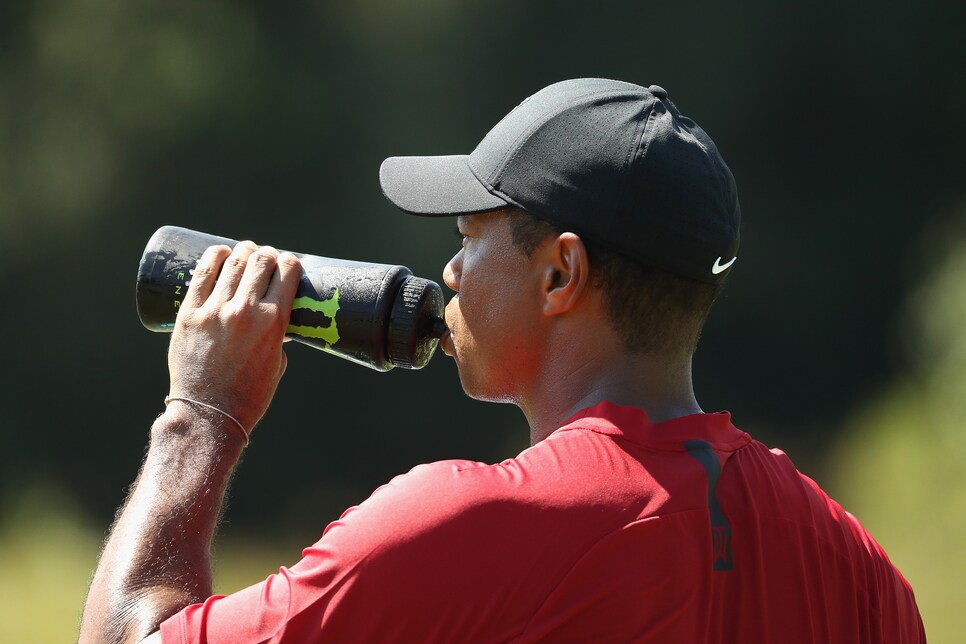 Tiger Woods vaulted up the Official World Golf Rankings and won a PGA Tour title in 2018, but there's one more important step he has to take before he's truly "BACK." And that, obviously, is to have his own sports drink again.
OK, so winning a major would probably come first on the official list of "BACK"ness, but the beverage thing is also big. Consider Woods hasn't won a major since Gatorade, which used to make a special Tiger Woods batch (Remember how badass it was when he used to drink his own drink while wearing his own line of clothing at winning press conferences?), dropped him following his scandal in 2009. That just can't be a coincidence.
"We just extended the deal with Monster, and so we're looking at what the next stages are of that relationship," Steinberg told Golfweek. "It's been an awesome partnership and there's been talk about potential of a licensed deal with Tiger and Monster. What that looks like and tastes like, we haven't flushed that out yet, but we're at least in discussions about it now."
Not sure I would used the phrased "flushed out" when describing a potential new drink you actually hope people will buy, but anyway, it sounds like this is going to happen. Steinberg also confirmed to Golfweek that Woods and Monster recently reached an agreement on a multi-year extension.
Monster's logo has been on Woods' golf bag and water bottle since the 2016. Whether Woods actually drinks Monster from that water bottle, well, that's going to require a bit more digging.