News
Tiger Woods switches to soft spikes to help with ankle issues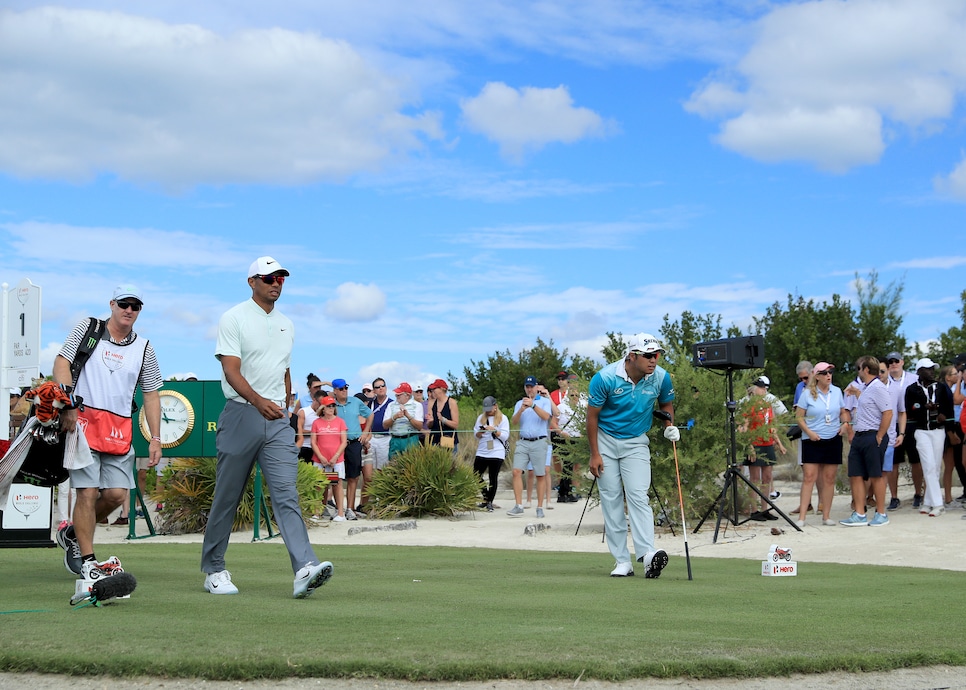 Tiger Woods' list of injuries, particularly with his back and knees, has been well-documented throughout the years, but there's a new physical ailment plaguing the 14-time major champ as he nears his 43rd birthday next month. Following his opening 73 at the Hero World Challenge, Woods acknowledge his ankles have been bothering him.
"I've struggled with my ankles over the last few months. Still the same issues," Woods told reporters in the Bahamas, before adding, "They've just been sore for months, just wear and tear."
And on Friday, Golf Channel's Todd Lewis reported Woods has made a significant switch with his golf shoes to help with the issue.
Many tour pros have changed to soft spikes in recent years, but Woods had remained old school with his metal spikes. Even his snazzy kicks for "The Match" last week had the soft variety:
Although, Woods lost to Phil Mickelson that day at Shadow Creek, obviously, the switch before the Tour Championship in September didn't hurt him much. That week, Woods won his first PGA Tour title in more than five years.