FIRE PIT COLLECTIVE
A perfect pairing: Chi Chi Rodriguez and the Latin America Amateur Championship
Editor's Note: This article first appeared in Fire Pit Collective, a Golf Digest content partner.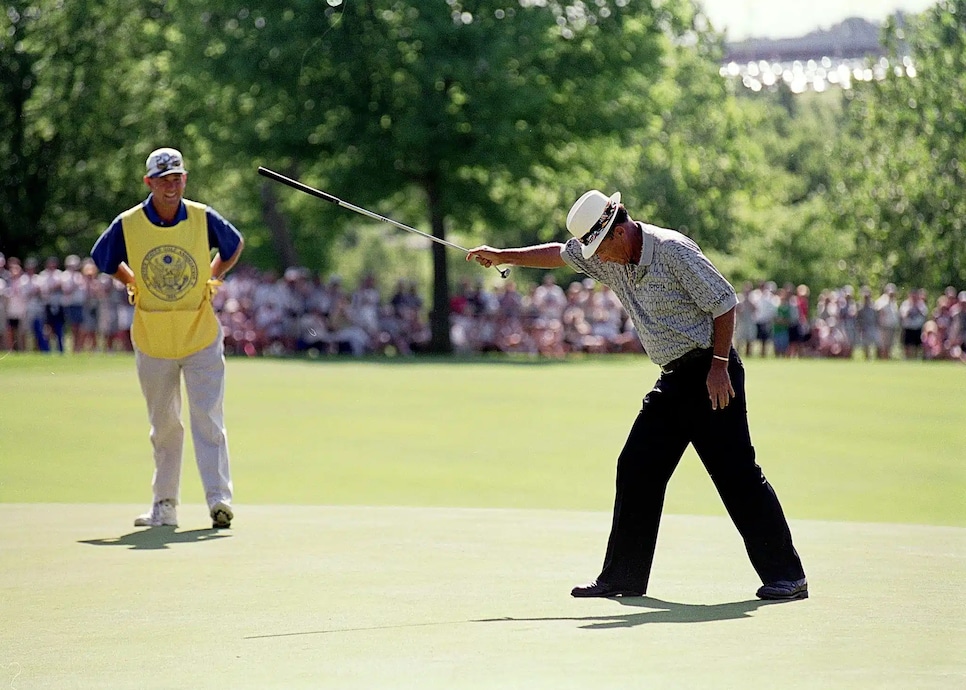 Chi Chi Rodriguez is 87 years young, and if there's one thing he hopes competitors in the 2023 Latin America Amateur Championship embrace, it's finding more enjoyment in the game. "Golf is much too serious these days," says Rodriguez, who made a habit of having fun during his Hall of Fame career. This week, the best players from across Latin America will do well to recall Chi Chi's carefree mantra as they descend upon Grand Reserve Golf Club in his native Puerto Rico. Up for grabs in the 72-hole stroke-play event: spots in the 2023 Masters, U.S. Open and Open Championship for the winner. Life-changing stuff.
Rodriguez has lived through the evolution of golf in Latin America. Half a century before the LAAC was even conceived, a boy used a tin can for a ball and a branch from a guava tree for a club in the city of Rio Piedras. One of six children, Chi Chi worked on a sugar plantation before he took up caddieing.
Team sports were more popular in Puerto Rico, but an explosion of golf courses in the 1950s and '60s birthed the swank Dorado Beach Country Club, where Rodriguez had a chance encounter with one Laurance Rockefeller, an investor in the club. Rockefeller became Rodriguez's backer, allowing him to chase his dream of a career in professional golf.
Starting in 1960, Rodriguez lit up the golf world with his talent and galvanizing spirit, going on to win eight times on the PGA Tour and 22 times on the PGA Tour Champions. He took Jack Nicklaus to an 18-hole playoff at Oakland Hills in the 1991 U.S. Senior Open, after which Nicklaus said it's a "shame either of us had to lose." But for all of his stellar play, the diminutive Rodriguez was as much an entertainer as he was an elite golfer. He thrived on theatrics, often dancing around the green after holing a putt and going into his celebratory toreador dance, to the delight of galleries everywhere.
"Welcoming new fans into our world with my entertainment is what I'm most proud of," Rodriguez says. "To me, golf was always a show business, and I was on stage to make people happy. With that mindset, I created a sense of openness, converting my competitors into friends and humanizing what can often be such a serious game."
Though many aspiring golfers were born years after he was in his prime, Rodriguez has connected with the young talent from Puerto Rico. Nine players in the LAAC field are from the host country. At the tender age of 10, Kelvin Hernandez was served some tough but well-intentioned advice: "Chi Chi asked to see my hands and said, 'You don't have calluses, so that means that you aren't practicing enough.'" Now 17, Hernandez is a UNC Greensboro commit who in the past year has won the Caribbean Amateur and the Junior Caribbean.
The Chi Chi Rodriguez Golf Club in Clearwater, Fla., is open to the public and allows juniors to play at reduced rates. His educational mark is not just on golf; the Chi Chi Rodriguez Academy operates out of the same location, educating at-risk youth in grades 4 thru 8. Chi Chi's family has gotten in on the act as well. His brother, Jesus, from whom Chi Chi learned the game, and his nephew, Julio, are teaching some of the players competing this week.
Rodriguez's legacy is being honored through an exhibit at the USGA Golf Museum. Among the items featured in the display include a sampling of his signature threads, a bag tag from the 1991 U.S. Senior Open, a stars and stripes headcover, and his Good Scout Award from the Boys Scouts of America.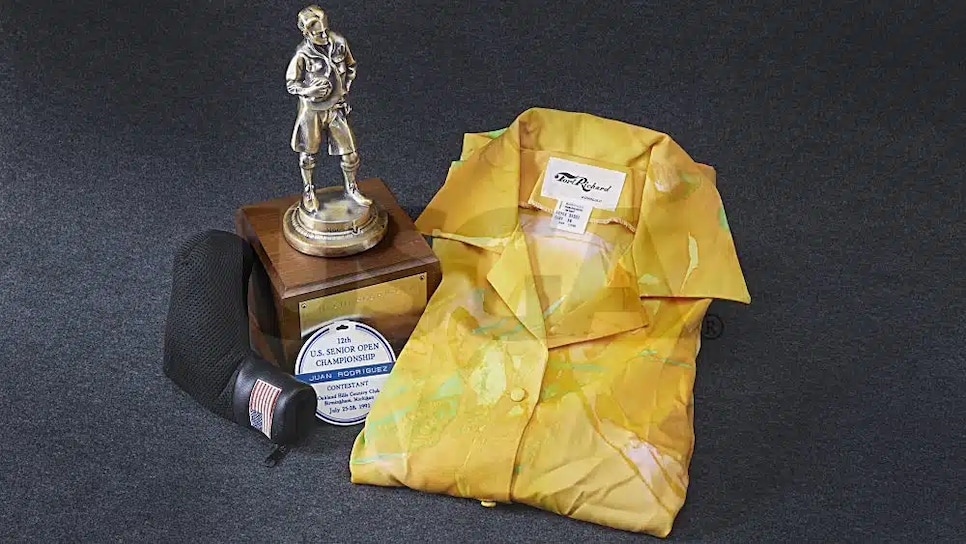 But it was the unseen intangibles that defined Rodriguez as a player. "Chi Chi is a small guy with no fear and big guts," says Erick Morales, who is playing in his eighth LAAC. "An underdog who fought so hard that he made it happen."
Now the Latin American Amateur Championship is coming to his home soil, giving Rodriguez another well-deserved turn in the sun. The player who best channels his fight, and love for the game, will punch their ticket to a very different destination: Augusta, Georgia.