Majors
USGA adds exemption into U.S. Open to the Latin America Amateur winner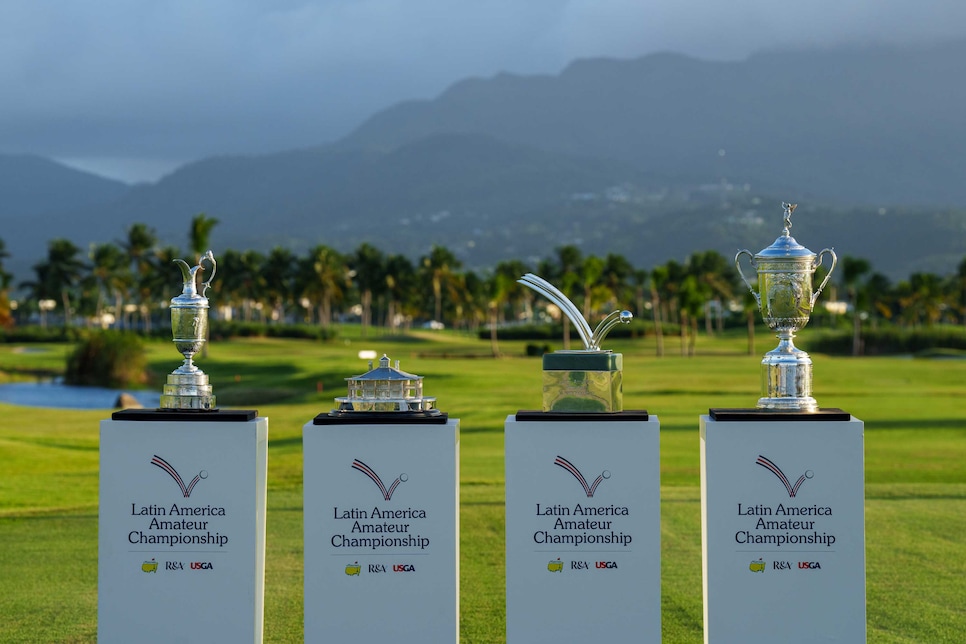 RIO GRANDE, Puerto Rico — "No one ever accused the USGA of being fast to the draw, so I'm sorry if we were a little late to the party."
That self-deprecating joke from USGA CEO Mike Whan, punctuated a major announcement Thursday at the 2023 Latin America Amateur Championship. Hours after the tournament began at Grand Reserve Golf Club, Whan announced in a joint press conference with Augusta National chairman Fred Ridley and R&A Chief Executive Martin Slumbers that the LAAC winner would receive a full exemption starting this year into the U.S. Open. The exemption to play starting this year at Los Angeles Country Club means the LAAC winner will get invitations to play in three majors, with a spot in the Masters and Open Championship already reserved for the champion.
Previously, the USGA had only granted the LAAC winner an exemption into final qualifying for the U.S. Open.
"The reason those 108 athletes were probably sleepless last night isn't just the first tee ball, but it's what this could mean if you're standing there on Sunday and the trophy is handed to you," Whan said.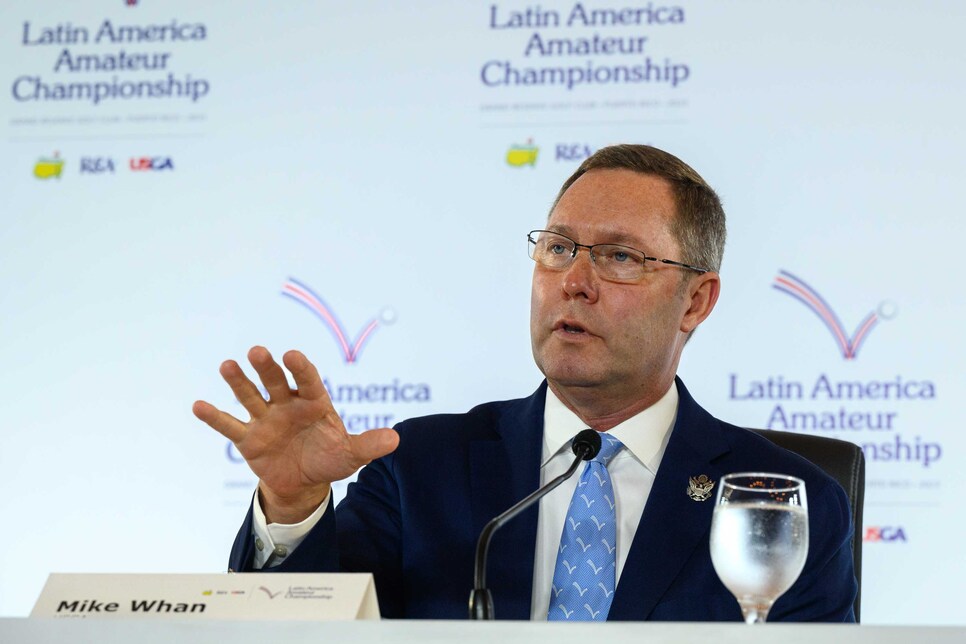 USGA CEO Mike Whan announced the U.S. Open will grant a full exemption to the LAAC winner starting this summer at Los Angeles Country Club.
David Paul Morris
Since the inception of the event in 2015, the champion has received an invitation into the Masters. In 2020, the R&A added a full exemption into the Open Championship. The winner also receives full exemptions into the U.S. and British Amateur championships.
Also revealed during the press conference was the host site for the 2024 LAAC. The championship will be played Jan. 18-21 at Panama's Santa Maria Golf Club, a Jack Nicklaus designed course opened in 2012 outside of Panama City. It will be the second time the LAAC will come to the Central American country, the championship being held at Club de Golf de Panama in 2017.