A Golfer's Guide to the Best Halfway-House Grub in America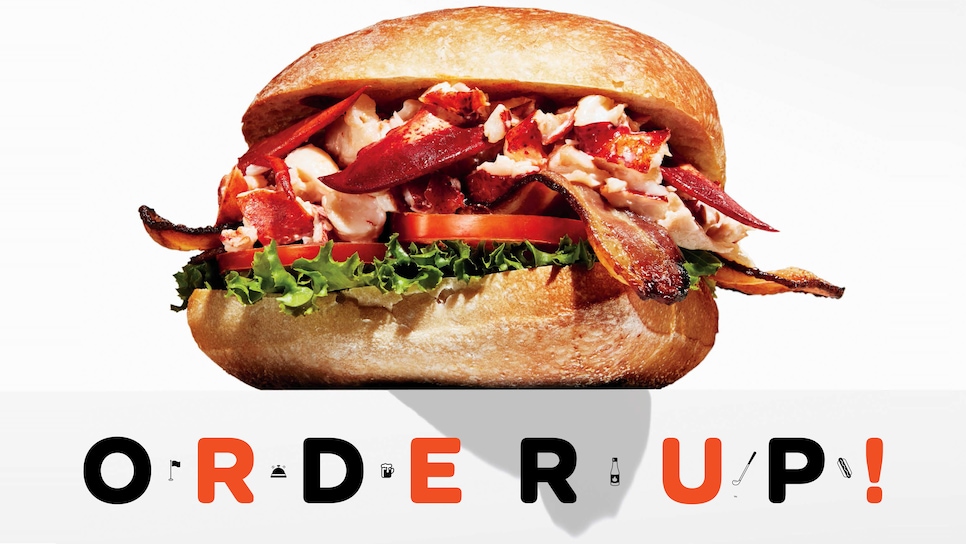 The hot dog is the building block. It's the default order when you're playing an unfamiliar course or when you get to the turn and don't know what you want.
A base model costs around $3, can be ready in less than a minute, and is a blank slate for toppings and condiments. You can hold it in one hand as you're walking to the next tee and wolf it down in three or four bites without taking off your glove. And—let's be honest—even a mediocre one on a grocery-store bun tastes pretty good with a cold beer or an iced tea.
The hot dog does its job.
But the best golf food aspires to do more than just deliver quick calories, carbs and protein between nines. It stands out. It's almost as much a part of the playing experience as the tee shot on a signature hole or the view from the 18th tee.
We asked more than 2,000 players nationwide—from pros to average hackers—to name their favorite golf-food item. The rules were straightforward. It had to be something on the regular menu at a halfway house or clubhouse in the United States and something you could conceivably eat at the turn. (That means the lovely dry-aged steak dinner at your club doesn't count.)
The response was overwhelming, with nominees from Hawaii to Maine and all points between. Our voters covered the staples in all shapes, sizes and accessories—from giant custom hot dogs to hand-ground boutique burgers. They also identified clever and unique dishes that are a fundamental part of the history of the course or club where they're served.
The runaway winner, Olympic Club's iconic burger dog, checks both boxes with authority. The quarter-pound offspring of a marriage between a fresh-baked hot-dog bun and a premium, cigar-shape burger, the burger dog is both familiar and new. The ultimate testament to the burger dog's status? Served for more than 60 years in the same form from the same nondescript stand, the $7.50 sandwich is probably more memorable for a first-time guest than any hole on Olympic Club's Lake Course, a five-time U.S. Open host venue and 2021 U.S. Women's Open site.
You don't need a membership at an exclusive golf club to enjoy what the best halfway houses have to offer, either. Municipal, daily-fee and resort courses are all represented on our list—from the "Best in L.A." wings at Griffith Park to the homemade barbecue at Streamsong in Florida and Prairie Lakes in Texas.
And if you prefer your food ahead of your round instead of in the middle, we have a couple of go-to places for you. Coronado's prime-rib machaca burrito sets the breakfast standard, along with Jefferson Park's version of the BLT—which includes avocado and a fried egg.
It's a great time to be a golfer with a few bucks in your pocket and a few minutes before you need to hit your next shot.
(This article was first published in 2016)
1. BURGER DOG
Olympic Club, San Francisco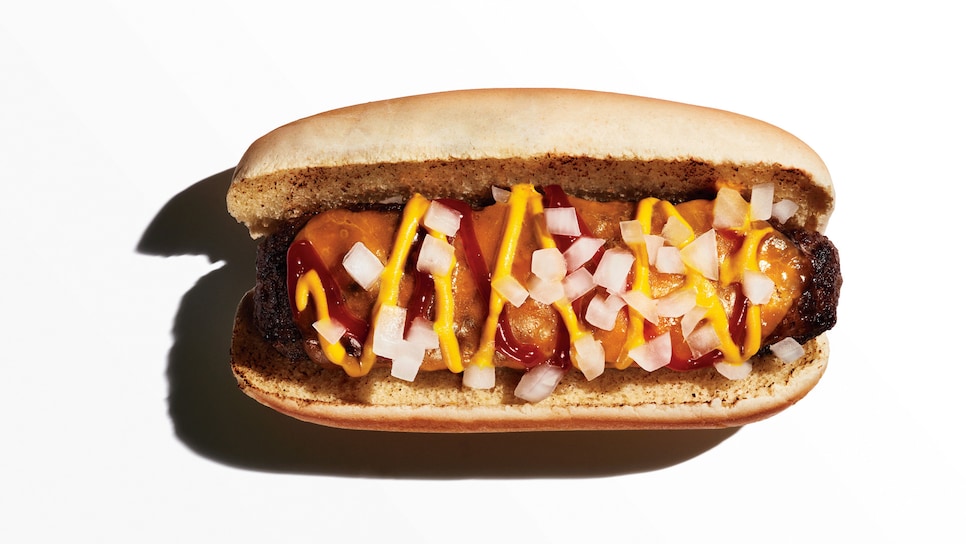 With Hollywood types, some hyperbole is to be expected. It's one thing for Justin Timberlake to declare the venerated burger dog served at San Francisco's Olympic Club as the best burger he has ever eaten. But the hamburger shaped to fit a hot-dog bun has become a part of the 156-year-old club's landscape—literally. Originally created by Bill Parrish for his Hot Dog Bills stand outside the club's Lake Course, the sandwich became so popular with players stepping across the street for a food break that Olympic asked Parrish to move the stand inside the grounds to serve as the halfway house. Bill's daughter, Candy, took over the operation in the 1980s. Today, she, her husband, Jack, and her two sons, Max and Grahm, oversee three stands across Olympic's 45 holes and practice range and cook up roughly 200 burger dogs each day for lucky members and guests. The star of the show hasn't changed a lick since the beginning: a quarter pound of ground chuck (85 percent lean) formed into an oblong patty, cooked medium rare and topped with cheese, red relish, mustard, dill pickles and onions. Parrish isn't possessive of the burger dog's secrets: The recipe is on the Hot Dog Bills website, and she'll even sell you a plastic mold to get the torpedo shape just right. "It's a good grind of meat, a really hot grill and some salt and pepper," Parrish says. "And the bun? It has to be toasted."
2. FRANCHEESY
Butterfield Country Club, Oak Brook, Ill.
Metro Chicago takes deep pride in its hot dogs—in all their iterations. Butterfield's version starts with the quintessential Chicago Red Hot split and grilled, and adds bacon and American cheese. From there, you can go true Chicago style and add the "garden"—sweet relish, pickles, tomatoes and onions. Just don't ask for ketchup. It's heresy in the 708.
3. LOBSTER BLT ON CIABATTA ROLL
Belgrade Lakes (Maine) Golf Club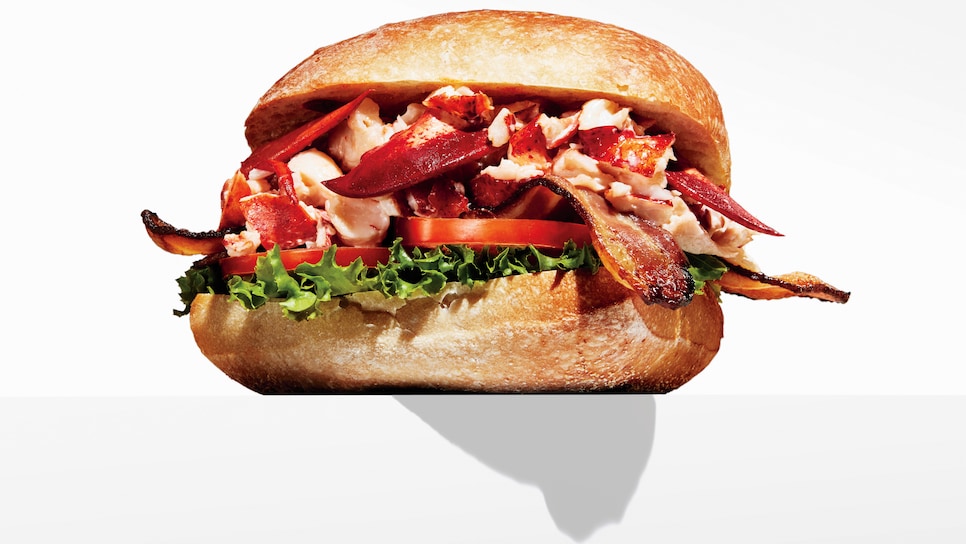 A basic lobster roll in Maine is near perfect as is, but Belgrade Lakes turns the dial to full at least once a week with its lobster BLT special: lobster salad with thick-cut bacon, lettuce and tomato on a toasted ciabatta roll. Those in the know call ahead for takeout because they're gone by 1 p.m.
4. CHEESEBURGER
Royal Oaks Country Club, Dallas
A Texas address is a good start for a great burger, but Royal Oaks steps it up with custom-ground local meat and a veteran chef working the grill in its palatial new halfway house. The 10-ounce certified Angus "smash patty" is served on a toasted brioche roll with cheese, onion and a frisbee-size steak-tomato slice.
5. PEANUT BUTTER, JELLY AND BACON SANDWICH
Fishers Island (N.Y.) Club
To be frank, any food you eat at a place with Fishers Island's views will bask in a reflected oceanfront glow. But the club's signature salty-and-sweet sandwich—served from a low-key shanty—scores big points for boldness and creativity, even if it looks like something your fifth-grader would eat on a dare.
6. BRISKET TACOS
Escondido Golf & Lake Club, Horseshoe Bay, Texas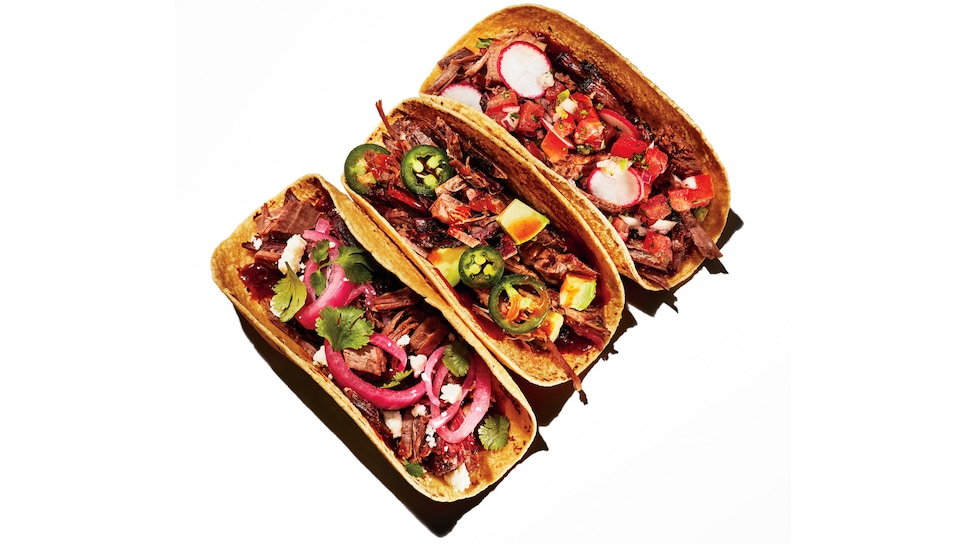 They take meat seriously at Escondido Golf & Lake Club, smoking it daily over white oak and pecan harvested from the property. The brisket tacos are the essence of slow food—the meat is brined for two days and smoked for another 24 hours before getting sliced and served on warm tortillas, covered by an array of choices from the toppings bar, like fresh jalapeños and homemade barbecue sauce.
7. TRI-TIP SANDWICH
Simi Hills Golf Course, Simi Valley, Calif.
Barbecued tri-tip is hard to get right: It takes close to an hour of tending on medium heat, and if you cook it too long, you end up with shoe leather. Simi Hills' sandwich shows off the cut at its simple, salty best.
8. CHEESE DOG
Westchester Country Club, Rye, N.Y.
American golf started in the Northeast, so it stands to reason that the halfway house did, too. With a few concessions to modernization (like plumbing and refrigeration), the low-slung red, shingled shack along the 14th hole on Westchester Country Club's West course would look very familiar to an Eisenhower-era member—right down to the no-frills, first-rate cheese dog coming off the grill. It's lightly charred, served in a top-loader bun and ready in seconds as you walk from the tee to your second (or third) shot on the par 5—like a classy green-grass drive-thru.
9. HOMEMADE BEEF JERKY
Mountaintop Golf & Lake Club, Cashiers, N.C.
Discovery Land Company founder Michael Meldman wasn't much of a golfer when he started his first development in the mid-1990s. So he resolved to stock opulent chef-manned "comfort stations" throughout his courses and to serve bespoke comfort food, like Mountaintop's jerky, which starts with locally sourced beef and is pulled, seasoned and dried on site. The popularity of the jerky and other Discovery dishes, like the Madison Club's Kobe beef sliders, has turned halfway-house food at the 18 properties into an internal competition among clubs' general managers and head chefs. The free food at all the stations adds up, but the positive word-of-mouth among the $200,000-initiation-fee crowd is priceless.
10. MANHATTAN FISH CHOWDER
Caledonia Golf And Fish Club, Pawleys Island, S.C.
There's no such thing as prefabricated soup at Caledonia. The ninth-hole "soup master" uses fresh ingredients to brew the spicy, rich chowder daily in a big cauldron at the turn and hands a free cup to every player. Where else can you use "catfish" and "Manhattan" in the same sentence?
11. MUTT SLIDERS
Spanish Oaks Golf Club, Bee Cave, Texas
Spanish Oaks' signature sliders are called "mutt," but the pedigree is anything but mysterious: beef, pulled pork and queso bacon come together to form the Holy Trinity of finger food. You could order the heart-healthier grilled chicken version, but why?
12. SNAPPER SOUP
Pine Valley (N.J.) Golf Club
A member's weekend at the revered club isn't considered complete without at least one cup of the unapologetically retro soup—made with finely chopped turtle meat (not the fish) and spices. The bottle of sherry stationed at each table in the grill is used to add a splash of intensity to the flavors.
13. WINGS
Griffith Park, Los Angeles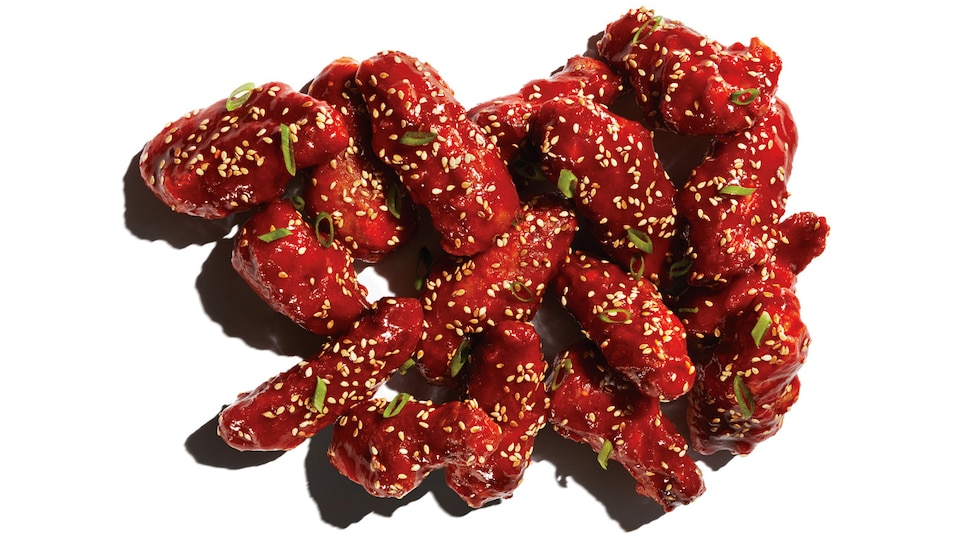 Finding that out-of-the-way, hole-in-the-wall score for a perfectly cooked burger or slice of pizza is a foodie's comfort-food Holy Grail. In Los Angeles, chicken-wing lovers worship at an unlikely shrine wedged between 36 holes of assembly-line municipal golf and a dumpy, balding driving range at Griffith Park, on the city's north side. The deep-fried goodness comes served plain on the plate with a side of thick steak fries and a cup of Korean hot sauce—a nod to the overwhelmingly Korean clientele at the adjacent Wilson and Harding courses and a statement of confidence that the wings can stick up for themselves without accessories. Sit at the low-slung Formica-and-vinyl back bar in the giant, 1937 clubhouse, and the friendly line cook will make them right in front of you. But even persistent questioning will reveal only a hint of what makes them "the best of L.A.," as the menu tersely states. You need to use ultra-hot vegetable oil—right under its 400-degree smoke point—and to work small batches, so the chicken doesn't lower the oil temperature too much. The result is a crackly-on-the-outside, moist-on-the-inside masterpiece that's just as good by itself as it is with the hot-and-sweet sauce, which tastes like a combination of chili paste, vinegar, garlic and ketchup. Asking for blue cheese would be like wearing sweatpants to the beach.
14. BLT WITH FRIED EGG
Jefferson Park Golf Course, Seattle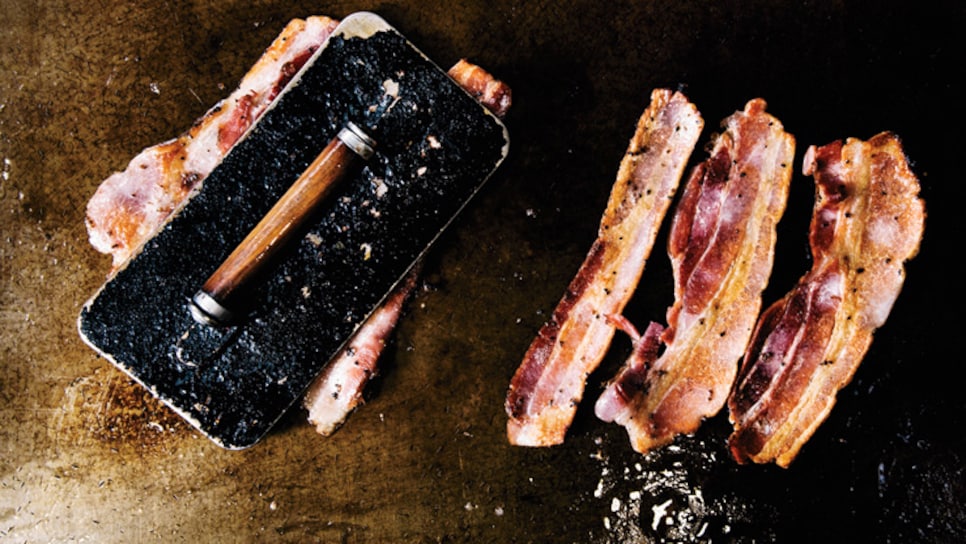 At the average municipal course, the clubhouse is something of an afterthought—a place to pay, scrounge range tokens and (reluctantly) go to the bathroom. When it came time to replace the squat shack at Jefferson Park Golf Course in Seattle, they went a different way. At the heart of the angular new building at the 101-year-old muny is the Beacon Grill—the kind of halfway house you'd see Guy Fieri visit on an episode of "Diners, Drive-ins and Dives." "We wanted to do something unique instead of just ordering gobs of frozen stuff and frying it up," says general manager Bill Meyer. "The focus is on fresh ingredients and giving an underserved neighborhood an option for real breakfast and lunch cuisine." In place of industrial hamburger patties and wrinkled hot dogs, Meyer's staff smokes all of its own meat in-house—including a double-smoked pork belly that can be added to any dish on the menu. The signature sandwich is the "be el tee"—thick-cut bacon, lettuce, tomato and avocado on toasted sourdough, with an optional fried egg on top—but you won't go wrong with the chili, either. It's made with house-smoked pork and fried chilies, ground beef and two kinds of beans, simmered to perfection. Get it on the fries.
15. HOTLINK SANDWICH
Prairie Lakes Golf Course, Grand Prairie, Texas
True barbecue is more than a propane grill and a dude with some tongs. Prairie Lakes entrusts its food service to Eddlemon's—which has been dealing the real thing since 1953. The spicy, seasoned sausage sandwich is the king of the road and comes on a bun or a tortilla. Beer is optional, but recommended.
16. CHICKEN AND GOAT-CHEESE WRAP
The Bridges Golf Club, San Ramon, Calif.
Wraps get a bad, um, rap as unleaded, less-tasty versions of their full-calorie counterparts. This West Coast combination of chicken, goat cheese, avocado and grilled portobello on a spinach tortilla needs no qualification. You don't even have to tip big like Bridges member Phil Mickelson to get extra chipotle-ranch dressing on the side.
17. COG DOG AND RELISH
Cog Hill Golf & Country Club, Lemont, Ill.
The secret to one of the best "standard" hot dogs in the country? Start with large dogs made from premium cuts and offer two flavors of homemade relish—pickle-dominated green and pepper-influenced red. With Cog Hill's traffic across four courses, they can move more than 800 Cog Dogs on a busy Saturday, all on fresh-baked buns.
18. CHILI
Glen Ridge (N.J.) Country Club
Anybody can mix up some ground beef, beans and pre-fab mix into a serviceable chili. Glen Ridge's version incorporates bits of prime-steak cuts and simmers for more than 24 hours. Order it on its own, or it'll make you want to lick it off the top and throw away the underlying hot dog.
19. JALAPEÑO BURGER
Les Vieux Chenes Golf Course, Youngsville, La.
The "famous burger" at this public course punches way above its weight. It's sloppy in the best way, with a giant beef patty, onions, American cheese, two strips of bacon and a pile of fresh jalapeños. It comes complete with a side of fries for less than $10.
20. SHEBOYGAN BRAT
Blackwolf Run, Kohler, Wis.
It's only natural that the hot dog's more sophisticated cousin would reach its zenith at a course two miles down the road from world bratwurst headquarters in Sheboygan Falls. Blackwolf Run's version features two grilled brats topped with a caramelized onion and bacon sauerkraut that could make our list on its own.
21. PULLED-PORK SANDWICH
Streamsong Resort, Bowling Green, Fla.
The best barbecue often comes from a gritty, well-used smokehouse. Streamsong left out the gritty part but carefully reproduced everything else for The Shack, its authentic BBQ pit adjacent to the Red course's ninth hole. The slow-smoked pulled-pork sandwich is a popular staple, but the chalkboard outside the hut boasts a variety of carnivorous specials daily.
22. FISH TACOS WITH WAFFLE FRIES
Braemar Golf Course, Edina, Minn.
Choose from nine kinds of fried and grilled fish—from mahi-mahi to walleye—for the interior of your taco at The Tin Fish restaurant at this municipal course. Demand is so high the restaurant stays open for the entire Minnesota winter.
23. PRIME RIB MACHACA BURRITO
Coronado (Calif.) Golf Course
Fresh local meat and eggs are the focus of this king-of-all-breakfast burritos. The prime rib is slow-cooked for 24 hours, then shaved onto a griddle with eggs, green chilies, onions, peppers and two kinds of cheese. This two-handed monster comes with home fries or tater tots, but you won't need them. A front-nine food coma is already coming.
24. LITTLE CAVES SLIDER
Caves Valley Golf Club, Owings Mills, Md.
Blue crab is a Baltimore-area staple, but Caves Valley's delivery is more civilized and (arguably) tastier than yanking the crustaceans apart by hand with a plastic bib on your chest. The slider combines lump Maryland crabmeat with mayo, chives, tarragon and shaved ham on a potato roll.
25. MILKSHAKE
Castle Pines Golf Club, Castle Rock, Colo.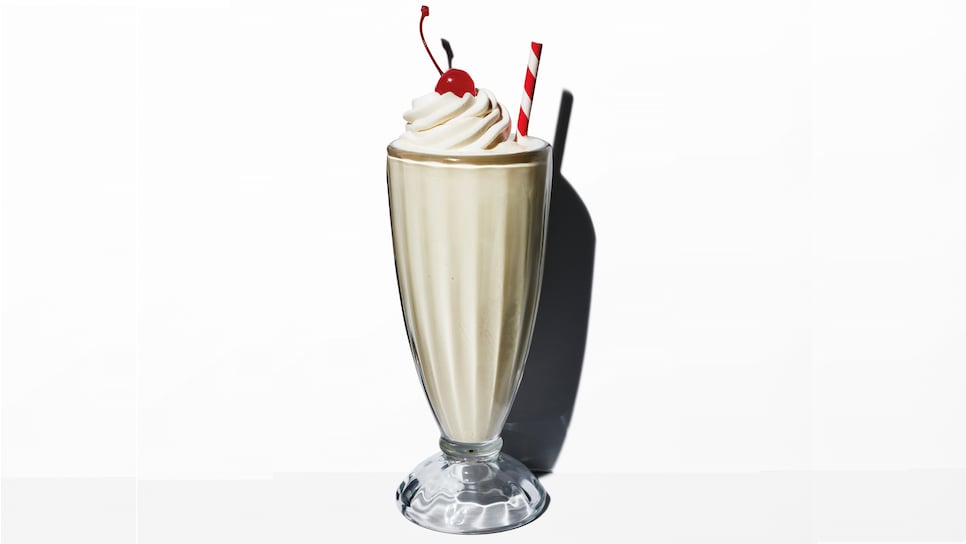 Weird Stableford scoring was the competitive hallmark of the PGA Tour's International tournament, played from 1986-2006 at Castle Pines outside Denver. But ask any player from one of those years, and the first thing he'll call out is the club's milkshake. The secret isn't the single ingredient—half-melted Häagen-Dazs vanilla ice cream—but the way it's prepared. The consistency comes from a decades-old Hamilton Beach shake mixer.