PGA Tour
Pay $500 to play for $20 million: You bet the WM Phoenix Open's Monday qualifier is drawing huge interest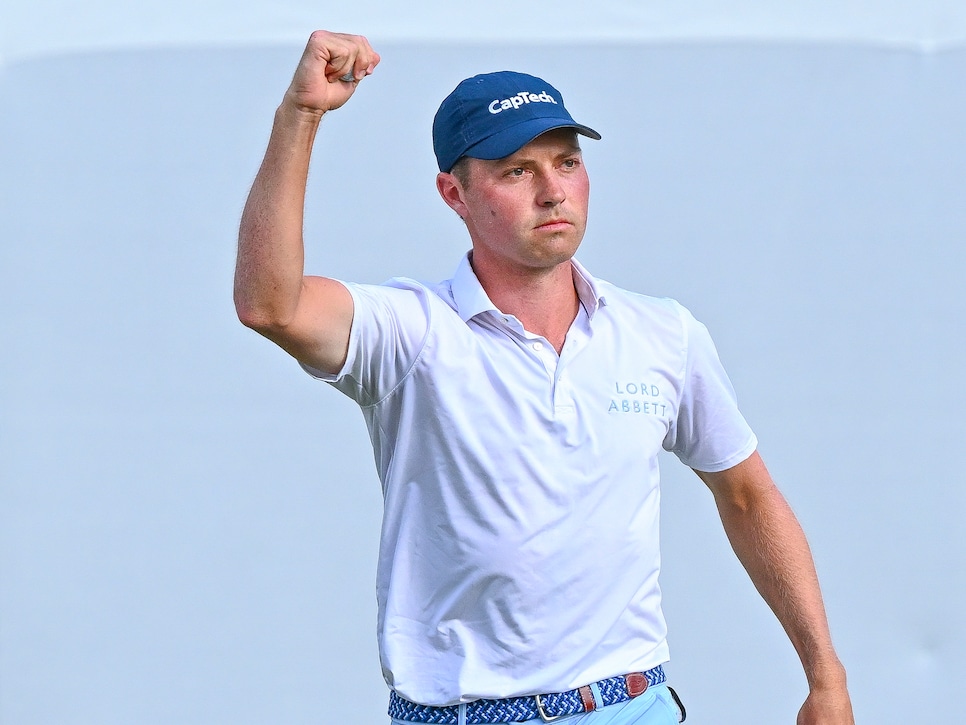 Ben Griffin, shown in the 2022 BMW Charity Pro-Am, is among the top 50 in the current PGA Tour FedEx Cup standings, and he has signed up for the Monday qualifier for the WM Phoenix Open.
Tracy Wilcox
It was only logical after the PGA Tour announced the WM Phoenix Open was raising its purse to $20 million, that Feb. 6, 2023 would become one of the most anticipated days in professional golf for a certain subset of players.
Monday qualifiers, the 18-hole tournaments that provide an entry into tour events, tend to be competitive shootouts that draw, on average, 60-80 players of various standing who can't otherwise get in a field. But this coming Monday at McCormick Ranch Golf Club in Scottsdale, Ariz., the qualifier for the WMPO at TPC Scottsdale could draw close to twice that number.
As of Tuesday, 80 players were registered to compete for the three spots available in the year's first "designated" full-field event. That is a "significant number" compared to this juncture in previous years, according to Bill Ibrahim, chief operating officer of the Southwest PGA, which conducts the qualifier on behalf of the PGA Tour. Last year, 89 players entered the WM qualifier—in line with previous years—but only 69 teed it up and 61 posted a score.
The deadline for entry is 5 p.m. MT Friday, and there usually is a rush of last-minute entries. Any player with status on the PGA Tour, Korn Ferry Tour, PGA Tour Champions, PGA Tour Canada and PGA Tour Latinoamerica can sign up. There is no limit on field size, which will swell further with the inclusion of the low two scorers and ties among eight pre-qualifiers being conducted this week.
Ibrahim has been bracing for this scenario since the PGA Tour revealed the WM Phoenix Open, the Wells Fargo Championship, the RBC Heritage and the Travelers Championship on Oct. 19 as additional designated events—they were originally dubbed "elevated—on the 2023 schedule, each offering a purse of $20 million.
"The unique circumstance of this being an elevated event, what's happening is not surprising at all," said Ibrahim, who was based in Illinois until 2017. "For anyone with any kind of status, you'd understand them saying, 'Why wouldn't I take a shot?' When you're looking at the kind of purse being offered, you'd be crazy not to do it."
Entry fees range from $100 to $500, depending on a player's status, with the exception of tour members for the 2022-23 season, who have free access. Cost of the pre-qualifier is $250, and the players who advance to the Monday qualifier pay an additional $250. Not coincidentally, the pre-qualifiers were sold out, with 78 players signed up for each, a total of 624 golfers. Players from more than half the states in the union, as well as several from Canada, ponied up.
The payoff could be substantial. The Phoenix Open winner receives $3.6 million. Last place is likely to be worth around $43,000. Good luck, though, cashing in. Because of the event's elevated profile, the 132-player field will be loaded with many of the tour's top players who are obligated to compete as a requirement for getting a slice of the tour's $100 million bonus program.
The last player to advance from a Monday qualifier and win that week's PGA Tour event was Corey Conners, who survived a six-man playoff to find his way into the 2019 Valero Texas Open before beating Charley Hoffman by two shots. He is one of only five golfers in 43 years to pull off the long-shot victory, one of which was Jeff Mitchell in the 1980 Phoenix Open. (The other three are Kenny Knox, 1986 Honda Classic; Fred Wadsworth, 1986 Southern Open; and Arjun Atwal, 2010 Wyndham Championship.)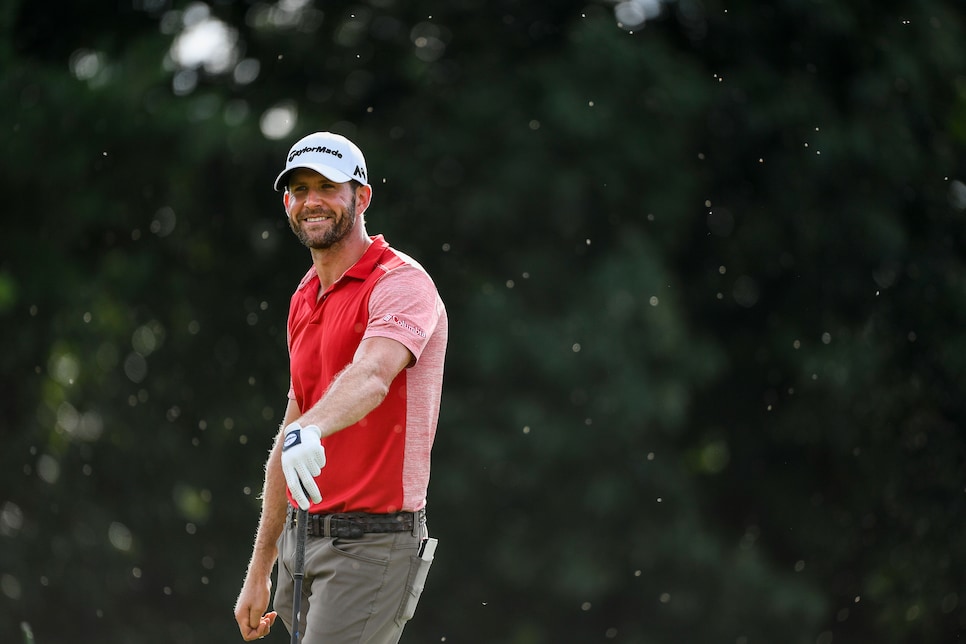 Two-time PGA Tour winner D.J. Trahan is entered in the WM Phoenix Open Monday qualifier.
Ryan Young/PGA Tour
Ben Silverman, of Juno Beach, Fla., who recently won The Bahamas Great Abaco Classic on the Korn Ferry Tour (as a Monday qualifier no less), was medalist last year with a six-under 66 at McCormick Ranch, which plays 7,039 yards. Jeffrey Kang of Anaheim, Calif., and Etienne Papineau of Quebec emerged from a six-for-two playoff after shooting 67s to gain the other two berths. None of the three men made the cut.
Thus far, Monday registrants for the WM qualifier include two notable 26-year-olds, Ben Griffin and Bill Gordon, who reside among the top 50 in the FedEx Cup standings. A rookie, Griffin sits 30th, having made nine straight cuts and finishing in the top-25 four times, including a T-3 at the Butterfield Bermuda Championship. Gordon, though he has missed his last two cuts, is 46th on the strength of finishing T-3 at Mayakoba in early November. Both are in the field at this week's AT&T Pebble Beach Pro-Am.
Former tour winners signed up for McCormick Ranch include Jonas Blixt, who has three victories, D.J. Trahan, Charlie Beljan, Grayson Murray, Bo Van Pelt and Jonathan Kaye, 52, who finished 40th at PGA Tour Champions Qualifying Tournament in December. Just last week, Beljan won the McCormick Open, an Asher Tour event, posting 14-under 202 on the Pine Course. He shot 73 in last year's qualifier.
The potentially large field presents a logistical problem—namely, the Monday qualifier easily could become a Tuesday qualifier. It's a struggle annually getting finished by nightfall, Ibahim said, and further complicating the proceedings is a chance for a frost delay, with Arizona currently in the midst of a cold snap. A Tuesday finish does not leave qualifiers much time to prepare for TPC Scottsdale.
It all makes for what could become one of the most intriguing 18 holes of competition on the tour this year.
"I've worked for the PGA for 23 years, and, to me, the open qualifying aspect has always been one the best things because it's so difficult to make these tours," Ibrahim said. "It gives these talented kids and these guys who have been grinding for years an opportunity. You have a great week, and it can literally change your life. That's not available in any other sport. I can't just show up and qualify to play in an NBA game. Golf is different. It's way cool in that respect."