Leaving a mark
Ryder Cup 2021: Paddy Harrington says he will go through with team's tattoo dare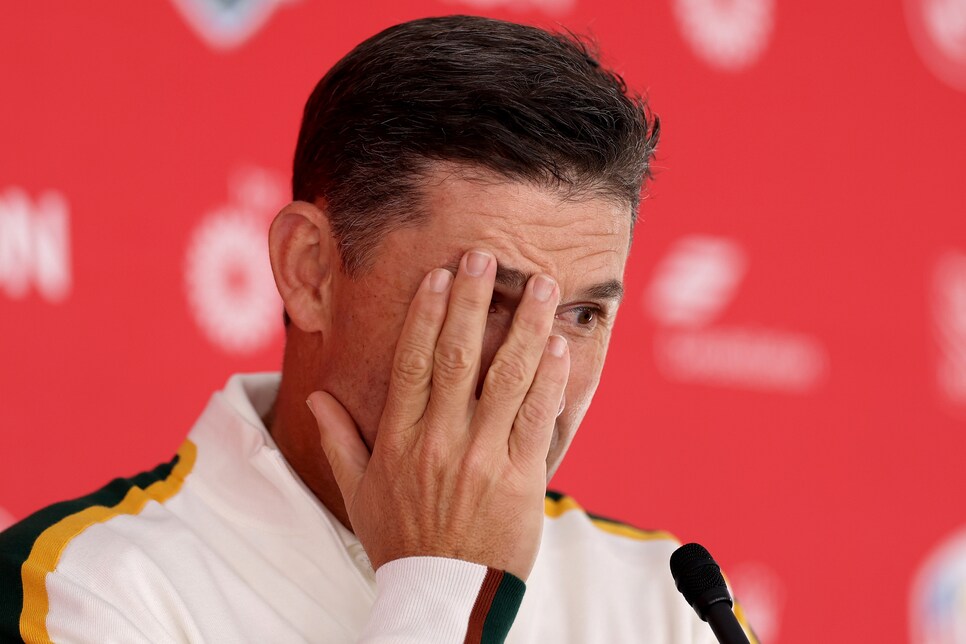 HAVEN, Wis. — Thomas Bjorn set a menacing precedent for European Ryder Cup captains. But it's a precedent Padraig Harrington will oblige.
Bjorn, who managed the Euros in 2018, promised his club he would get a tattoo should it capture the cup. Following a resounding victory in Paris, Bjorn proved himself a man of his word.
Which begged the question to Harrington on Wednesday at Whistling Straits: Will he follow in Bjorn's footsteps?
"I am delighted that that's all they ask for, but I'd have given up a lot more. So yes, I will be getting a tattoo," Harrington said. "If my team produce a winning week, I will be getting a tattoo to mark the occasion, and very comfortable that they only asked that much of me because I would have given more."
Harrington explained that the tat tradition has now become an "unwritten rule" between team and coach, but that his team has brought the subject up. Or maybe they didn't ask and he offered. Admittedly, Harrington wasn't sure, only sure that he will put ink to skin should the Europeans defending the cup.
"It's a given now in Europe. Captain has to get a tattoo," Harrington said. "And I don't have any other tattoos at this stage, so it would be a new experience for me."
As for where a theoretical tattoo would go?
"I don't know," the three-time major winner said. "Depends how long it is."
MORE RYDER CUP PREVIEW STORIES FROM GOLF DIGEST