Stylish Collab
Byrdie Golf Social Wear releases first women's golf shoes in collaboration with Cole Haan
*All products featured on Golf Digest are independently selected by our editors. However, when you buy something through our retail links, we may earn an affiliate commission.*
Cole Haan and Bydrie Golf Social Wear have teamed up on two thoughtfully-designed golf shoes that will seamlessly make the transition from the course to cocktail hour and every life moment in between this summer. The two-shoe capsule includes two unique but complementary designs that make full use of both Byrdie Social Wear's breezy, seaside aesthetic and Cole Haan's technical footwear expertise—namely the 94-year-old brand's patented "Grandfoam" sole that's lightweight and supportive, designed for cloud-like comfort for all 18 holes and beyond.
The first style is the "ZERØGRAND Fairway" shoe which features a neutral, sandy, and one might even say shell-like design that's animated by bright viridian (green with a blue tint) trim and laces. The spikeless outsoles include a delightful seaside motif along the bottom, which clear rubber elements for traction. Inside the shoe, an ocean blue-and-white stripe pattern adds another beachy, flirty design accent. This first shoe retails at $170 and, like the second shoe, comes with a wooden (and matching!) tee and ball marker.
RELATED: 24 ball markers that aren't poker chips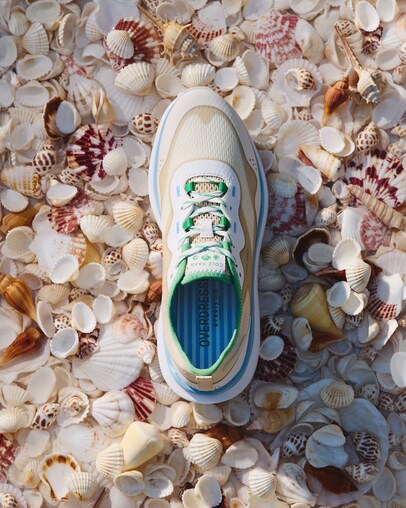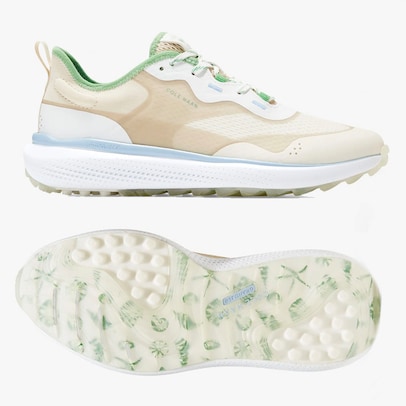 Cole Haan x Byrdie Golf Social Wear ZERØGRAND Fairway Golf Shoe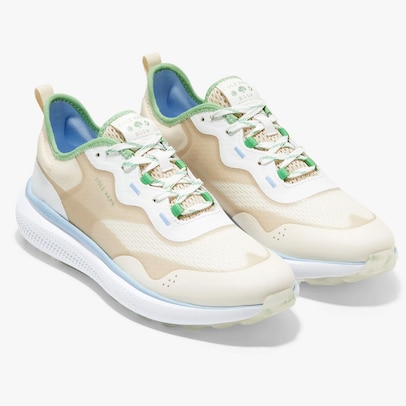 Cole Haan x Byrdie Golf Social Wear ZERØGRAND Fairway Golf Shoe
Where the first shoe gives sportier vibes, the second shoe—the ØriginalGrand Shortwing—gives a bit more of a winking preppy, classic golf game vibe. The wingtip design features an eyelet pattern and two-toned design, enlivened by that same soft beach-towel inspired blue-and-white striping. The warm neutral palette makes it perfect for summer and the transition to fall, plus it's incredibly versatile, easy to pair with any golf outfit and can be dressed up or down as needed. Retailing at $210, the comfortable shoe is supported by Cole Haan's Grandfoam footbed and durable spikeless outsole.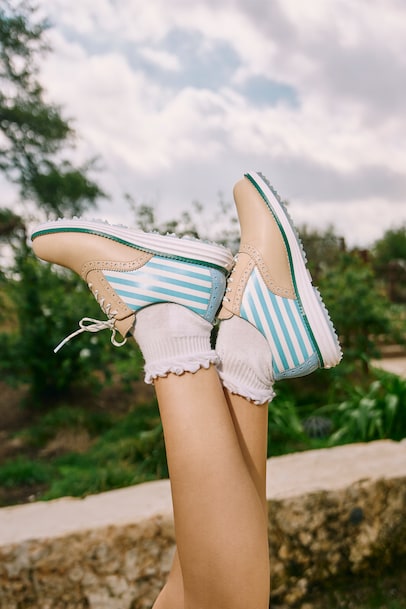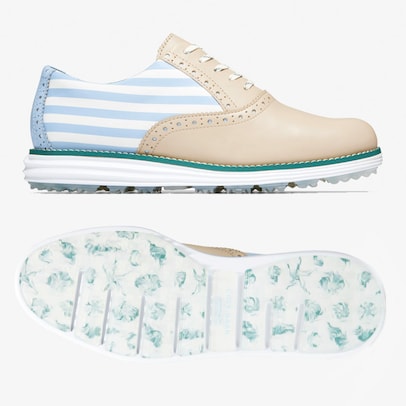 Cole Haan x Byrdie Golf Social Wear ØriginalGrand Shortwing Golf Shoe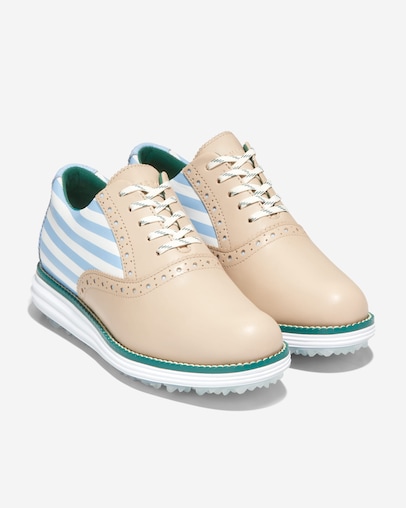 Cole Haan x Byrdie Golf Social Wear ØriginalGrand Shortwing Golf Shoe
The partnership between Cole Haan, which has been around for over ninety years, and Social Byrdie Wear, founded only a few years ago by Charlotte-based friends and entrepreneurs Rachelle Wates and Hayden Shoffner, have, perhaps surprisingly, a deep love for legacy in common. Both brands have history and innovation at the heart of their DNAs. In fact, Wates and Shoffner learned to play golf from their grandmothers, and that classy, loving style they imparted inspires each iteration of Byrdie's designs, like their new summer collection that coincides (and matches the colorways and patterns of) this shoe's launch. And, in an exemplifying nod to their grandmothers' transcendent love for golf and a life lived with style, the shoes even come in special edition packaging featuring archival photos of the two ladies' grandmothers.
RELATED: How to incorporate runway fashion trends into your golf style
More from Byrdie Golf Social Wear: