The Loop
9 weird, wild, undeniably cool bottles of booze for Father's Day
Dad definitely isn't wild and he might not be cool. Weird? Maybe, but let's be honest, the only thing he's at the cutting edge of is historical cutlery. That's where you come in. It's your responsibility each and every Father's Day to help nudge your dad back to reality and what better way to ease the transition than with a few drams of these modern booze marvels descended from the classics he loves? With a little luck and a lot of hard work, who knows, you might even have him drinking IPAs by July 4th.
WhistlePig HomeStock Whiskey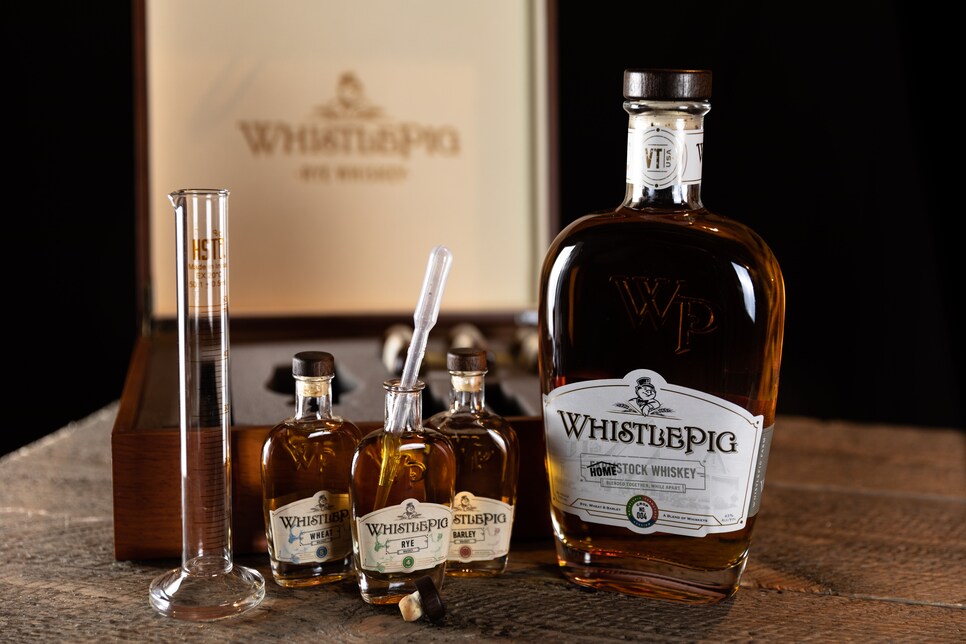 What is it? A new, super-duper limited whiskey from one of the most-celebrated in America at the moment.
Why is it cool? Because instead of being concocted in a lab by a bunch of chem majors and a master distiller with one of those curly mustaches, the WhistlePig HomeStock was crowd-blended by WhistlePig drinkers while at home during quarantine. Whiskey pros Dan Dunn and Dan Lynch then picked the winning expression from three finalists and the Vemont-based brand set out to reproduce it, pledging 20% of all online sales from Caskers and Flaviar to the U.S. Bartenders' Guild (USBG) Foundation's Emergency Assistance Program for bartenders who are out of work due to the COVID-19 pandemic. The end result is WhistlePig's first ever whiskey made with a grain other than rye and one of the most fascinating experiments in whiskey history.
Taconic Distillery/Evil Twin Brewing NYC Double Barrel Maple Bourbon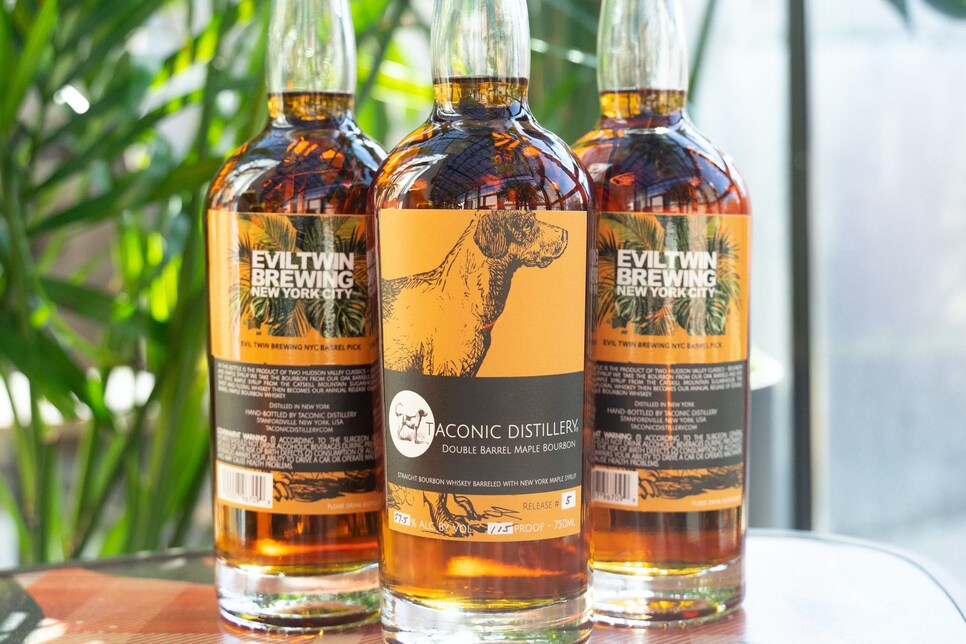 What is it? A bourbon distilled in upstate New York, aged in maple syrup casks, and hand-selected by the owner of one of New York City's hottest craft breweries.
Why is it cool? Did you read that last sentence? Absolutely nothing about this collab between Taconic Distillery and Evil Twin Brewing NYC is by the book. Kentucky is swapped for the Hudson Valley. The trendy Sherry butts are traded for casks for those that used to house maple syrup. Even the palate belongs to that of an experimental beer brewer, not a whiskey snob. It's also virtually impossible to get, available only for local NYC pickup. But hey, nothing says "I love you, dad" like flying all the way to Brooklyn in the middle of pandemic for a bottle of bourbon. (Just kidding, don't do that.)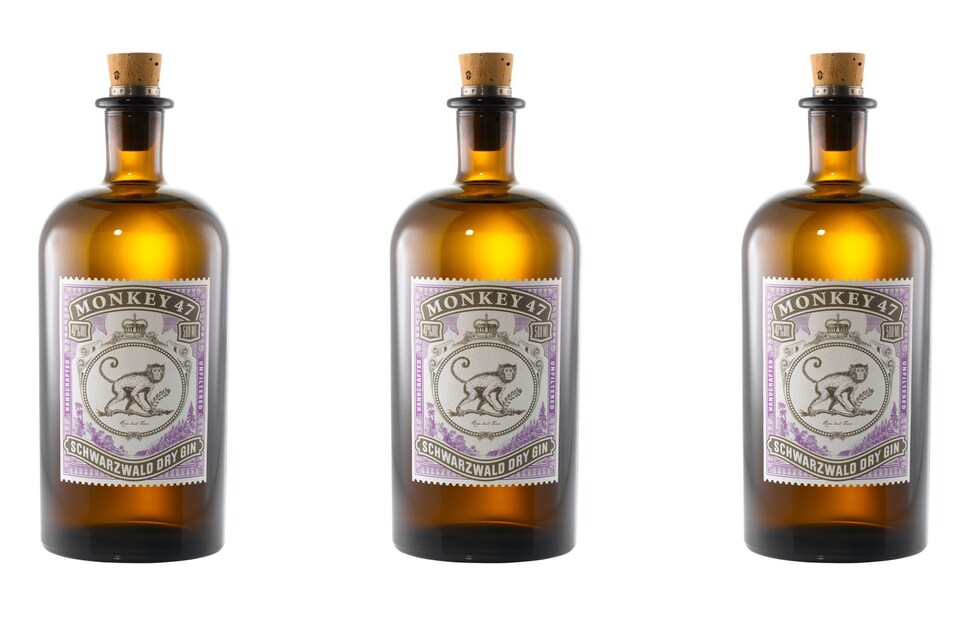 What is it? Gin, but from Germany.
Why is it cool? London has a stranglehold on the gin market. Hell, it's literally in the name of the most ubiquitous gin variety on earth. America has made recent in-roads with the likes of Aviation, but now Germany is staking their claim with the whimsical and wonderfully vintage Monkey 47 gin. Hailing from Germany's Black Forest, Monkey 47 is a far cry from the local Jagermeister and is the ideal companion for dad's Tom Collins, Perfect Martini, or classic G & T.
Virginia Distillery Company Courage & Conviction Single Malt Whiskey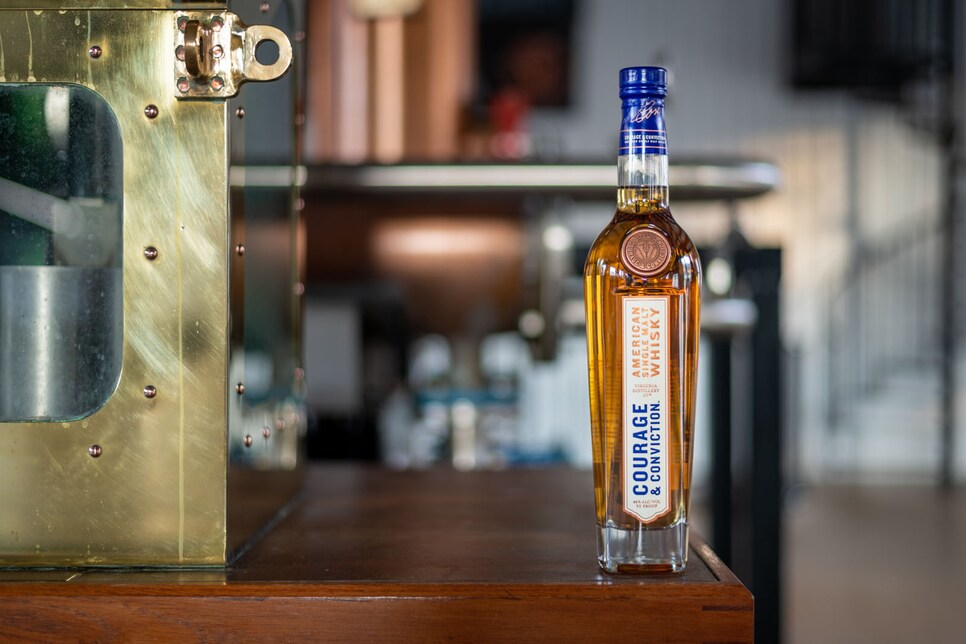 What is it? A single-malt whiskey from the cradle of America.
Why is it cool? Well, first of all, it's a single malt whiskey NOT from Scotland or Japan. That, on its own, is worth a second look. But the devil is in the details, and the Courage & Conviction has an acute attention to them, aged in a combination of bourbon, Sherry, and rarely seen Cuvee casks, utilizing Virginia's wide climate variances to not only age the whiskey faster, but impart a unique character in a sea of no-age-statement sippers. For the dad who has already tried every Macallan, give him this instead.
Plantation Xaymaca Special Dry Rum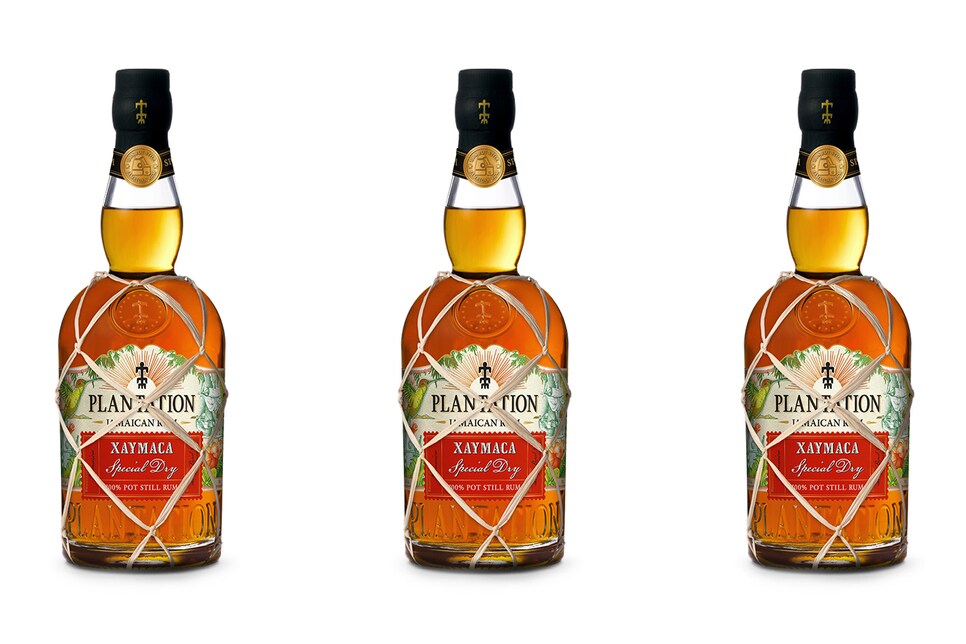 What is it? A super affordable rum revival just in time for summer.
Why is it cool? If you're a casual rum drinker, chances are you're familiar with the Bacardis and Captain Morgans of the world. Don't let that deter you. Plantation Rum has made a name for itself in the premium rum world by resuscitating lost, forgotten, and just flat-out ignored rum recipes that will change everything you think you know about the spirit of the Caribbean. Enter the new Xaymaca Special Dry, which revives the lesser-seen Jamaican pot style for truly funky, fun summer sipper/mixer bursting with flavors of black banana and flambéed pineapple.
Sweetens Cove Tennessee Straight Bourbon Whiskey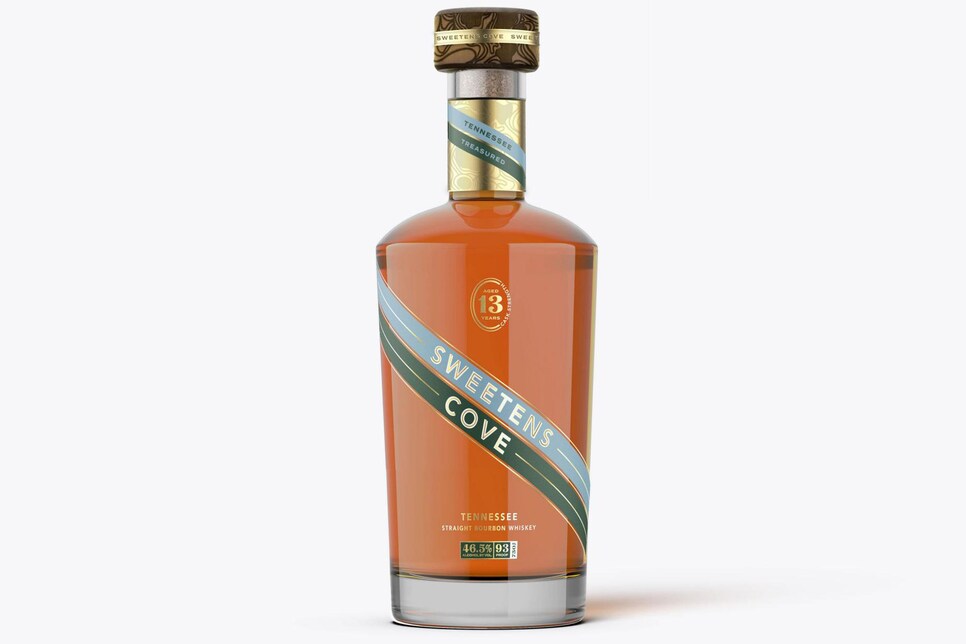 What is it? A liquid tribute to the world's most famous 9-hole golf course.
Why is it cool? Because it's the namesake bourbon of golf's coolest track—a rustic public nine-hole set down in the heart of the Tennessee foothills that achieved cult status with golf hipsters before being purchased by the likes of Peyton Manning and Andy Roddick in 2019. If you need to know more than that, we got you covered here.
El Tesoro Extra Anejo Tequila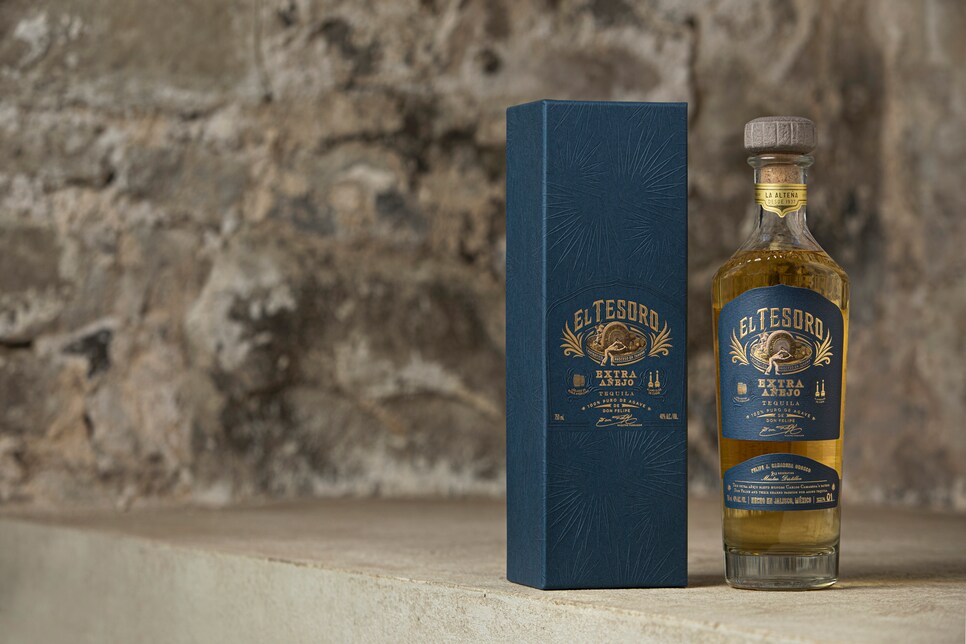 What is it? Tequila that's more mature than you are.
Why is it cool? Other than the fact that it's a homage to master distiller Carlos Carmarena's own late father Don Felipe J. Camarena Orozco, who barreled El Tesoro's first Extra Anejo all the way back in the mid 90s? For starters, it's crafted with 100% blue agave—which is then baked and crushed with two-ton volcanic rock tahona stone—before being aged in ex-bourbon barrels for four to five years, imparting a silky smooth palate of coffee, dark chocolate, dry fruit, and roasted almonds. What does all that mean? Even if your dad thinks tequila is just for college kids, you can keep it for yourself.
The Tyrconnell 10 Year Old Port Cask Finish Irish Whiskey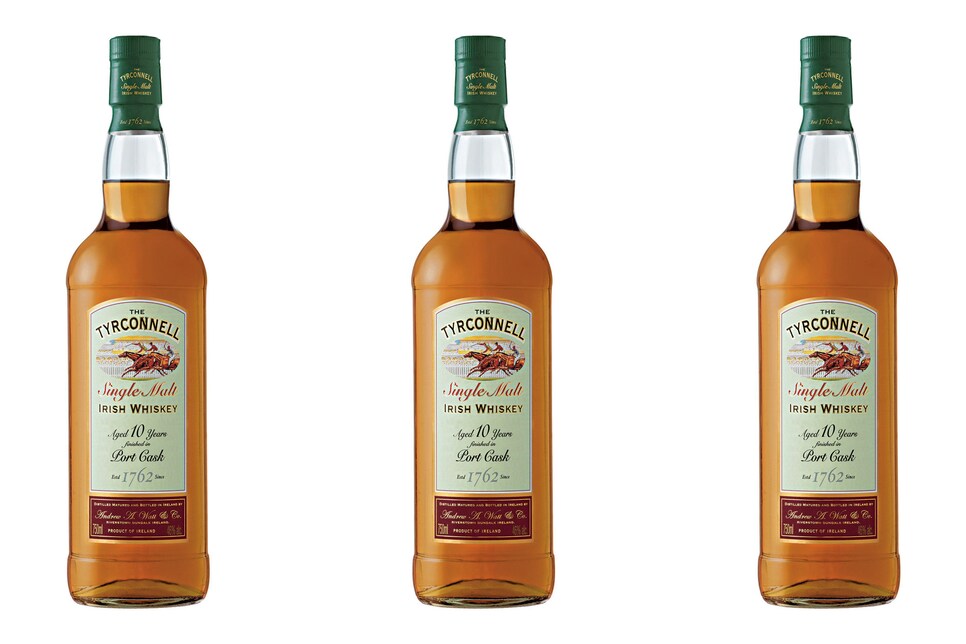 What is it? Not actual port, relax.
Why is it cool? Because you'll never be ye olde Irish gentleman, but you and dad can at least pretend over a glass or four of Tyconnell's 10-year-old single malt Irish whiskey, finished in port pipes for a deep oaky, funky flavor. Tweed optional, herringbone not included.
Russell's Reserve 6 Year Old Rye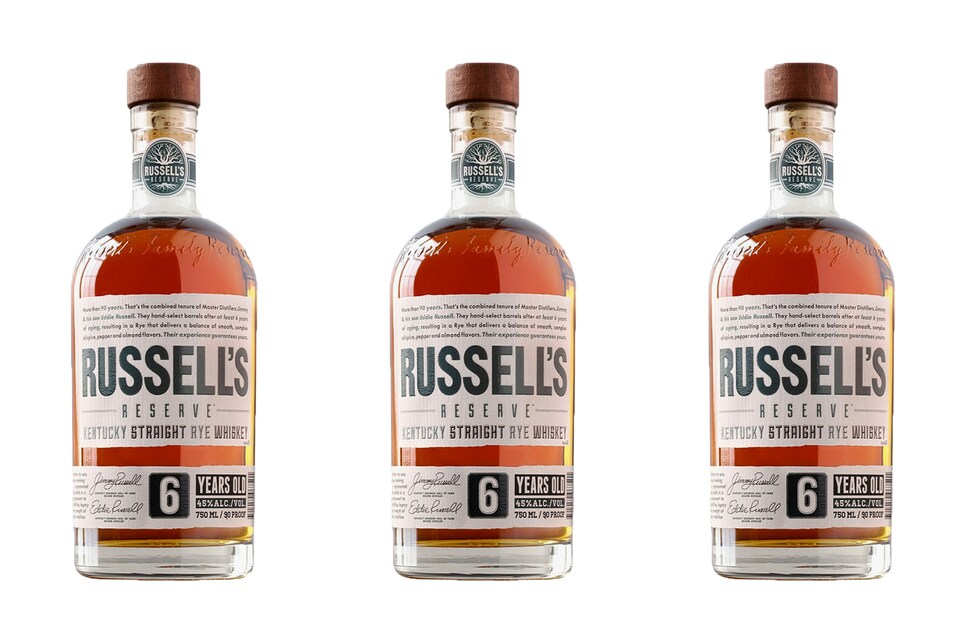 What is it? Wild Turkey, but better.
Why is it cool? It's frankly tough to keep up with the tangled and sometimes incestuous web of American whiskey brands and sub-brands and sub-sub-brands, but Russell's Reserve—the stepped-up, bespoke-i-fied wing of Wild Turkey—is one to know. Their 6-year-old rye is of the best (and most affordable) of its ilk, originally concocted when Eddie Russell decided to let some liquid rest a little longer due to a rye excess. A few short years later, a modern classic was born . . . but you can just tell dad it's Wild Turkey and leave it at that.