The Loop
8 reasons to actually watch the garbage that is the NFL Hall of Fame Game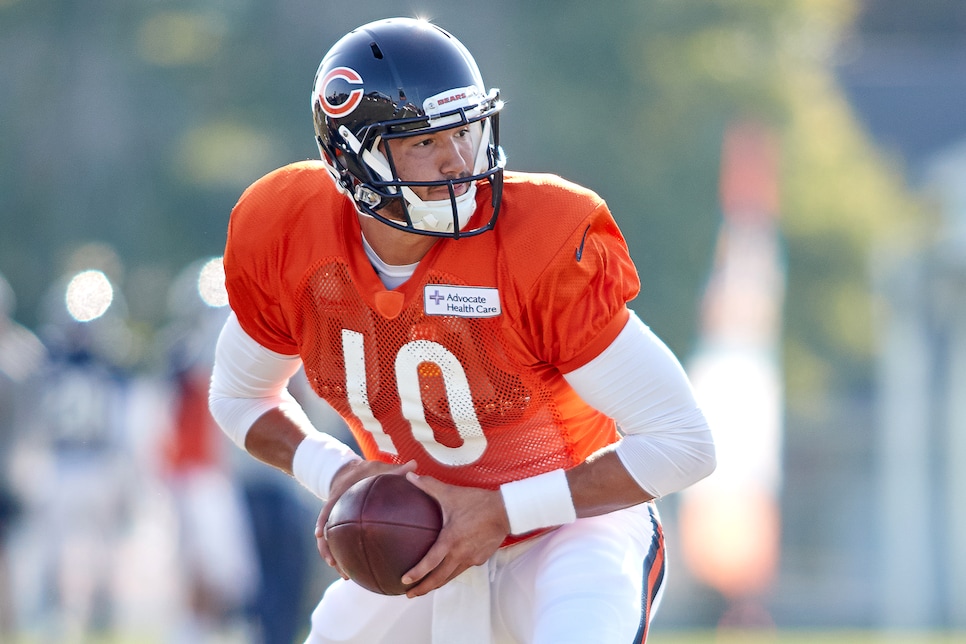 Do you know how long it's been? Too long, that's how long. To be exact, 179 days. That's 4,296 hours. It's 257,760 minutes. 15,465,600 seconds! We powered through another Golden State Warriors championship. We tried to get excited over Alex Ovechkin winning the Stanley Cup. We've suffered through the dog days of baseball season, where a team that wins 25-4 is somehow the butt of the joke the following day. Goodness gracious, we watched SOCCER for a month. But finally, the waiting is over, because on Thursday night we have ... drumroll please ...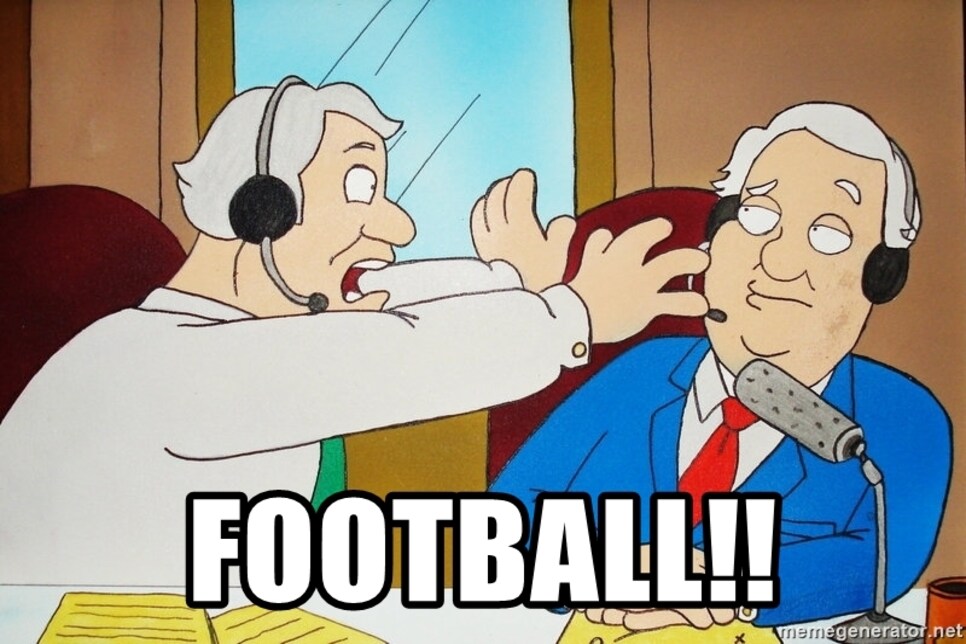 FOOTBALL!! Scream it from the mountaintops people! Sure, the Hall of Fame Game is the garbage preseason game to end all garbage preseason games, and yes, we realize the Baltimore Ravens and Chicago Bears went a combined 14-18 a year ago. But there are still plenty of reasons to at the very least tune in to the opening drives, even though they'll likely both be three-and-outs. Unless you're a fan of the Yankees or Red Sox, there's not much else on tonight anyway. Here's a few reasons why you should absolutely flip on NBC at 8 p.m. ET.
It's Football ... On Television
Think we've covered this, but it Chicago Bears repeating. We've all waited too long for this to act like a tough guy that is too good for preseason football now. No one's expecting a game for the ages, it's just a little appetizer to the big meal. And by appetizer we mean the least-filling appetizer ever, like hummus and pita chips or something. Definitely eat that tonight while you watch. It's too early for wings and pizza, got a long fall ahead of us. Also, what else is on? Other than the HBO summer show du jour, it's slim pickings. Which, by the way, is anyone watching Sharp Objects? Shit's about to get real this Sunday!
No Joe Flacco on Thursday, not that anyone wanted to see him anyway. That means we get a heavy dose of former Heisman Trophy winner Lamar Jackson, who the Ravens snatched up with the 32nd pick in what could prove to be the steal of the NFL Draft. Coach John Harbaugh hasn't said how much he'll play or if he'll start in typical NFL coach fashion, but he will be on the field against an NFL defense at some point. And if he plays bad, we'll get some fiery takes from talking heads about why he has to move to receiver based on 15 snaps in preseason. Sign me up!
Speaking of QBs, remember Robert Griffin III? There's a strong chance he gets the start for Baltimore, which means we'll see him in action for the first time since January 1, 2017. Believe it or not, RGIII went 29/40 for 232 yards and two TDs, plus 32 rushing yards on five carries in an 27-24 overtime loss to the Landry Jones-led Pittsburgh Steelers. Does the other former Heisman Trophy winner in Baltimore have anything left? If so, I can think of a couple teams that could use his services early in the season if he gets cut by the Ravens like some have already surmised.
Some of you cool cats with a social life on Thursdays (Thirsty Thursdays!? woah, sick dude!) will do this anyway. But for the rest of us chilling at home, don't be afraid to grab a six pack tonight and kick the weekend off bright an early.
Let's break out all the vices here. Bears +125 on the money line? Sure, why not. Over/Under 33 total? Six of the last seven Hall of Fame games have had a combined total of less than 40. Smash that under!! What else you going to bet on? Baseball? That's for degenerates.
The man is the best in the biz, and he's closing in on 75 years of age. Who knows how much time we got left with his dulcet tones and blatant nods to the gambling community, especially if he makes a few more questionable jokes on Sunday Night Football while the world is watching. If only Cris Collinsworth could say something stupid instead so we don't have to listen to his nasally pontificating anymore.
New, Confusing And Awful Rules!
Thought games were confusing before? Just wait until this year, when the very first play of every game, the kickoff, will cause chaos the likes of which we've never seen. Just look at this:
That shouldn't lead to any controversy. Oh, then there's the helmet rule, which the entire league has no understanding of yet and nor do I. If there's an over/under prop bet anywhere of the amount of flags thrown this season, just take the over and you'll be able to cash the ticket by week 7.
With the return of the NFL comes the return of fantasy football drafts, where everybody and their mother is looking for the next Alvin Kamara or Kareem Hunt so they can tell everyone they see until January that they "Got Kamara in the 7th." While Thursday's game will reveal nothing about who these potential sleepers could be, there are a few guys that may see some action that you could take a flier on in the late rounds of your draft.
For the Bears, it's Anthony Miller, a wide receiver out of Memphis who Chicago traded up to grab in the second round of the draft. Last season, Miller was arguably the best wideout in the nation, hauling in 96 balls (5th in the NCAA) for 1,462 yards (3rd in the NCAA) and 18 TDs (1st in the NCAA). It doesn't seem too soon to say this kid has the potential to be a PPR god, and he's already building up a nice rapport with quarterback Mitch Trubisky at Bears camp:
In Baltimore, it's another potential slot receiver in Janarion Grant, who, despite some injuries, left Rutgers with the third-most all-purpose yards in school history and the most kick-return yards in school history. Grant was RU's do-it-all guy for three years, passing, catching, returning kicks, playing running back, you name it. First, he's got to make the team, as the Ravens have a bit of a logjam at receiver with the additions of Michael Crabtree, John Brown and Willie Snead. But Grant has enough talent and athleticism to have an outside chance, plus, there's this:
Get excited. Football is BACK.