Fantasy Advice
3M Open DFS picks 2023: These trends don't bode well for Justin Thomas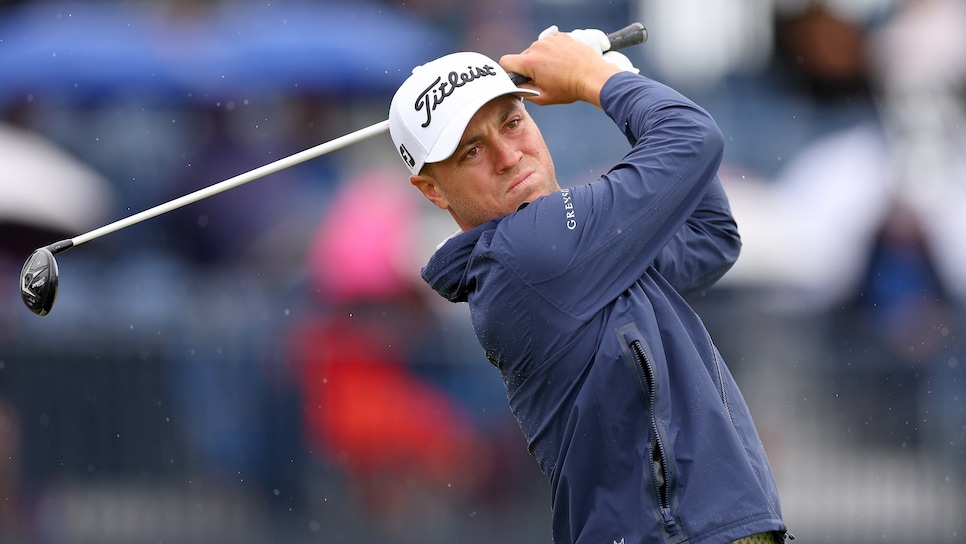 Two more events remain on the 2022-'23 PGA Tour schedule before the FedEx Cup playoffs. TPC Twin Cities will host the 3M Open this week, an event that will certainly force golfers to add a few extra golf balls to their bag. There's water lurking everywhere around this course, and it comes into play on plenty of tee shots and approaches. We've seen countless players over the years deposit multiple balls in the drink on the same hole, derailing their chances of finding success.
If you can avoid the water, the rough is hardly penal, and we've seen plenty of long but inaccurate golfers find their names on the top of the leaderboard.
Here are the players who have my interest—and those who certainly don't—this week at the 2023 3M Open:
Golfers I'm Definitely Playing
Sungjae Im ($10,300 DraftKings | $11,800 FanDuel)
Im has been trending in the right direction, adding a T-20 finish last week at The Open, making that three top-30 finishes in his past four starts. He'll head back to TPC Twin Cities, where he has finished T-15 and T-2 in his only two trips. He's gained 2.68 strokes per round at the 3M Open, the most of anyone in this field, per the RickRunGood.com golf database.
Cameron Davis ($9,000 DraftKings | $10,900 FanDuel)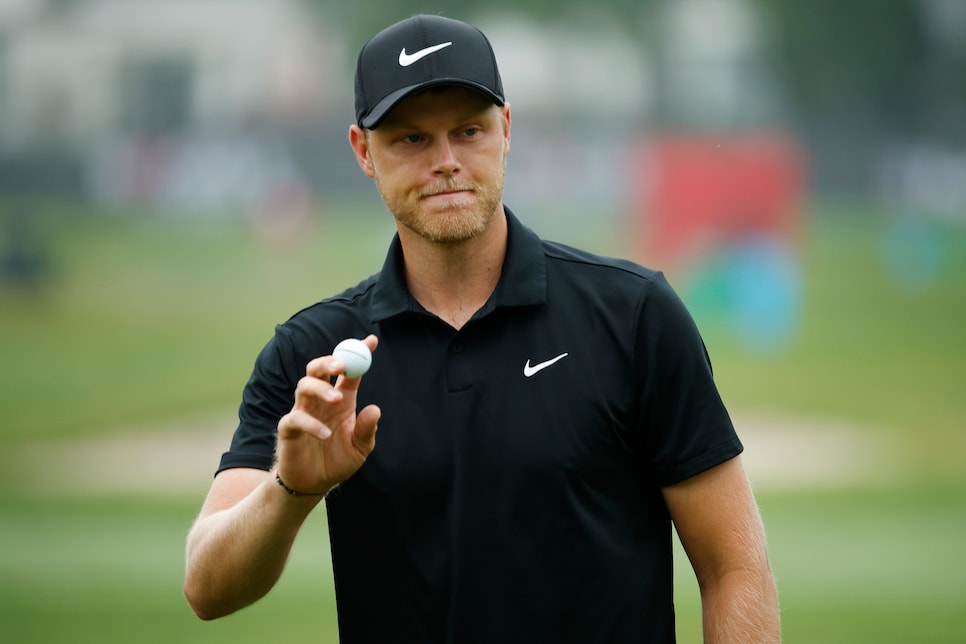 Davis thrives on golf courses that allow him to bomb it off the tee without regard to accuracy. That's mostly true at TPC Twin Cities—as long as you can avoid the water. The rough isn't penal, and we've seen plenty of long but inaccurate golfers have success here. He's strong off the tee and has plenty of sauce with his middle irons.
Vincent Norrman ($8,100 DraftKings | $9,600 FanDuel)
Norrman's recent run has flown under the radar since it has come in alternate field events, but he won the Barbasol Championship and followed it up with a T-25 last week. That makes six top-25 finishes in his past 10 starts. He's built from the template of long hitting birdie-makers who have won this event like Tony Finau, Cameron Champ and Matthew Wolff.
Austin Eckroat ($7,500 DraftKings | $9,300 FanDuel)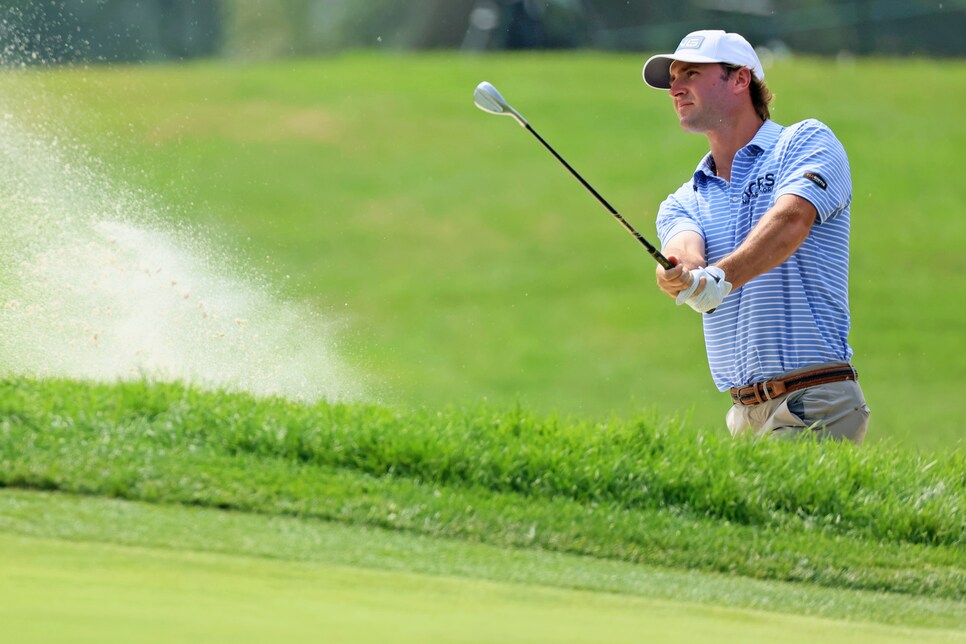 We haven't seen Eckroat since his T-65 at the Scottish Open, which was his eighth made cut in nine starts. During that stretch he gained multiple strokes ball-striking in six events, per the RickRunGood.com golf database. He has all the firepower necessary to contend in this field.
Ryan Gerard ($6,800 DraftKings | $7,900 FanDuel)
Gerard was in the mix at the Barracuda Championship for a long time before finishing fifth. His game is starting to improve, gaining 4.6 strokes on approach last week and another 6.32 at the John Deere Classic. He has gained strokes from tee-to-green in four of his past six.
Hideki Matsuyama ($10,000 DraftKings | $11,600 FanDuel)
It's incredible how "under the radar" Matsuyama has been lately. He's the third-best approach player in this field over the last 36 rounds, per the RickRunGood.com golf database, and is coming off a very quiet T-13 at The Open. That marked his seventh top-25 finish in his past 11 starts with only one finish outside the top 32 during that stretch.
Emiliano Grillo ($9,700 DraftKings | $11,100 FanDuel)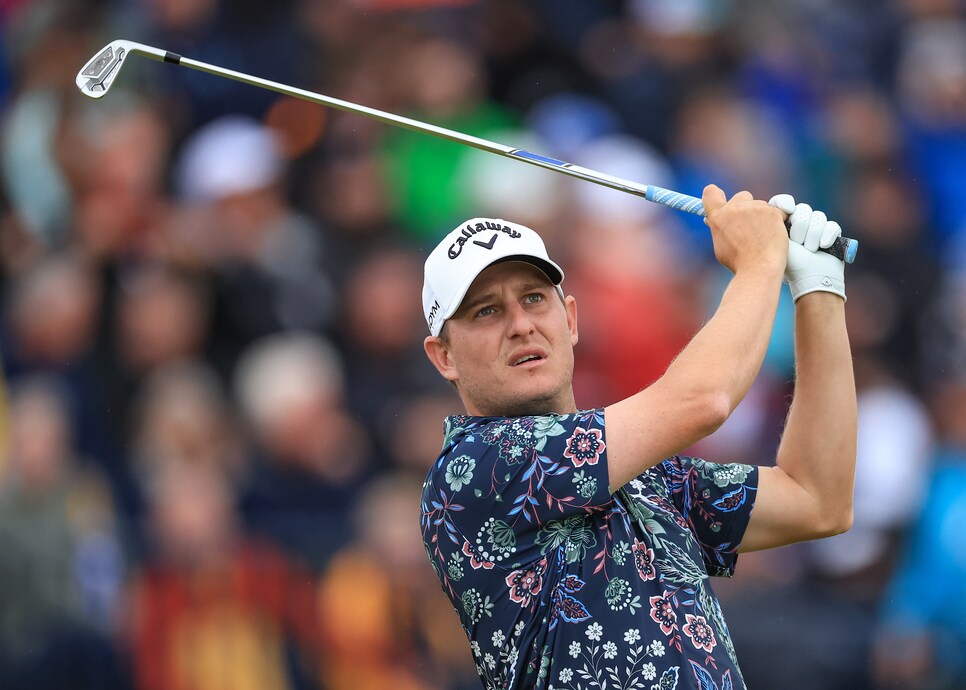 Grillo will be popular and for good reason. He's gaining 1.44 strokes per round in the past 36 rounds, the most of anyone in this field. His T-6 at The Open was highlighted by gaining 8.52 strokes ball-striking and gaining with the putter for the fourth event in a row. His 3M Open history is hard to beat—one MC in 2021 but a T-3 and T-2 in his other trips.
Mark Hubbard ($8,300 DraftKings | $9,800 FanDuel)
The models love Hubbard this week! He has earned four top-10 finishes in his past seven starts and is gaining a ton of strokes from tee to green in the process. He's an excellent bentgrass putter who finished T-16 here in 2021, his only 3M Open start.
Cameron Champ ($7,600 DraftKings | $9,300 FanDuel)
Champ has a knack for timing and doesn't need much form to make noise. He finished T-51 at the John Deere Classic, T-17 last week at the Barracuda and now he heads back to the 3M Open where he won in 2021 and finished T-16 last year. He's much riskier than his peers, but certainly worth strong consideration.
Lee Hodges ($7,300 DraftKings | $9,100 FanDuel)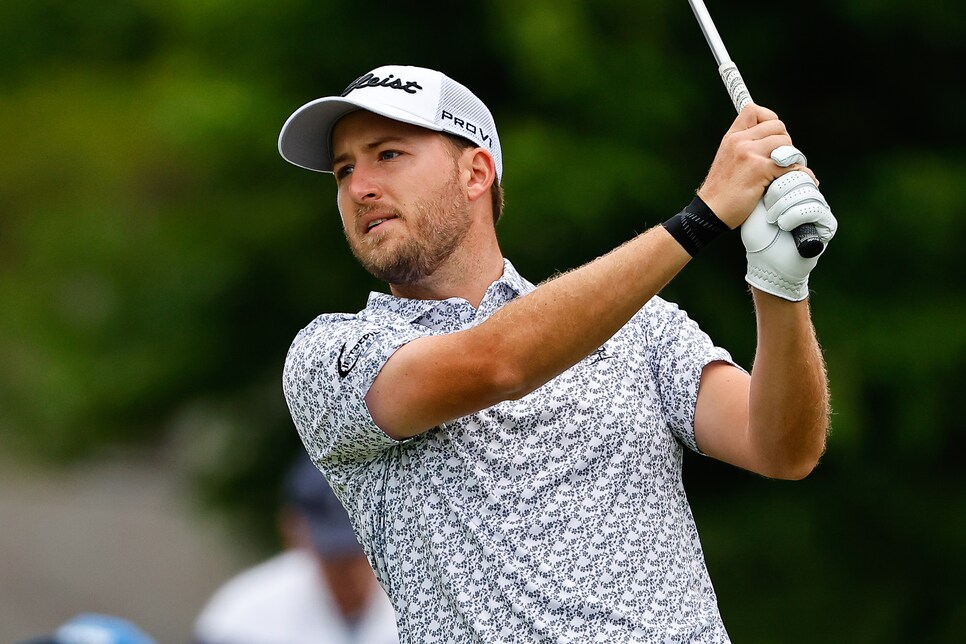 Hodges was impressive at the Scottish Open, finishing T-12 and marking his fourth top-29 finish in his past six starts. Statistically, he's an excellent ball-striker, gaining strokes to the field in eight of his past 12 starts. He's starting to make gains with his putter and is showing upside there, gaining 4.5 at the Scottish and 3.44 at the Travelers Championship. His path to the top of the board is putting both those things together for four rounds.
Tony Finau ($10,600 DraftKings | $12,000 FanDuel)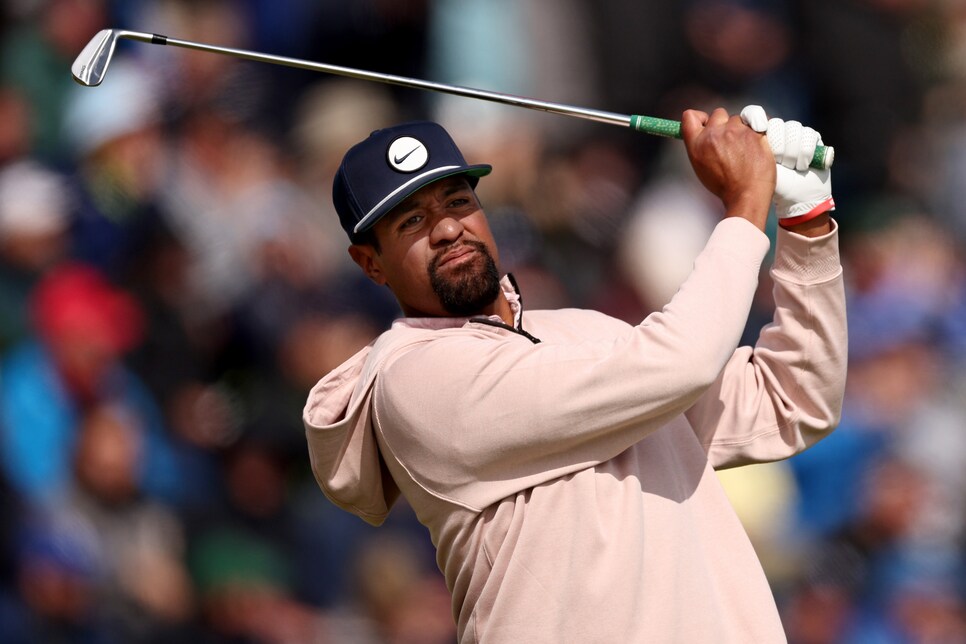 Finau missed the cut at The Open last week, extending his "slump" to six events. He's lost multiple strokes putting in five of those six and has only been slightly better than tour average on approach—an area of his game that carried him for the previous 12 months. Yes, this is a great course for him as he sets up for a title defense, but I'm too worried about the state of his game to make a significant investment.
Justin Thomas ($9,300 DraftKings | $11,400 FanDuel)
Admittedly, I have no idea what to expect from Thomas this week. It'll be one of the weaker fields that he's competed against lately, but so was the Rocket Mortgage Classic, where he missed the cut. He has missed four of his last six cuts, and the advanced metrics offer little reason for optimism. If you look at the trends tools at RickRunGood.com, JT is so far off his baseline that he's basically been playing like a tour average golfer. That's scary at this price tag. This isn't an event he has played before, adding it to his schedule in an attempt to make the FedEx Cup Playoffs.
Patrick Rodgers ($8,400 DraftKings | $9,900 FanDuel)
Rodgers had another close-call last week for his first PGA Tour victory—losing a playoff at the Barracuda Championship to Akshay Bhatia. After three straight missed cuts, Rodgers gained 12.81 strokes on approach, by far the best week of his career. In fact, it's seven (!!) strokes better than any approach week he's ever had. This is a massive sign of regression coming.
Taylor Montgomery ($7,200 DraftKings | $8,800 FanDuel)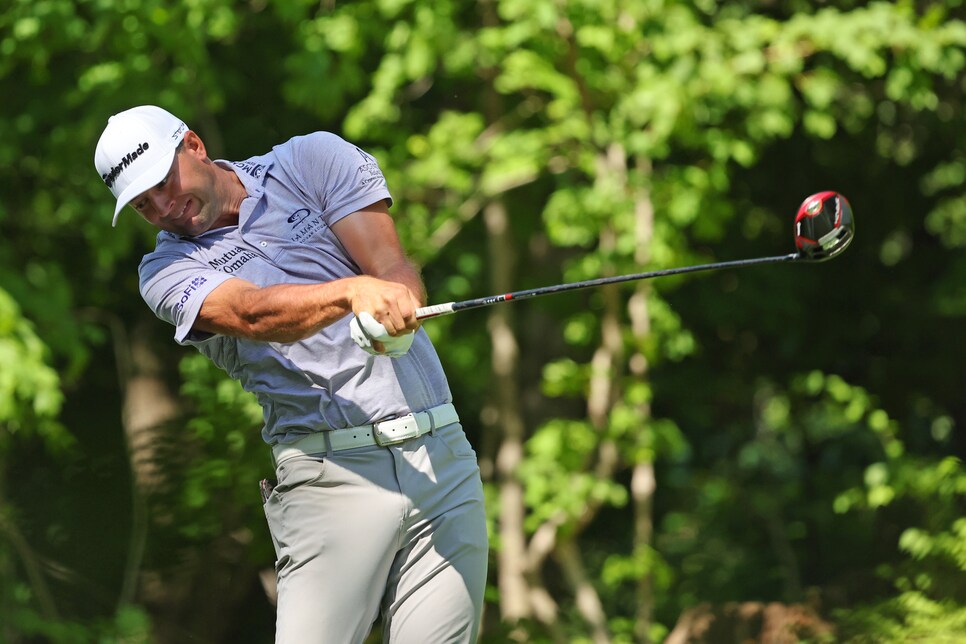 Avoiding water off-the-tee will be critical this week, which is unfortunate for Montgomery who is one of the most inaccurate drivers on tour with one of the biggest misses on tour. Even if he can keep it dry, he has lost multiple strokes on approach in four of his last five events, which will make it incredibly difficult to find success this week.
Adam Long ($6,800 DraftKings | $7,800 FanDuel)
Long has good numbers at TPC Twin Cities, finishing runner-up in 2020, T-25 in 2021 and T-16 last year. However, he's struggling to find form, missing the cut in four of his last five events. He's been reliant on his short game, which statistically, won't have a large impact this week.