Let's Get Loud
Ryder Cup announces partnership with Jay-Z's Roc Nation and DJ Khaled, mixtape dropping soon?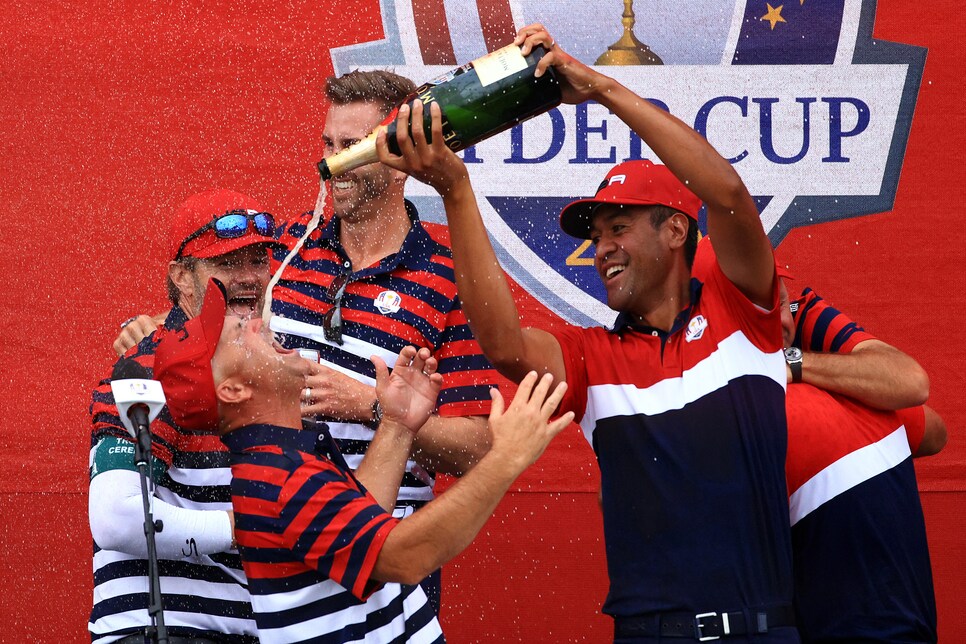 If you're a regular visitor to these pages, the Ryder Cup needs no explaining. You've been RSVP-ing "no" to September weddings for months. You've been devouring every scrap of team-selection intel like Joey Chestnut on an Oscar Meyer bender. You're even brushing up on your Italian. Molto bene!
For the casual, however, golf's preeminent international competition remains a bit of an enigma. Sure, you know the Masters and the U.S. Open, but a team competition hosted on a different continent every two years? That's significantly trickier to undertsand, and that's before we even get to the whole Presidents Cup thing.
This year, however, Ryder Cup organizers are hoping to change all of that, entering into a new partnership with Roc Nation—Jay Z's management empire representing everyone from Albert Pujols to Alicia Keys—and recent Golf Digest cover star DJ Khaled that aims to promote the bi-annual spectacle to a whole new generation of golf fans.
Mixtape dropping soon? Just kidding. But the partnership will produce other types of content through Roc Nation Sports International and a variety of artists and athletes on its roster, including the 10-time Grammy-nominated Khaled, who features in the announcement video. Khaled has become a passionate golfer in recent years, plastering his social media with videos of him striping tee shots. He's even set to host his own charity golf tournament this summer. The fit, at least for him, is a natural one.
Of the partnership, Ryder Cup director Guy Kinnings explains, "Golf has undergone a popularity boom in recent years, with more diverse and younger fans following and playing the sport. The Ryder Cup has always been the moment when golf enters mainstream culture and, with Roc Nation by our side, we can further tap into this boom by creating cross-over content that entices new, younger fans to watch and follow the event."