Amateurs
The field for the 2023 Augusta National Women's Amateur is loaded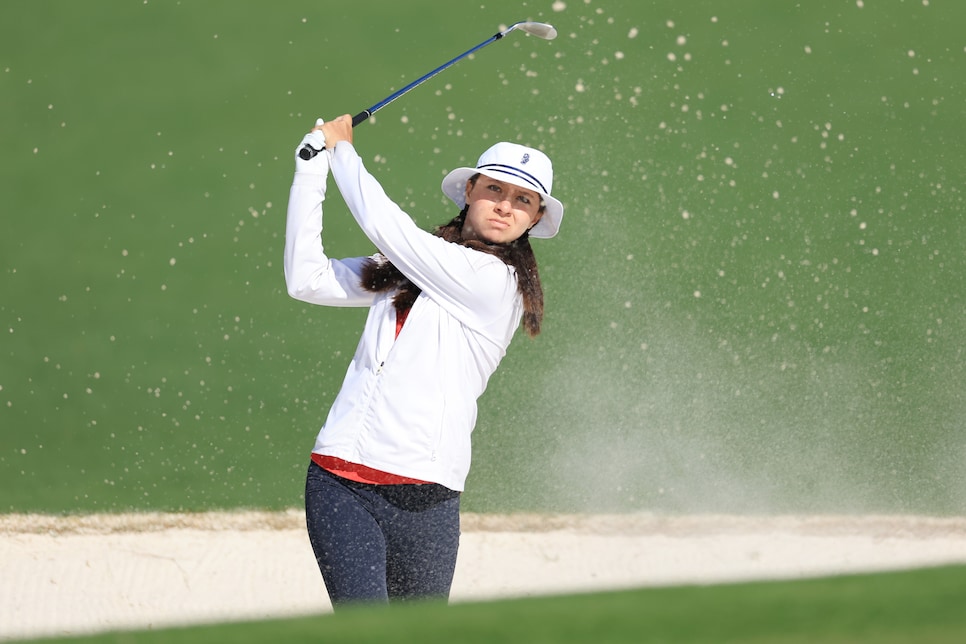 Anna Davis will attempt to defend her 2022 Augusta National Women's Amateur title.
David Cannon
The Augusta National Women's Amateur will have the strongest field in its four-year history. Rose Zhang, No. 1 in the world, and 2022 champion Anna Davis are among the top-45-ranked female amateurs to accept invitations. Zhang, a Stanford sophomore, will be competing for the fourth time. She finished T-3 in 2021 and T-12 last year. Davis, 16, shot a final-round 69 in 2022 to win by a shot. She's the first champion to attempt to defend her title.
The 70-player event will be contested March 29 through April 1. The first two rounds are at Champions Retreat Golf Club. The entire field will play a practice round at Augusta National on Friday, March 31, before the top 30 and ties after 36 holes compete in the final round Saturday at Augusta National Golf Club. For the first time, Golf Channel will have coverage of the first two rounds before NBC Sports picks up its usual final-round coverage.
Aside from Zhang and Davis, 2021 champion Tsubasa Kajitani will be back after not playing a year ago. World No. 2 Ingrid Lindblad, an LSU senior from Sweden, will play in her third ANWA after finishing T-2 last year. She shot a final-round 68 but made bogey on 18 to miss a playoff.
Lindblad's LSU teammate Latanna Stone, also a senior, returns after shooting three consecutive 72s to tie for second in 2022.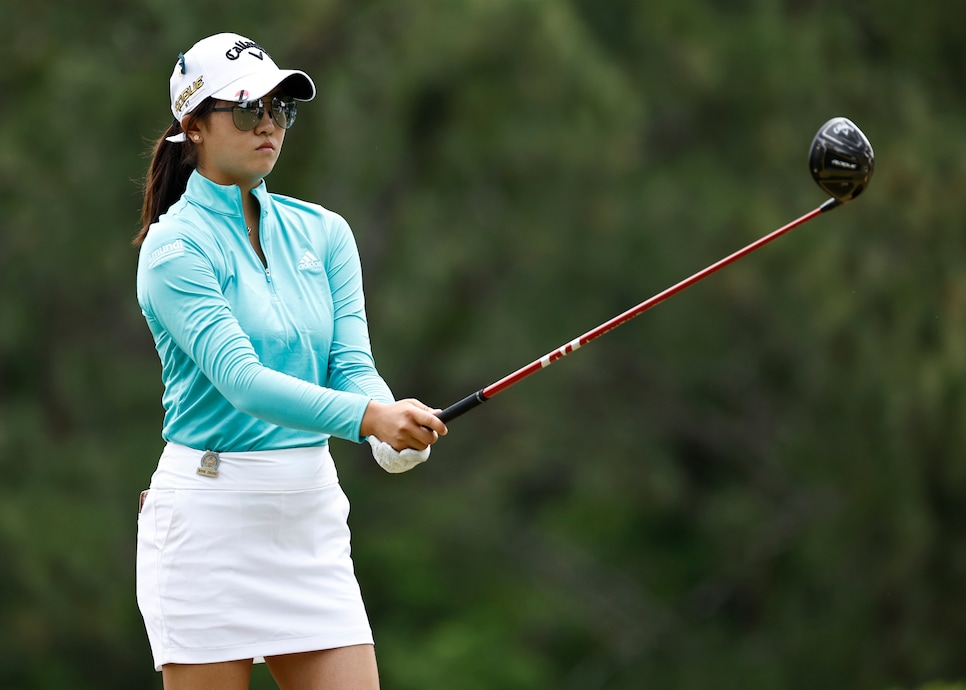 Rose Zhang, the No. 1 women's amateur in the world, will be playing at Augusta for the fourth time.
Jared C. Tilton
Other top Americans returning to play are Amari Avery, Jensen Castle, Megha Ganne, Rachel Heck and Rachel Kuehn, all members of the 2022 U.S. Curtis Cup team. Wake Forest fifth-year senior Emilia Migliaccio is playing in her fourth ANWA. She finished second in 2021. Duke senior Erica Shepherd is also playing in her fourth event. A T-16 in 2021 is her best finish.
Jennifer Kupcho won the inaugural ANWA in 2019 and earned her first LPGA Tour major championship last year. The 2020 ANWA was cancelled because of the pandemic. Japan's Kajitani won in 2021 just eight days before Hideki Matsuyama became the first male Japanese golfer to win a major and the first player of Asian descent to win the Masters. Davis' victory last year at 16 made her the youngest winner in the championship's brief history.