Viva Las Vegas
These new NHL All-Star Skills events are more Vegas than a bad Elvis wig
It's hard to believe, but it's been two long years since we've enjoyed an NHL All-Star weekend. No fastest skater. No hardest shot. No 9-7, goalie-emasculating final. It's just been boring old regular hockey for almost as long as anyone can remember, but all that changes this weekend when the NHL All-Star festivities roll into Las Vegas with a vengeance. Bringing two years of pent-up crosschecks to Vegas is always a recipe for some quality entertainment, and the NHL is steering into their Sin City setting with two new All-Star Skills competitions that practically scream "VIVAAAA" ... well, you know the rest.
They're calling the first of these new events The Discover NHL Fountain Face-Off, and it's set to take place in the iconic Bellagio Fountain. Swiping plans from NFL HQ to have next spring's draft picks transported across the fountain by boat, participants—including three-time Olympic medalist Jocelyne Lamoureux-Davidson—will be ferried to the island rink, where they will then fire pucks into five target areas. "Fountain spray and the breeze off the Strip" will only add to the challenge, say the NHL press gurus, stretching the concept to its limits.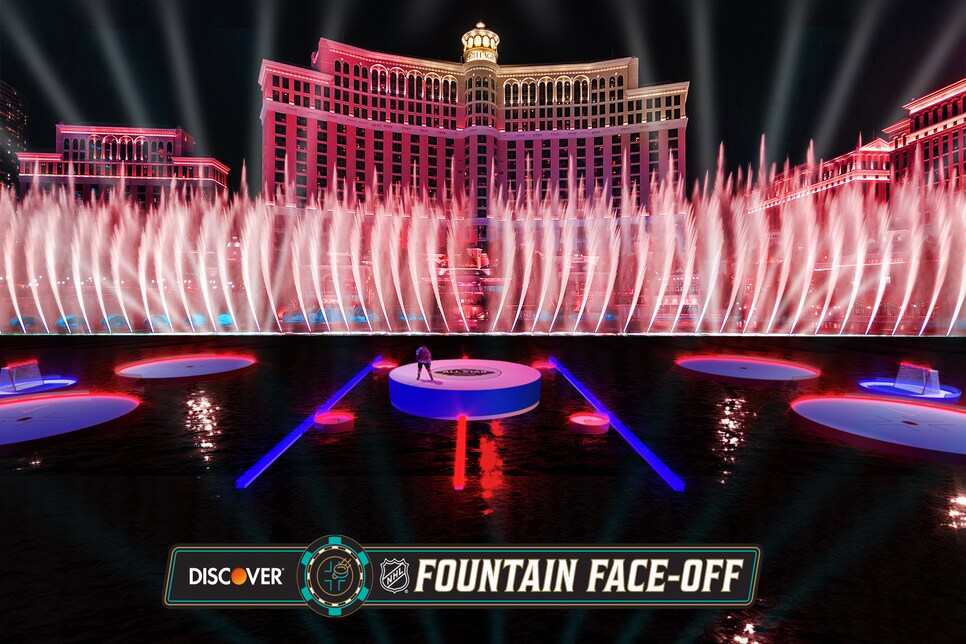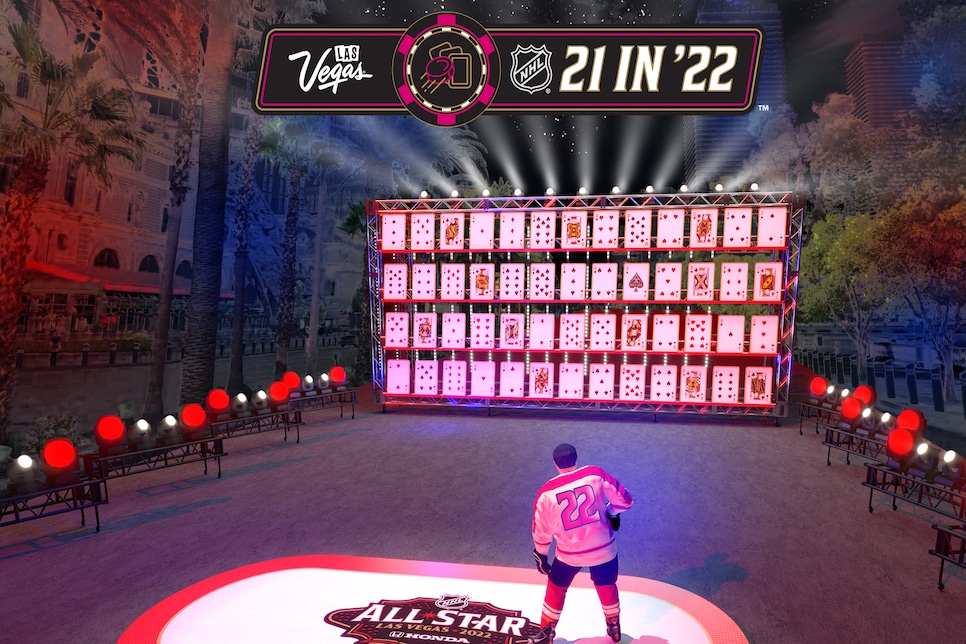 After that, the NHL is shutting down a portion of Las Vegas Boulevard for NHL 21 in '22, which is essentially black jack with pucks. Contestants will fire pucks at a giant deck of cards, attempting to achieve a hand of 21 in the fewest number of shots without going bust. The first player to two hands will be crowned "Puck Shark." No offense to the mathematical acumen of the participating NHL all-stars, but counting cards should not be an issue.
Needless to say, all of this adds up to a very Vegas weekend in the world of hockey. If that doesn't sound like a good time to you, then why the hell are you still reading?