Payday at St. Andrews
Open Championship 2022: R&A announces record prize money payout St. Andrews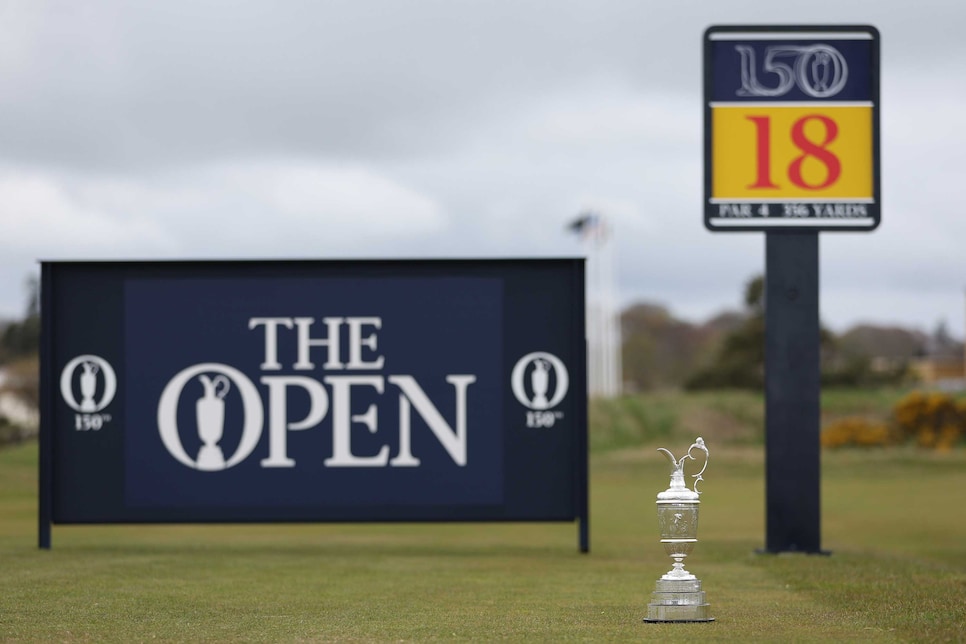 Given the actions taken by the powers that be earlier this year at the Masters, PGA Championship and U.S. Open, there was little surprise in Friday's announcement that the R&A is increasing the prize money payout for next week's 150th Open Championship. The only question was by how much.
The answer? By 22 percent from 2021, bringing it to $14 million overall compared to 11.5 million. The winner will get a record $2.5 million for his victory, in addition to possession of the claret jug.
The bump in pay is real, but actually somewhat modest in comparison to the other three men's majors. Augusta National and the PGA of America lifted the overall purse at its two events to $15 million while the USGA went higher to $17.5 million.
That said, a move to $14 million, according to R&A chief executive Martin Slumbers, means the purse has grown by 60 percent since 2016. Said Slumbers in a press release: "We have made this substantial investment while balancing our wider commitments to developing golf at all levels around the world and to continuing to elevate the AIG Women's Open."
The movement in prize money at majors corresponds with the overall increase in purses available at men's professional events in general, driven in part by the rise of the upstart LIV Golf Invitational series. The Saudi-backed group has hosted two events so far, each with $20 million prizes given out to 48 competitors. Charl Schwartzel and Branden Grace, winners of the no-cut 54-hole tournaments, each earned $4 million paydays.
The PGA Tour has also seen overall prize money payouts jump during the 2021-22 season to $427 million, up from $367 million. And last month, PGA Tour commissioner Jay Monahan said that the tour would be increasing the purses at eight events by a combined $45 million, with over purses at the six of them moving to $20 million with the Players Championship jumping to $25 million.
Here is the breakdown of payments for everyone who makes the cut next week at St. Andrews:
If more than 70 professional golfers qualify for the final two rounds, additional prize money will be added. Prize money will decrease by $125 per qualifying place above 70 to a minimum of $30,950
Non-qualifiers after two rounds: Leading 10 professional golfers and ties $10,500; next 20 professional golfers and ties $8,500; remainder of professional golfers and ties $7,000.