Fantasy Advice
Wyndham Championship 2021 DFS picks: How to handle Webb Simpson this week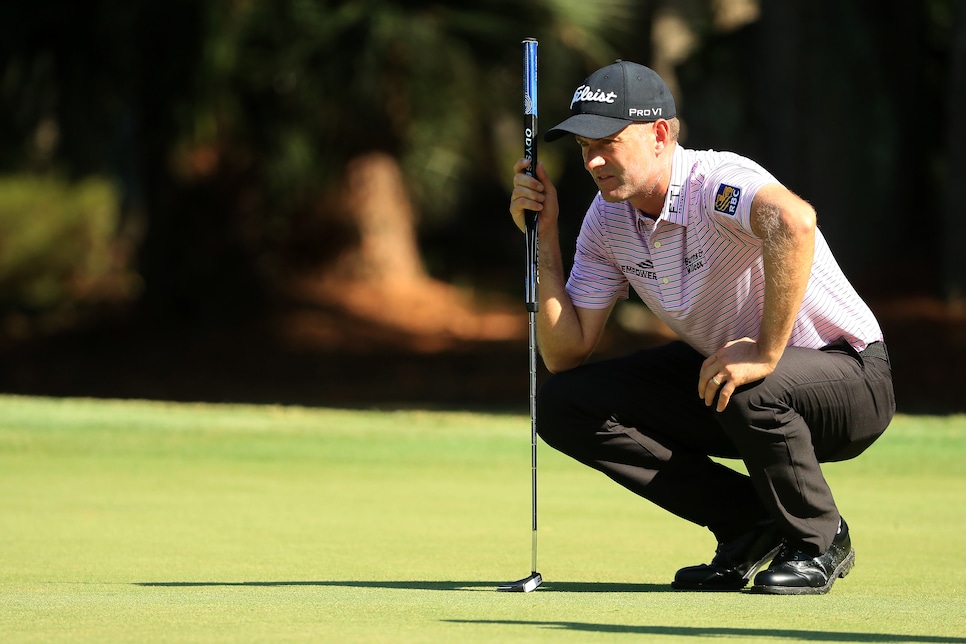 It has been a long, fun—and hopefully profitable—season, but before the playoffs start, the regular season finale at Sedgefield Country Club is another event where we have strong data to use to our advantage. (Sedgefield has been hosting this event—in basically the same spot on the schedule—since 2008.) This classic Donald Ross design mandates driving accuracy, as the RickRunGood.com key stats model tells us that success is closely correlated with playing from the fairway. It has led to some elite course horses (see: Webb Simpson).
We also know that wedge play, on those approaches from the short grass, allows golfers to take dead aim at these pins. Expect scoring to crack through 20-under par as it has in each of the last five years.
Here are our favorite plays in each price range for the 2021 Wyndham Championship.
Price range: $9,000 and above
High Upside: Sungjae Im ($9,600 DraftKings | $11,200 FanDuel)
There are a few reasons to find optimism in rostering Im this week, and it mostly revolves around his putter. He lost 4.6 strokes putting last week in Memphis, the second worst putting performance of his career -- per the RickRunGood.com golf database. Considering he's gained strokes putting in five of his last six starts and bermudagrass is by far his best surface, there's reason to think he bounces back this week. He's played Sedgefield twice, earning top-10 finishes each year.
Safest Option: Webb Simpson ($10,600 DraftKings | $12,100 FanDuel)
You weren't expecting anyone different here, were you? Simpson fired a closing 64 on Sunday in Memphis, the second lowest round of the day, just in time to head to Sedgefield, where he's been dominant. In his last 11 trips, Simpson hasn't missed a cut and has finished inside the top 11 in nine (!!) of those starts. He won in 2011 and hasn't finished worse than 3rd in any of the last four years. The Ultimate Course Horse.
Most Likely To Disappoint: Si Woo Kim ($9,100 DraftKings | $10,600 FanDuel)
I know the narrative -- Kim has won this event and finished inside the top 5 twice more in his last four trips. But his form is completely out of whack at the moment. His week in Memphis was punctuated by a 13 he carded on a par-3 after putting five balls in the water. I'd be happy to forgive that hole if he hadn't lost strokes on approach every other round of the event. He's lost strokes putting in seven straight rounds, which makes Kim a difficult guy to roster this week.
Pick To Win: Louis Oosthuizen ($10,700 DraftKings | $11,800 FanDuel)
It's time! Oosthuizen has been piling up "close calls" -- five top-3 finishes in his last eight starts. Since the beginning of 2021, he's by far the best player in this field -- racking up 1.71 strokes gained per round in that stretch. No one with as many rounds as him is within 0.50 shots per round. He's been knocking on the door and now it's time to open.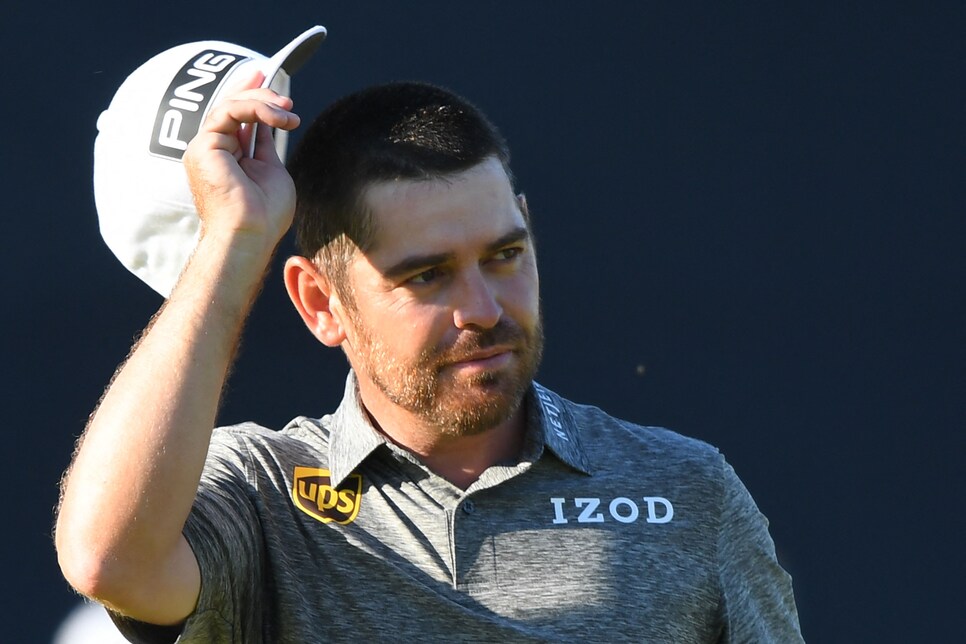 High Upside: Seamus Power ($8,500 DraftKings | $10,400 FanDuel)
You might not be aware, but Power has been excellent this year. Since the start of 2021, only Oosthuizen has gained more strokes per round than Power in this field. He just capped off a stretch of six consecutive top-20 finishes with a win at the Barbasol Championship in July. His ball-striking has been elite and he's ready to get back to action in Greensboro.
Safest Option: Kevin Streelman ($8,200 DraftKings | $9,900 FanDuel)
Normally, I wouldn't consider Streelman to be safe but he's been gaining strokes across the board for the calendar year. He's able to boast top-20 finishes at five of his last seven events and he plays in a way that offers some legitimate upside. He's a great ball-striker and will ask his putter to get hot this week in North Carolina.
Most Likely To Disappoint: Sebastian Munoz ($8,200 DraftKings |$9,700 FanDuel)
After a stellar finish to 2020, Munoz has been rather difficult to handicap this year. He's had a few excellent finishes but has offset those with a number of missed cuts. He lacks consistency and has failed to crack the top 40 in his last three trips to this event.
Pick To Win: Gary Woodland ($8,700 DraftKings | $10,200 FanDuel)
With a seventh place finish at the Barracuda Championship last week, along with his T-11 finish at the 3M Open in his prior start, there's growing optimism around Woodland. The advanced strokes gained metrics don't exist from last week, but Woodland has gained strokes on approach in six of his last seven measured starts. He's starting to look a lot more like vintage Woodland at a course that should fit his skillset.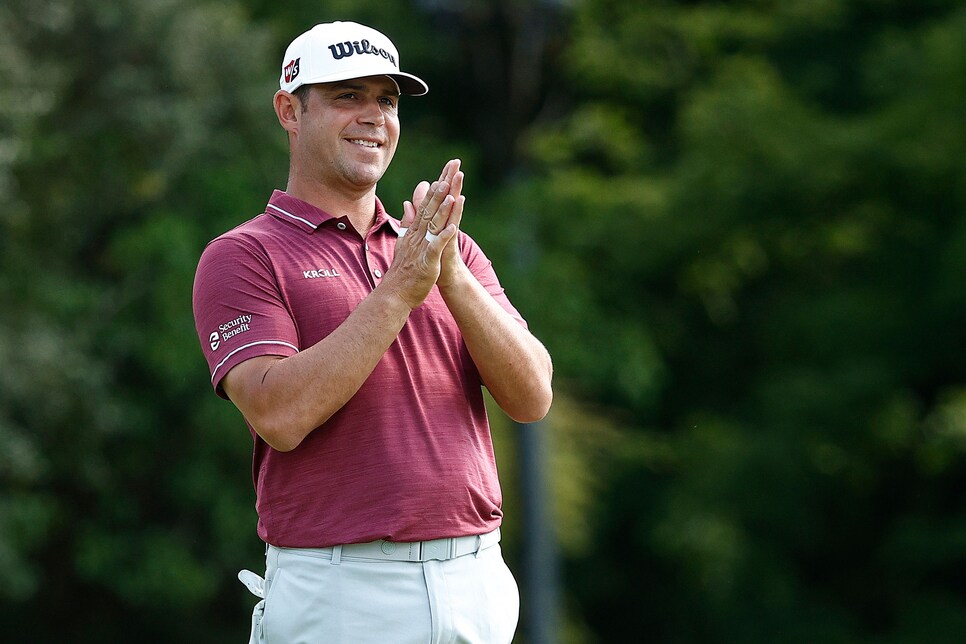 High Upside: Adam Schenk ($7,300 DraftKings |$8,800 FanDuel)
Schenk earned a fourth-place finish at the Barracuda last week, which marks his fifth consecutive made cut and third top-15 finish during that stretch. He's displaying a well-rounded game and the upside that could turn him into one of the more valuable golfers on the slate this week.
Safest Option: Hank Lebioda ($7,600 DraftKings | $9,200 FanDuel)
Lebioda withdrew from the 3M Open, after making the cut, to attend to his father's medical emergency. On the golf course, he's been one of the best golfers on tour, piling up eight consecutive cuts made (yes, I'm counting the 3M Open). In that stretch, his three different top-10 finishes prove how well Lebioda can play on a weekly basis.
Most Likely To Disappoint: Jhonattan Vegas ($7,800 DraftKings | $9,600 FanDuel)
Don't confuse the great driving numbers with Vegas being accurate off the tee. While he ranks fourth in strokes gained/off the tee, it's nearly all thanks to driving distance (where he ranks ninth). He only hits 56.9 percent of fairways which puts him 156th on tour. Playing out of the fairway is critical at Sedgefield, which raises some serious concerns about Vegas this week.
Pick To Win: Patton Kizzire ($7,600 DraftKings | $9,100 FanDuel)
Kizzire has the skillset to be disruptive at the top of the leaderboard. His putter has been scorching this season, ranking 16th on tour and he's flashed brilliance in ball-striking a few times in recent starts. He will be back on friendly bermudagrass greens, where he gains 0.55 strokes putting per round -- his best surface.
High Upside: Vincent Whaley ($6,400 DraftKings | $7,900 FanDuel)
Whaley is back in action after a top-10 finish last week. He's no longer the model of consistency, missing four of his last seven cuts, but he continues to flash upside that makes him a very intriguing option in this section of the player pool.
Safest Option: Roger Sloan ($6,700 DraftKings | $8,100 FanDuel)
Sloan can tout a sixth place finish at the Barracuda last week, which was five consecutive made cuts for the Canadian. Three of those finishes are top 25s, showing that he can continue to improve his position on the weekend.
Most Likely To Disappoint: Adam Hadwin ($6,900 DraftKings |$8,400 FanDuel)
Hadwin enters this week missing four of his last five cuts and failed to make the weekend at this event in his last trip (2019). He's been losing strokes in every facet of his game except for the putter, which is usually a recipe for disaster.
Pick To Win: Brice Garnett ($6,800 DraftKings | $8,100 FanDuel)
Garnett knows how to find the fairway and he does it more frequently than all but five other players on the PGA Tour. He also combines that with the ability to make birdies thanks to his excellent putting stroke. This is something I've never typed and I might never again but -- if there was a place for Brice Garnett to win, it'd be here.