bubble boys
How every golfer outside the FedEx Cup top 125 (all 69) must finish at Wyndham to qualify for the Playoffs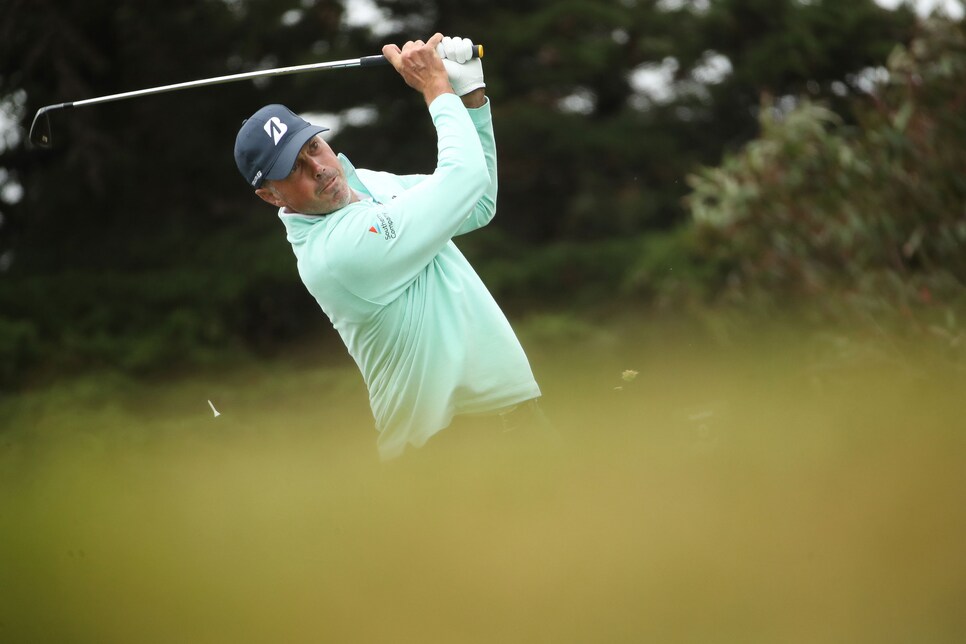 Matt Kuchar is No. 124 this week on the FedEx Cup points list, trying to stay inside the top-125 to advance to the playoffs.
Christian Petersen/PGA of America
A year ago, Jim Herman did the improbable. Sitting 194th in the FedEx Cup points standings entering the Wyndham Championship, the 43-year-old veteran pulled off an out-of-nowhere win in the PGA Tour's regular-season finale to leap all the way to 54th in the standings. It was the biggest jump of any player in the history of the Wyndham, moving Herman easily inside the top-125 threshold needed to make the FedEx Cup Playoffs.
Suffice to say, Herman's feat gives hope to everybody in the Wyndham field this week who is on the outside looking in regarding the Playoffs … all 69 players (including Herman again at 171st). Not everybody needs a win to cross over to the good side of the bubble, but more than a few need to finish near the tippy-top of the leader board to be able to avoid needing to play the Korn Ferry Tour Final Series to get back a card.
Least players get too excited about the prospects of "pulling a Herman," there's this statistical reality to consider about 11th-hour miracles: According to the PGA Tour, since 2009 an average of only 2.5 players per year have entered the final round outside the top 125 only to move inside the number with their Wyndham finish.
Indeed, the chances are slim, but there is a chance for all 69 players, according to the tour, which laid out what has to happen for every golfer outside the top 125 to get Playoff eligible. Here's the path that all the players must take.
In the playoffs if regular season ended today (First number equals FedEx Cup ranking)
Finish needed at Wyndham to move into the top 125
126: Scott Piercy (needs to finish 34th or better)
128: Michael Thompson (21st)
129: Camilo Villegas (21st)
130: Rickie Fowler (21st)
132: Chesson Hadley (16th)
133: Cameron Percy (13th)
135: Chase Seiffert (12th)
136: Tommy Fleetwood (11th)
204: Kiradech Aphibarnrat