News & Tours
Pro who WD'd from 3M Open to be with sick father provides positive update: 'On paper, he should've been dead'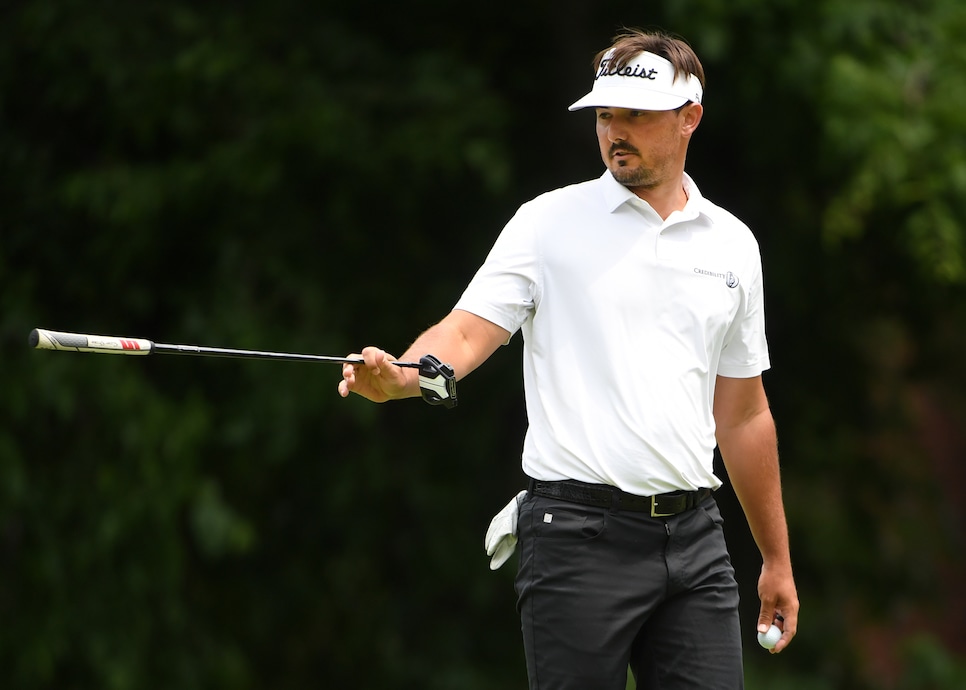 Last Friday, Hank Lebioda withdrew from the 3M Open at TPC Twin Cities, citing no reason as to why. At the time, without context, it was a head-scratcher, as Lebioda was safely inside the cut line and in position to challenge for a fourth consecutive top-10 finish.
On Tuesday, Lebioda provided an update on his WD status, and it was for a very legitimate—and legitimately scary—reason. The 27-year-old Florida State alum had received a call from his mother that his father was in the ICU with sepsis, kidney failure and COVID. Lebioda's parents had been in the emergency room since midday Thursday and hadn't told Hank to that point.
"Thankfully, they were there [in the ER] when dad's blood pressure dropped and his kidneys failed," Lebioda wrote on Twitter. "He had entered septic shock and, on paper, should've been dead."
Lebioda, who had made a massive leap in the FedEx Cup standings with his recent run of form, owed no one an explanation for his withdrawal, especially when it's regarding a potentially life-threatening family matter. But pulling out of the 3M with a chance to accumulate more precious FedEx Cup points (Lebioda has never qualified for the playoffs) obviously makes much more sense now.
"Throughout the week I had spoken to mom and dad without them giving any indication that something was going on," Lebioda said. "Hearing all this in the parking lot at TPC Twin Cities was obviously something very difficult to wrap my head around. I called my wife and had her get me on the first flight possible back to Florida Saturday morning and informed the tour that I would need to WD. I'm appreciative of how they respected our privacy in the very touch and go hours immediately after I had heard the news."
Fortunately, it sounds like his father's health is improving. "I can thankfully say that dad is going to be alright. His recovery is moving slow but as he is phasing out of septic shock and regaining function from a lot of his major systems/organs, I am confident the man I've looked up to my whole life will be back as I remember him. It will be a while, but we're all thankful that we will have that time with him."