Don't Call it Fog
U.S. Open 2021: Golf's greatest foe, the marine layer, returned at Torrey Pines on Thursday and the internet had jokes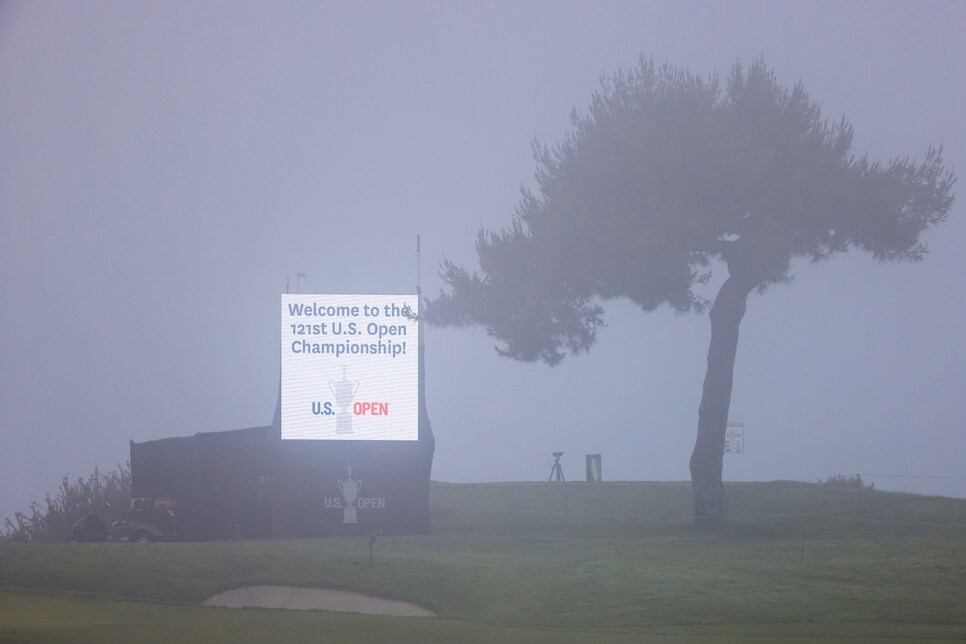 What is golf's greatest foe? Slow play? Driving distance? Environmentalists? No, nope, nuh uh. That distinguished honor instead goes to the dreaded marine layer, a natural Pacific climate phenomenon that rears its murky head every few years to throw major-tournament tee times into chaos. The last time we saw it was at Pebble Beach back in 2019, and on Thursday morning it made its not-so-triumphant return, delaying the 2021 U.S. Open at Torrey Pines 90 minutes due to pea-soup conditions that looked like this . . .
Thankfully, however, while we waited for the fancy-named fog to burn off, Golf Twitter kept everybody entertained with the usual assortment of marine layer comedy that we have come to know and expect at every West Coast major. Take it away, jokers.
Just make "MarineLayer" your password, Josh. Problem solved.
Last one to black out is a rotten egg!
Thank you for your service.
We've got some bad news for you . . .
Just aim for the dark lump next to the faint outline and you should be fine.
Big Media always has an agenda these days. Smh.
Whatever you do, DON'T CALL IT FOG.
Anyhoo, if you missed Thursday's thrilling game of marine layer bingo, don't worry. Same time, same place tomorrow. See you there.