Weather
U.S. Open 2021: 6 photos that show why they couldn't start on time at Torrey Pines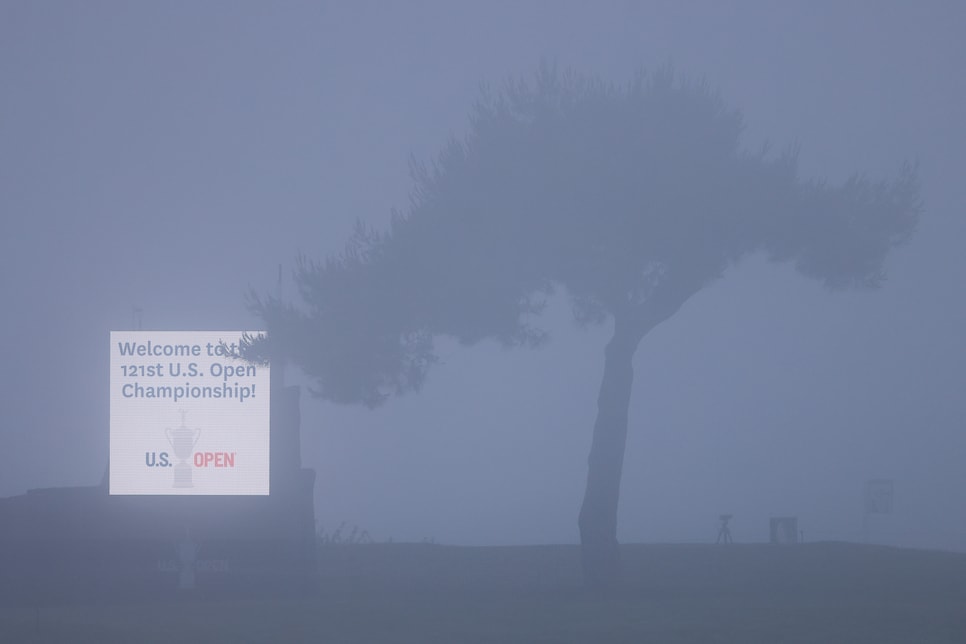 Fog shrouds a Torrey pine on Thursday as the start of the U.S. Open was delayed.
Sean M. Haffey
SAN DIEGO — Well, it happened. The only thing that could mess with the start of the 121st U.S. Open beyond a natural disaster was fog. And on Thursday morning, though it was clear just a couple of miles away, the thick stuff laid heavy on the coastline and the Torrey Pines South Course.
The first groups were scheduled to go off the first and 10th tees at 6:45 a.m. local time. But the USGA called for the delay of play before that, and after initially saying that the times would be pushed back 45 minutes, that was changed to 8:15, and play began then. A 90-minute delay means that the 156-man field will not be able to complete the first round. The last groups now would tee off around 4:15 p.m., and sunset on Thursday is 7:59 p.m.
USGA meteorologist Jake Swick said on Tuesday that the forecast called for low clouds that would burn off in the morning hours. At the time, Swick did not see fog in the forecast. But he also couched that, saying, "The marine layer has a mind of its own when it comes down to it."
It is the first fog delay the U.S. Open has experienced since the first round in 2004 at Shinnecock Hills.
Here are photos of what it looked like in the morning at Torrey Pines:
Phil Mickelson, whose group was supposed to begin play at 7:51 a.m., hits shots on the practice range.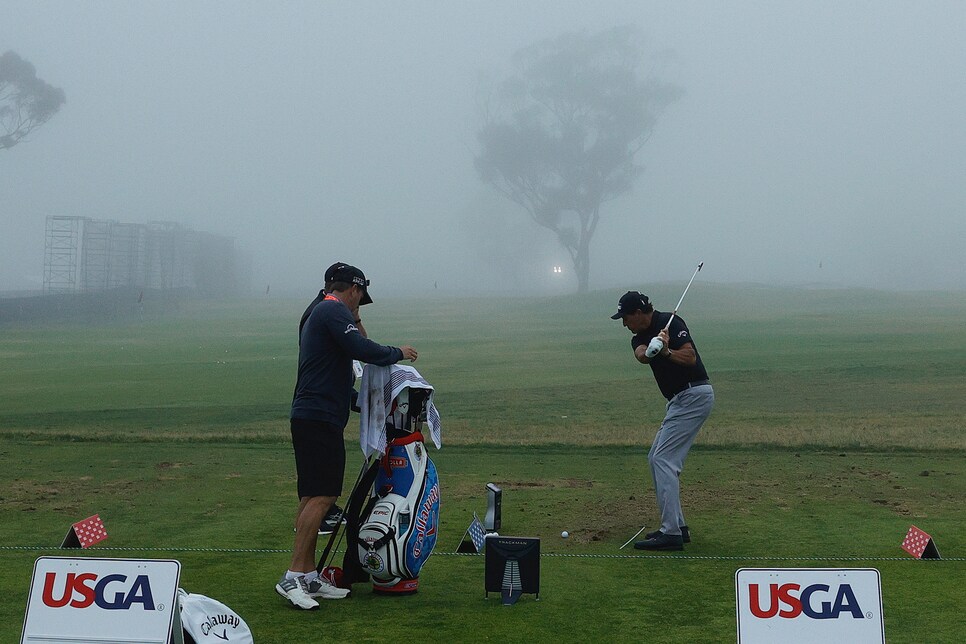 The view from the South Course first tee at 7:30 a.m.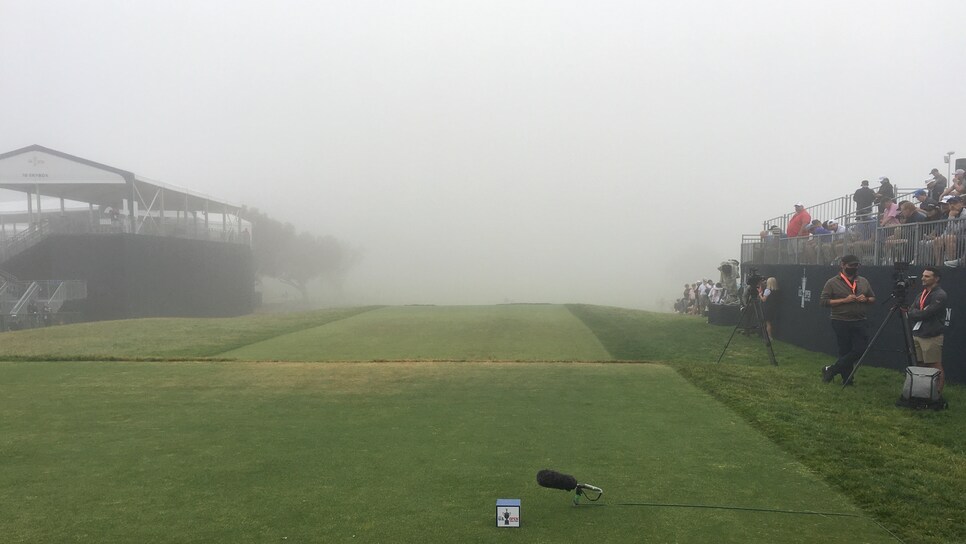 The grounds crew works on the bunkers at the 18th green.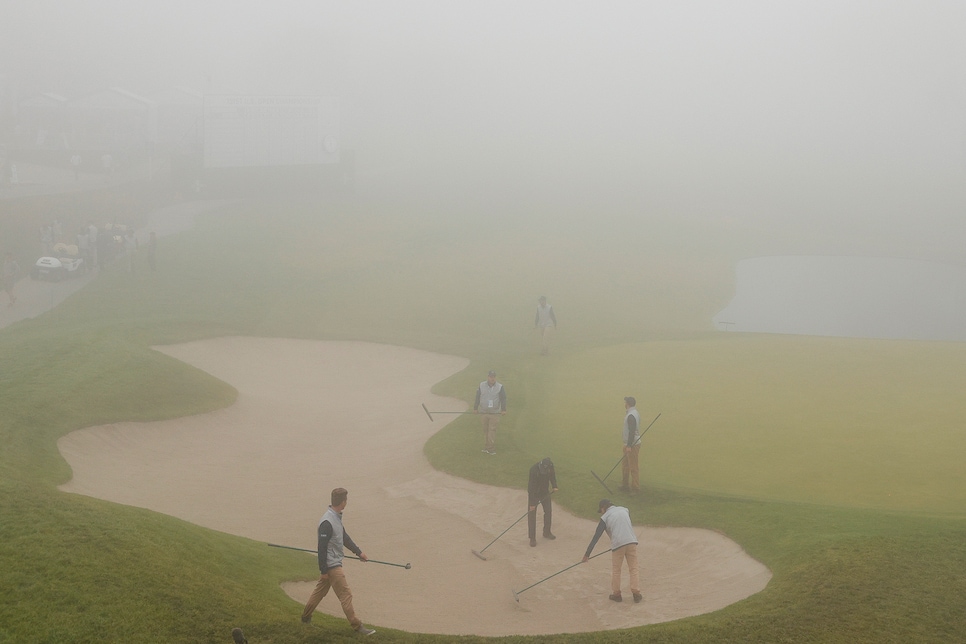 Players hit balls on the range into the fog.
The U.S. Open trophy sits near the first tee.