Fortune Favors the Bold
This 29,000-to-1 NFL parlay is one of the longest long shots in sports betting history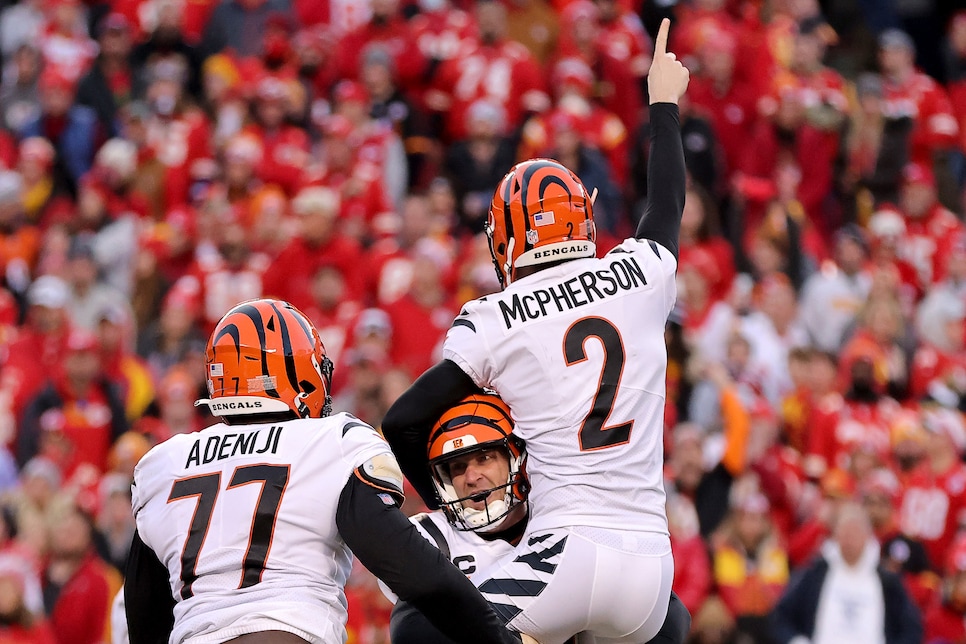 Parlays are fun. Therein lies their genius … for the sportsbooks. Bettors can't resist the temptation to mix and match. They can't resist the promise of massive payouts and the opportunity to glorify their own massive ego should all legs, improbably, cash. So every weekend we flock to the "D. All of the above" of sports betting, and every weekend we lose. Unless, of course, you're this NFL bettor, who turned a simple two-leg, conference-championship parlay into one of the most ridiculous paydays you will ever see.
As far as parlays go, it's not exactly sexy. Two final scores. Wham, bam, thank you man. But take a look at those odds. 29,000-to-1. Take a look at the wager. $20 of house money. Not a single cent spent. Now take a look at the bottom line: $529,020. Folks, that's not a bad weekend at the office. Craziest of all, this bettor wasn't the only one to cash this very same parlay on Sunday.
We don't know what sort of telekinetic mind meld these maniacs had on Sunday, but it certainly paid off. And like all parlays, it almost didn't. The likelihood of this cashing probably plunged double-digit percentage points when the Chiefs won their second overtime coin toss in as many weeks and probably shot up double-digit percentage points when the Bengals picked off Patrick Mahomes three plays into said overtime. Same goes for Jimmy Garaoppolo's no-look interception deep in the fourth quarter, setting up one last sweat, with bettors praying McVay wasn't salty enough to pad the scoreline against his dreaded division rivals after taking over the ball in the red zone.
So congrats to these iron-stomached, steel-cojoned heroes. Fortune favors the bold and it's better to be lucky than good.