Meet the Mess
This might be the Metsiest Mets stat in the history of Mets stats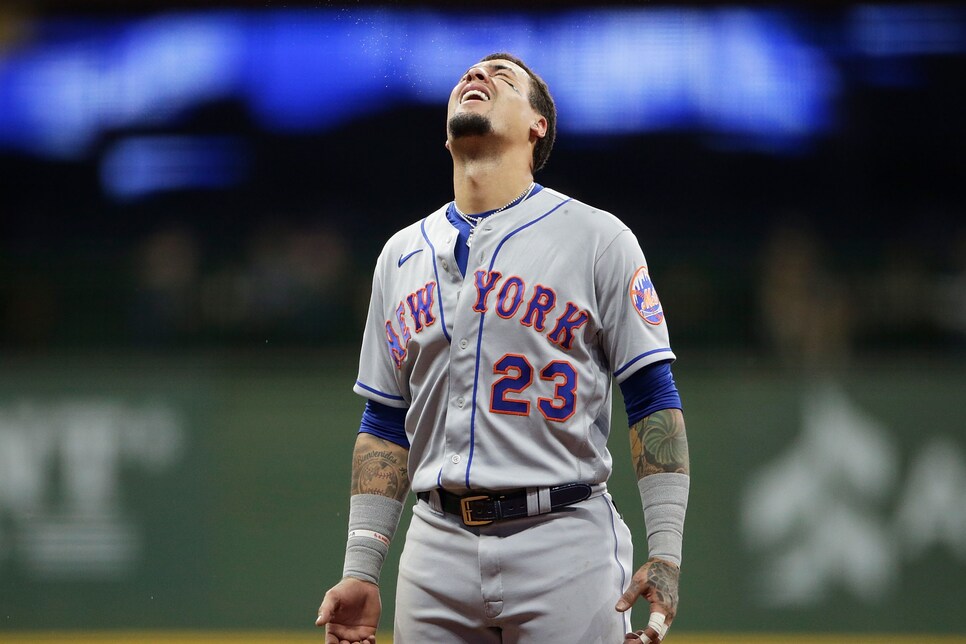 We have entered the end game now. The final week of the MLB season is upon us. A lot is still up in the air—who will the AL Wild Card teams be? Are the Cardinals really for real? Have we forgiven the Astros?—but one thing is certain:
The New York Mets are done, dusted, floating face down in Flushing Bay.
This past weekend, the Metropolitans were officially eliminated from playoff contention. This might not ordinarily constitute news in Mets-land, but this was not an ordinary year in Mets-land. Steve Cohen, the richest owner in baseball, took over. He splashed $385 million on Franciso Lindor. He wheeled and dealed for Javy Baez at the trade deadline. Expectations were that this team would compete for a pennant, and for the first half of the season they did. All of which happens to make the following Mets stat the Metsiest Mets stat in the history of Mets stats. Read it and weep.
It would take a team of scientists and a government-funded lab to engineer a second-half collapse like the Mets engineered this season. They lead the NL East for over 25% of the calendar year. On July 31st they held a four-game lead in the division. They're now 10 games back and guaranteed to finish the season with a losing record, going 17-34 over that span, including three separate five-game losing streaks. Forget Raven, that's so Mets.
The rot is multi-faceted. Losing the best pitcher in baseball hurts. So does having a former ace who was supposed to be back in June still sidelined. Firing your hitting coach only to hire a worse one is bad, Luis Rojas' in-game management has been worse and teams who publicly engage in beefs with their own fanbases don't typically get the emotional push they need to jump the rut. There's also the plain and simple law of averages. Mathematics said there was no way teams as talented as the Braves and Phillies were going to be as bad over the last 81 games as they were over the first 81, and they weren't. Go figure.
All of which adds up to another crushing season for the Mets. Sure, it's not 2007, when the Mets managed to throw away a seven-game division lead on September 12th in 15 days, but it's still ugly, it's still nasty, it's still a mess.