Fantasy Advice
BMW Championship 2021 DFS Picks: Why Brooks Koepka's time in the playoffs might be now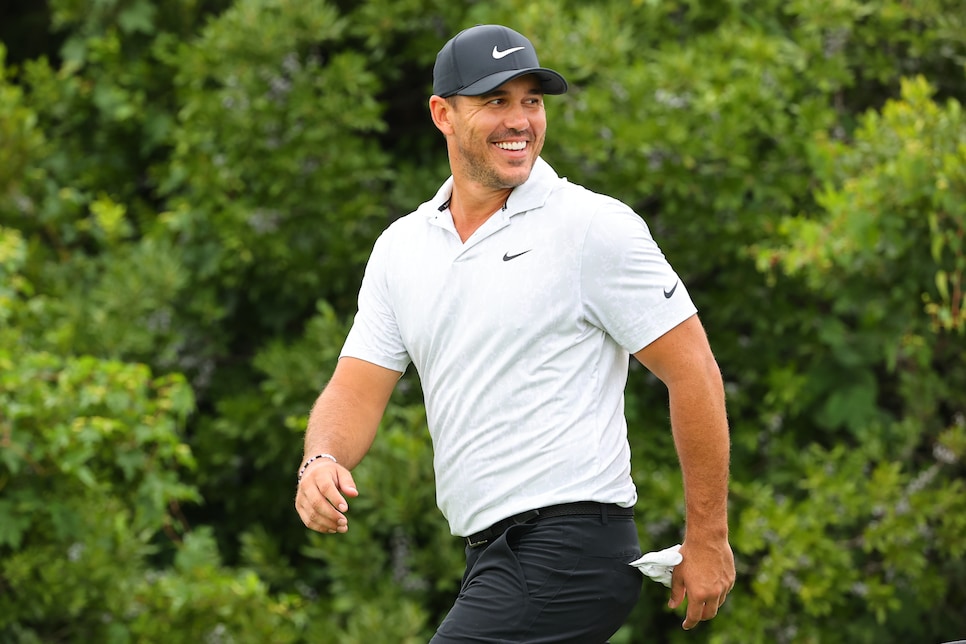 Photo By: Icon Sportswire
The second leg of the FedEx Cup playoffs will head to Baltimore, marking the first time the tour has played in Charm City since 1962. The course will be Caves Valley Golf Club, which required lengthening over the past 18 months to prep it for the modern game. This course will offer near-constant risk/reward opportunities, which could create a scoring separation on the leader board.
With only 69 players in the field (Patrick Reed will not play), there will be no cut after two rounds. There's plenty of incentive, especially for golfers ranked outside the top 30 in the FedEx Cup standings. Only 30 will advance to the Tour Championship at East Lake, so don't expect golfers to take conservative lines if they have ground to make up. It should set up for some incredible scoring opportunities all week long.
Price range: $9,000 and above
High Upside: Collin Morikawa ($10,000 DraftKings | $11,400 FanDuel)
Morikawa and his team disclosed an "injury" to his back during the Olympics that caused him to alter some of his beautiful mechanics. That makes complete sense when you look at his metrics, failing to gain strokes on approach in three consecutive starts for the first time in his career. Reports have Morikawa feeling better and he will have a chance to work with his coach, Rick Sessinghaus, to get back on track for this week.
Safest Option: Jon Rahm ($11,700 DraftKings | $12,000 FanDuel)
I won't bore you with the details, but Rahm is the best player on the planet and it's not particularly close. Since the PGA Championship, Rahm has averaged 3.72 strokes gained per round. Only two other golfers (Morikawa and Louis Oosthuizen) have averaged more than 1.80 strokes gained per round. He was in complete control of his game for 68 holes last week and will be ready to contend again this week.
Most Likely To Disappoint: Dustin Johnson ($10,400 DraftKings | $11,200 FanDuel)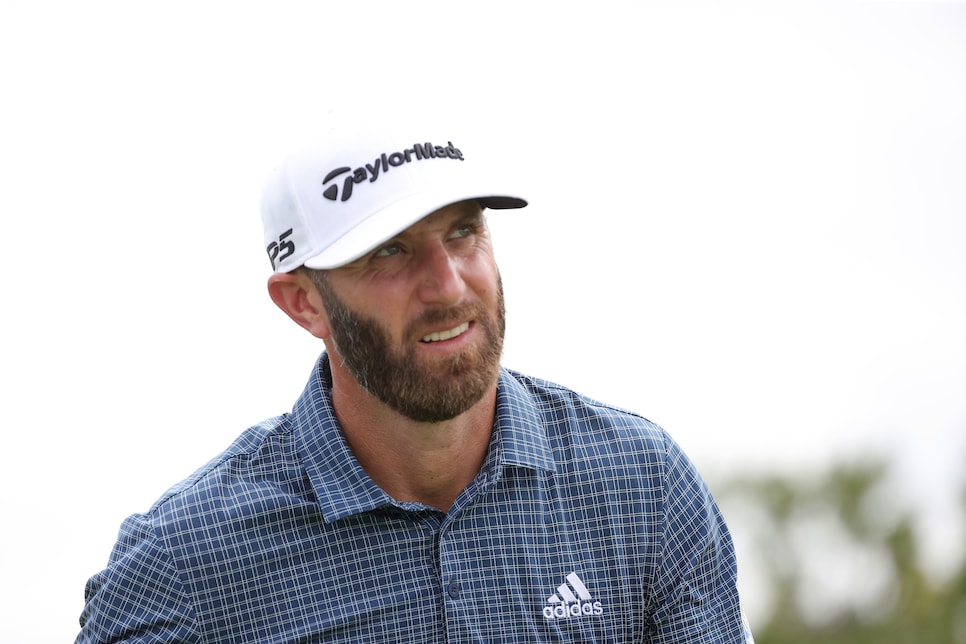 There's just something "off" with Johnson right now, as it has been for the entirety of 2021. We didn't get much reason for optimism at The Northern Trust as Johnson lost strokes off the tee and on approach. That's the first time that he's lost strokes in both ball-striking categories in the same event since the 2019 Rocket Mortgage Classic, per the RickRunGood.com golf database.
Pick To Win: Brooks Koepka ($10,200 DraftKings | $11,300 FanDuel)
Koepka continues to lurk, with ridiculously high upside. Over his past 12 starts, he has six top-six finishes. Outside of Jon Rahm, few golfers can boast a top-six rate like Koepka. His stat line from The Northern Trust was spectacular, gaining big in the ball-striking categories and not putting very well. That's the blueprint you'd like to see for a top player with winning upside.
High Upside: Sungjae Im ($8,000 DraftKings | $9,200 FanDuel)
We are starting to see Im's true DNA breakthrough into his advanced metrics. He's gained off the tee in four consecutive starts and on approach in three straight -- per the RickRunGood.com golf database. His flatstick still continues to disappoint but he is making improvements. If he can return to his season-long putting baseline, he has the upside to contend this week in Baltimore.
Safest Option: Abraham Ancer ($8,700 DraftKings | $10,000 FanDuel)
It's always difficult to play for the first time after a victory, but Ancer was able to make the weekend at The Northern Trust. Now he should be able to re-focus and get back to the great play that we've seen from him all year long. Without the driving distance of most players in this field, Ancer will hope for thick and penal rough around Caves Valley to give him an edge.
Most Likely To Disappoint: Sam Burns ($8,300 DraftKings | $9,300 FanDuel)
Burns is a very volatile golfer, so he's always more likely to disappoint than many of his peers. When I look at his advanced metrics, I see a player that often struggles off the tee and has been trying to plug leaks in his game for a few weeks. Compared to the other golfers in this tier, Burns has one of the widest ranges of outcomes.
Pick To Win: Scottie Scheffler ($8,900 DraftKings | $10,400 FanDuel)
There are only five golfers who have played better in "great fields" than Scottie Scheffler. When the best players in the world converge on the same course, Scheffler's name often appears near the top of the leaderboard. With Tony Finau and Ancer notching victories in recent weeks, Scheffler becomes the focus of golfers who are "on the verge of winning."
High Upside: Shane Lowry ($7,900 DraftKings | $9,500 FanDuel)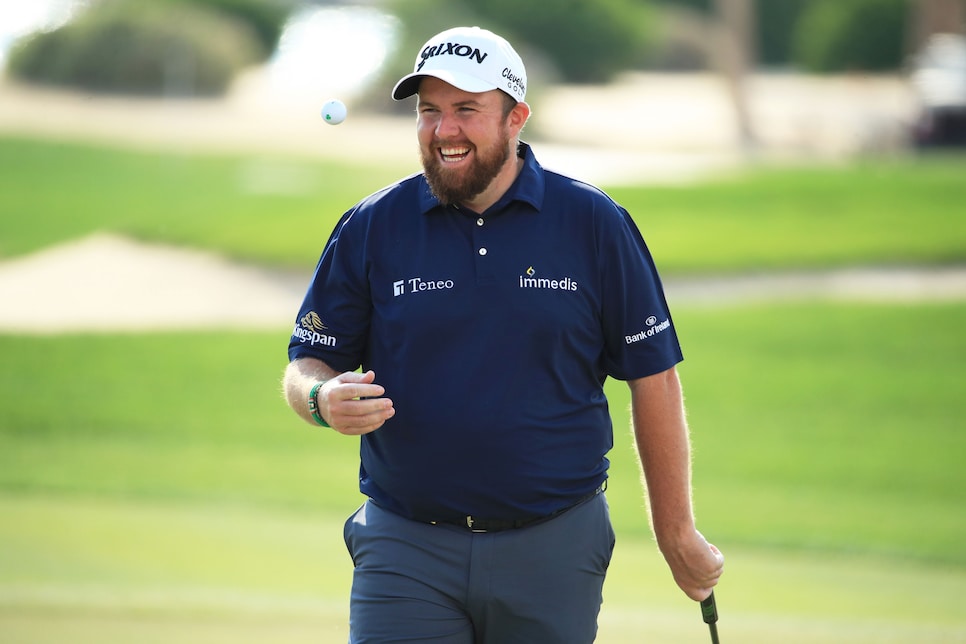 Andrew Redington/Getty Images
Thanks to another stellar week in Jersey City, Lowry has gained strokes on approach in a staggering 12 consecutive events. To put that into perspective, let's compare it to Russell Henley, who is widely considered one of the best approach players on the planet and is fourth in strokes gained/approach this year. Henley has lost strokes on approach three times in his last 12 starts, so this run by Lowry is special. He will need to fix the driver, but the rest of his game has been in order.
Safest Option: Charley Hoffman ($7,000 DraftKings | $8,500 FanDuel)
The stat line from Hoffman last week was reminiscent of his run in April that resulted in six straight top-20 finishes. He's long off the tee and is one of the better iron players on tour when he's sharp. At a flat $7,000, he offers plenty of flexibility in your lineups.
Most Likely To Disappoint: Jason Kokrak ($7,800 DraftKings | $9,000 FanDuel)
On paper, Caves Valley should be a great fit for Kokrak, who is 20th on tour in driving distance and eighth in putting. However, the last three events for Kokrak have been horrible. He's lost strokes off the tee in all three, lost strokes on approach in all three, and hasn't been able to tap into his magic flatstick. There are a ton of red flags in Kokrak's profile right now.
Pick To Win: Russell Henley ($7,800 DraftKings | $9,100 FanDuel)
Henley is coming off one of his worst putting performances of his career last week and that's actually a good thing. It's unlikely that he putts as poorly as he did last week. Per the RickRunGood.com golf database, Henley had gained strokes with his putter in four consecutive starts … before last week. He continues to hit the ball beautifully and will fly under the radar at the BMW Championship.
High Upside: Talor Gooch ($6,200 DraftKings | $7,400 FanDuel)
Gooch survived last week and will enter the BMW Championship as the 67th ranked golfer in the FedEx Cup standings. Gooch gained over five strokes on approach last week, a feat that few other golfers in the field could boast. He was dreadful off the tee but has shown improvement in that area recently. If he can reign in the driver, he can contend at Caves Valley.
Safest Option: Sebastian Munoz ($6,700 DraftKings | $7,900 FanDuel)
Munoz has been flying under the radar with decent results, earning four top-30 finishes in his last five starts with two of those being fourth-place finishes. He has gained strokes tee to green in seven consecutive measured events, which provides an excellent floor on a weekly basis.
Most Likely To Disappoint: Stewart Cink ($6,600 DraftKings | $7,800 FanDuel)
There's a chance that the 48-year old is running on fumes after a long season that has netted him two victories. Cink hit a wall after his second win at Harbour Town and hasn't earned a top 20 in any event since. Last week, he was buoyed by a scorching hot putter, gaining 7.60 strokes with the flatstick. That's his best putting week since 2011 and it's completely against his DNA.
Pick To Win: Hudson Swafford ($6,000 DraftKings | $7,000 FanDuel)
Swafford was elite in the ball-striking categories last week, gaining 7.28 strokes off the tee and another 5.28 on approach. That's brilliant play, and it landed him inside the top 15 and now gives him a realistic chance of making the Tour Championship. He will need to keep the pedal down but should feel confident about his game right now.