News
Report: Patrick Reed in hospital battling bilateral pneumonia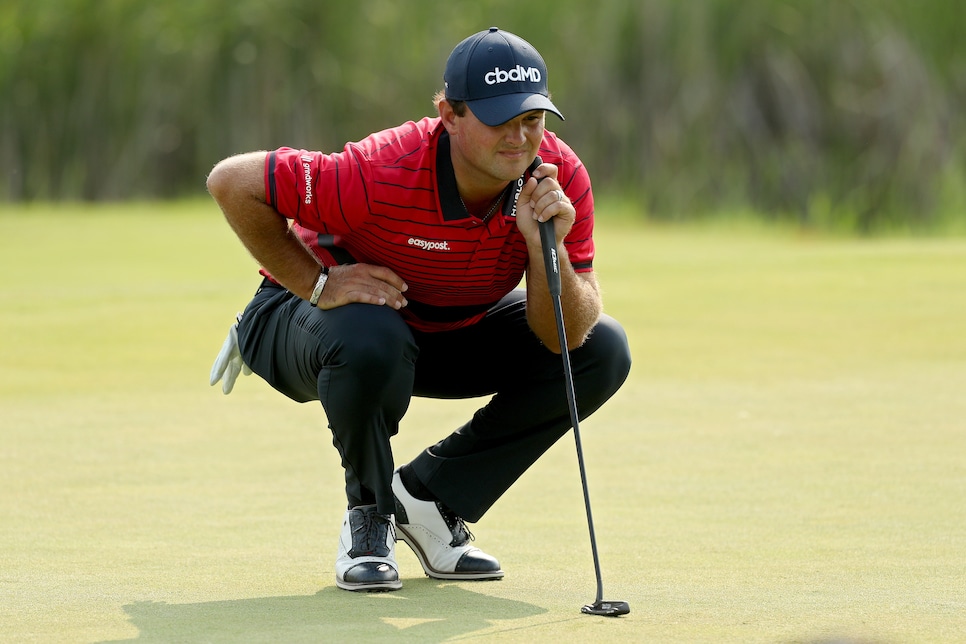 Patrick Reed has been in a Houston hospital since Friday battling bilateral pneumonia, according to a report from Golf Channel.
"I just want to update everyone…First and foremost-thank you all for your support," Reed said in a statement. "The good news is, my ankle is okay. The bad news is I've been in the hospital with bilateral pneumonia. I'm on the road to recovery, once I'm cleared from the doctors-I look forward to returning. I wish you all the best and I can't wait to get back out there! Thank you so much for your support, it means a lot to me. Also a special thank you to the doctors nurses and staff at the Methodist Hospital in the Texas Medical Center."
Later on Monday, during CBS's broadcast of the final round of the weather-delayed Northern Trust, commentator Amanda Balionis said she exchanged text messages with Reed's wife, Justine. Balionis read the text she received: "He's doing much better. It was very scary the last few days. Right now we don't have a timeline on his recovery. I never count him out, but I do know that he will not be able to play in the BMW [this week]. We're just taking it one day at a time. We're following the doctors' orders. And you can sure bet as soon as they give him the go-ahead to play, he will. But our main concern is getting him back to 100 percent."
According to WebMD, bilateral interstitial pneumonia is a serious infection that can inflame and scar the lungs. A virus, bacteria or fungus causes the tiny sacs of the lungs, called alveoli, to become inflamed and fill with fluid or pus, causing a range of symptoms, including breathing difficulties.
Reed has played in 22 events this year and won the Farmers Insurance Open. He entered the week 22nd in the FedEx Cup.