The Loop
Turns out there's actual college football on TV this weekend. THIS IS NOT A DRILL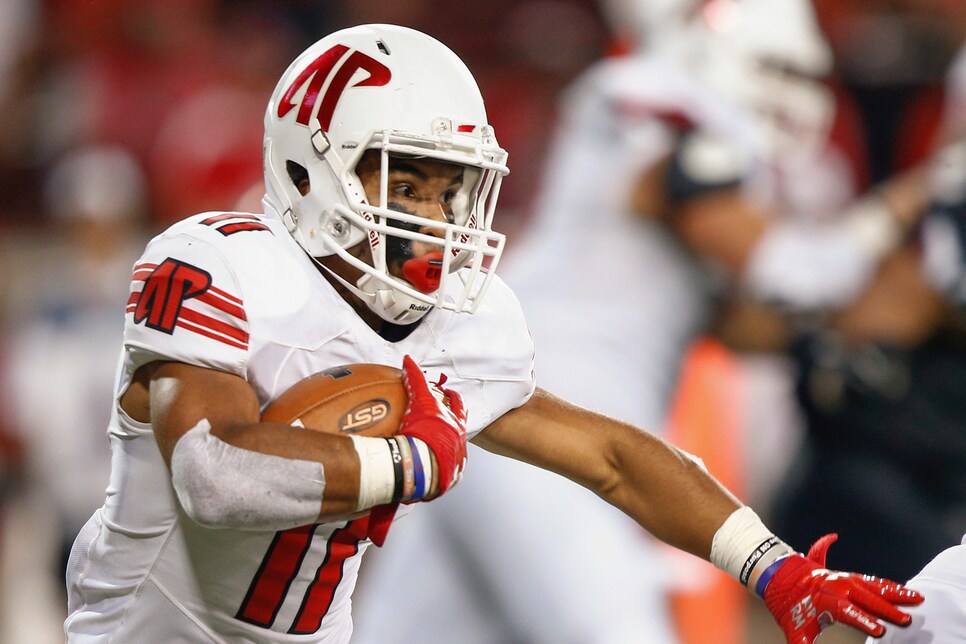 Sound the alarms. Batten down the hatches. Cancel your plans and board up the windows. Yes, it's hurricane season, but that's not what we're talking about. We're talking is about actual college football on actual television, which, much to our surprise, begins this weekend (yes, as in Saturday, the day after Friday, which usually follows Thursday.) Humble football pilgrims, it's been a long voyage, but landfall is finally upon us.
OK, so it's not exactly the most scintillating slate of Saturday action to ever hit basic cable, but beggars can't be choosers and we are on our hands and knees crawling in the dirt. After the Big 10, Big East, Pac-12, MAC, Mountain West, and Ivy League seasons were cancelled, we hitched our Boomer Sooner wagons to the duelling stars of the Big 12 and SEC. Unfortunately with no non-conference games and remaining uncertainty about COVID-19 on college campuses across America, their seasons aren't slated to begin until September 26th. We assumed that was how long we would have to wait for unpaid intern football this season, but, thankfully and predictably, we were dead wrong.
Now to be totally transparent, the only game on the docket for "Week 0" (still the dumbest thing since Tennessee's last coaching search) is the Guardian Credit Union FCS Kickoff between Austin Peay and Central Arkansas on Saturday night at 9 p.m. But still, it's football, and if your gambling degeneracy has reached Austin Peay vs. Central Arkansas levels, then it is definitely something you should know.
However, things pick up Labor Day weekend with the start of the FBS season, where we find some with some solid AAC teams in SMU and Memphis in action. The two-week kickoff extravaganza then concludes on Monday with the premier power matchup you've been waiting for, as BYU takes on Navy with Herbie himself on the call. If that doesn't move the ol' needle, perhaps the Champions Tour has what you're looking for.