The Loop
Alabama is now blowing out teams on the COVID-19 scoreboard too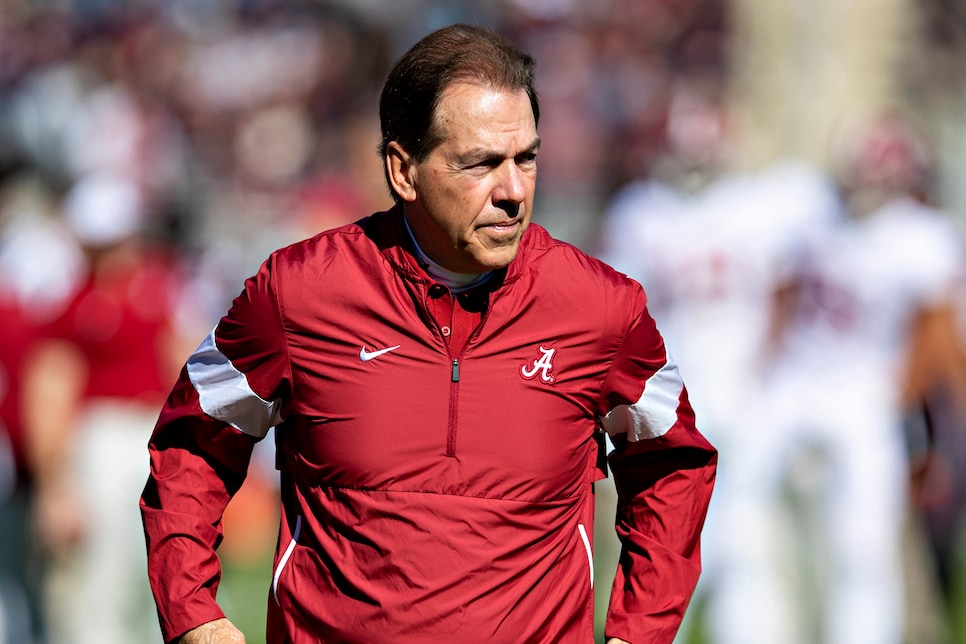 Over the last several weeks the number-one, hot-button, send-Max-Kellerman-through-the-First-Take-studio-ceiling debate in sports has been whether or not we, as a nation, should play college football this fall. The Big 10, Big East, Pac-12, MAC, Mountain West, and Ivy League have all already bowed out, leaving just the SEC, Big 12, and AAC to carry on. They have all been adamant that they WILL PLAY FOOTBALL, COME HELL, HIGH WATER, OR A FEW PESKY SNOWFLAKES, but as students have returned to campuses in recent days, well, let's just say the early returns haven't been good.
North Carolina gave the whole back-to-school thing a college try, but after seeing their positive test rate jump from 2.8% to 13.6%—including 177 isolations—in less that two weeks, they promptly moved all classes online. On Tuesday, the University of Miami reported 141 new cases, which pales in comparison to the neighbors up 95, UCF, who have so far tallied 438 cases of their own. But in the world of college football, Alabama is and remains the grandaddy of them all, a dominance that apparently extends to the pandemic gridiron as well, with the Crimson Tide confirming 531 positive COVID-19 tests since classes resumed LAST WEEK.
566-141. Even without football, Alabama is still blowing teams out.
Last week, Alabama announced a tailgating moratorium and a 20% capacity cap at Bryant-Denney stadium for the 2020 season. These new test figures, however, raise fresh questions about whether or not there will be a season at all. When the SEC made their decision to stand pat two weeks ago, no one knew for sure what sort of infections numbers a bunch of drunk 19-year-olds sharing bunk beds, vats of jungle juice, and parts of the human anatomy we can't mention here would produce (OK, we did, but clearly school administrator's and in-denial fathers did not.) Now we have our answer and it's not looking good, especially for Auburn, who is currently getting creamed in the coronavirus Iron Bowl 566-208.
Even with the Crimson Tide turning into a sickness tsunami, as of right now, this very second, the SEC is currently moving forward with plans to play a 10-game, conference-only schedule beginning on September 26th. Just don't hold your breath . . . actually on second thought, maybe hold your breath.