Social Media
Photos: The Week in Golf Instagrams
Wozniacki accompanies McIlroy to Dubai, Jordan Spieth is refrigerated, and Ian Poulter sends his love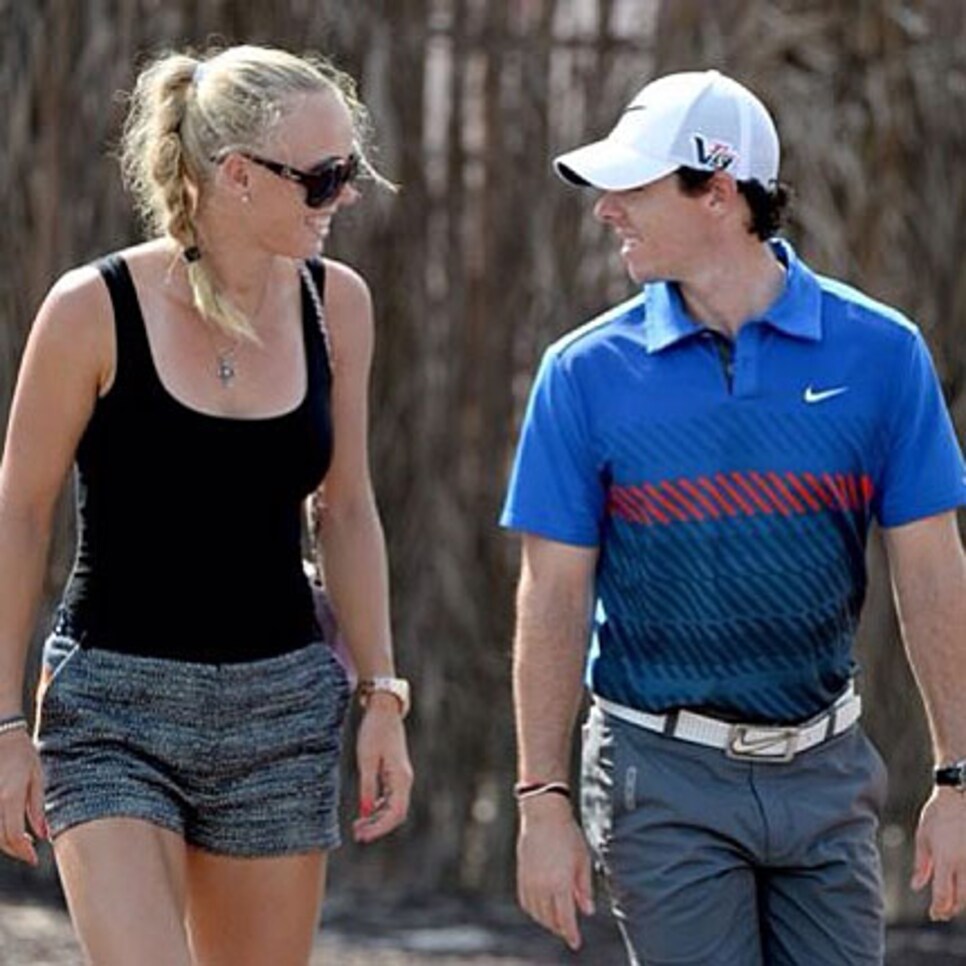 nikegolf disciple @nikegolf_disciple
Rory #round1 #racetodubai #nikegolf #justdoit (Photo by Darren Carroll/Getty Images)
Cornelius Uliano @culiano
The Craig Schulz putting green ... under construction. #golf #golfdigest #putting
Jordan Spieth @jordanspieth
Tested some new @underarmour #ColdGear out today at HQ in Baltimore ... Locked in a box set at -20C!!
nikegolf disciple @nikegolf_disciple
@TheTodaysGolfer: The USPGA Championship could move outside America after 2019 and Royal Portrush has emerged as a surprise contender! #greatidea
Hannah Holzmann @bubba_watson_inspired
It's close! #Christmas#BubbaClause#BubbaWatson
mtlgolfpro77 @mtlgolfpro77
MJ walked his first 9 holes today at Cal Club #perfect #par3 #golf #gopro #hero3+ #golfdigest #solidshots #california #titleist #sanfrancisco #puma #vineyardvines #mytitleist #mylife #adidas #fj
Paula Creamer @paulacreamer1
Just hanging out with Jack Daniels ... #loi #mexico #proam
PGA Tour @pga_tour
We agree, Jamie Lovemark. Weather delays on TOUR are getting old. Thankfully, we're back under way at Mayakoba, with TV coverage starting at 2 PM ET on Golf Channel! #PGATOUR
Ian Poulter @ianjamespoulter
Sharing a little love to the world today. Picture taken from my hotel room yesterday.
Michelle Wie @themichellewie
TBT Celebrating the opening of the @omega boutique on Rodeo Drive with Cindy Crawford back in 2006 #starstruck
Jacob Heising @jacobheising
Still sick ... and bored. So I got the crayons out and drew up my backyard wedge range! Just wish it wasn't covered in snow right now ... #crayons #crayonart #golfart #golfporn #backyard #scratchwedges #practicerange #golfdigest #sickday
Ashley Mayo @ashleykmayo
My partner chips it in to birdie the last hole and keep the Seitz Cup! Amazing!
adgolfer @adgolfer
Stone Eagle, Palm Desert, CA