Presidents Cup Preview
If you could pick players from all Presidents and Ryder Cups, who would make your squad? Here's our lineup in the order we'd have them play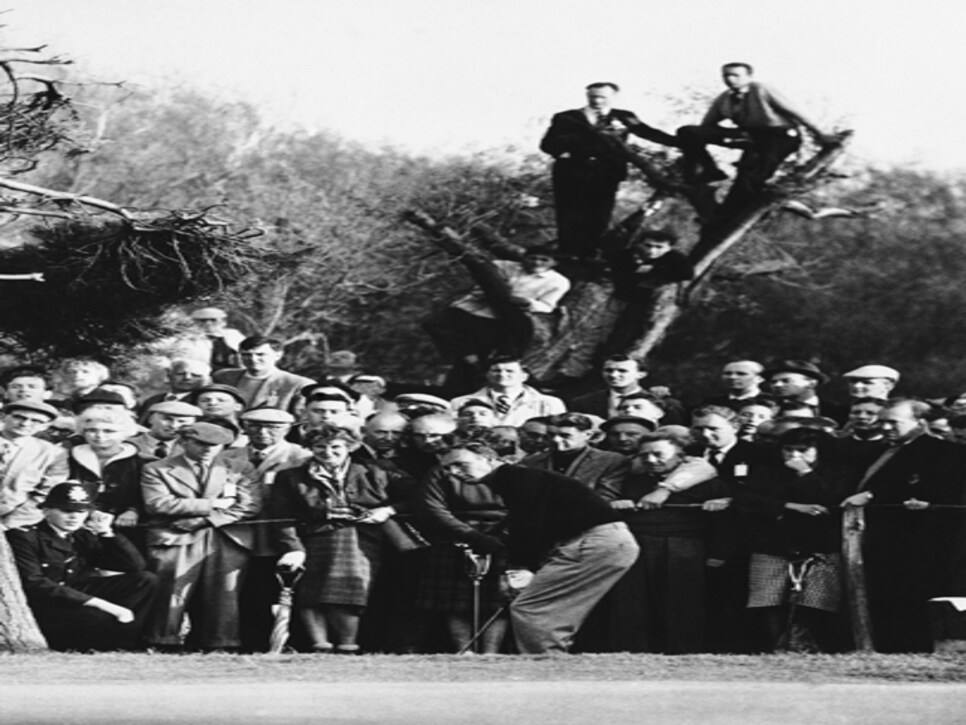 Arnold Palmer
Team Record: 22-8-2Singles Record: 6-3-2Breakdown: His aggressive play paid off more often than not and inspired his teammates.
Seve Ballesteros
Team Record: 20-12-5Singles Record: 2-4-2Breakdown: Passion, creativity and unpredictability made him feared.
Sergio Garcia
Team Record: 14-6-4Singles Record: 1-4-0Breakdown: His fervor is tough enough, then add a never-going-to-lose attitude.
Nick Faldo
Team Record: 23-19-4Singles Record: 6-4-1Breakdown: The "biggest point-earner in Ryder Cup history" says it all about this par-making machine.
Colin Montgomerie
Team Record: 20-9-7Singles Record: 6-0-2Breakdown: Team match-play elevated Monty's game to major-champion level.
Jose Maria Olazabal
Team Record: 18-8-5Singles Record: 2-4-1Breakdown: An incredible short game got even better under the European banner.
Billy Casper
Team Record: 20-10-7Singles Record: 6-2-2Breakdown: No lead was safe with his ability to get hot with the putter.
Larry Nelson
Team Record: 9-3-1Singles Record: 2-0-1Breakdown: Vietnam vet looked meek, but was combat-tough in big moments.
Ernie Els
Team Record: 16-12-2Singles Record: 3-3-0Breakdown: His clutch putt against Tiger Woods at the 2003 Presidents Cup exemplified his match-play toughness.
Lanny Wadkins
Team Record: 20-11-3Singles Record: 4-2-2Breakdown: He could turn around a match, or lock one up, with his streaky play.
Lee Trevino
Team Record: 17-7-6Singles Record: 6-2-2Breakdown: His chit-chat and shotmaking gave his opponent little chance.
Jack Nicklaus
Team Record: 17-8-3Singles Record: 4-4-2Breakdown: Fear of the Golden Bear put the other guy 2 down on the first tee.
Tony Jacklin (Captain)
Led Europe to a 2-1-1 Ryder Cup record from 1983 to 1989.
Walter Hagen (Captain)
He was 4-2 as U.S. captain.