Poor S.O.B.
Man fired after a NEWS TEAM catches him playing golf during work hours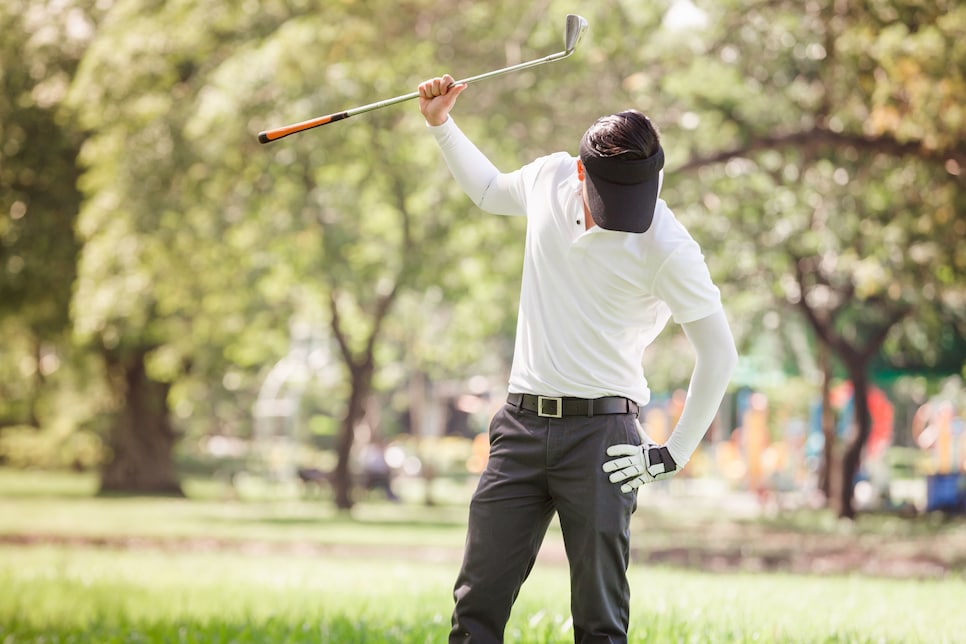 Let the following be a warning to golfers: Stay the hell away from San Antonio.
Because—we are in a safe space among friends, yes?—we are all guilty of sneaking out of the office to chase that stupid little white ball around. There are only so many hours a man can dedicate to parsing through Excel sheets, and with the growing adoption of working remotely, Irish exiting to the course is easier than ever. Especially during Zoom calls, right? Not like you even need to be in the meeting. Your boss isn't even listening to your input, he's just waiting for you to stop talking so he can say what he wants to say. And while we're here, is it just us, or do you walk away from most conference calls wondering what the heck half the people on the call actually do? Like Ben in the art department. It seems like his job is just to be in meetings and say buzzwords phrases like, "We should have the bandwidth for that" and "Let's circle back when we can find a more holistic approach to integration across our teams." Ugh, Ben. Here's the worst.
ANYWAY, apparently a utility coordinator for San Antonio's public works department failed to hit the mute microphone/black screen option in his last virtual meeting, because someone got word that our friend was committing the grave sin of playing golf during his work hours. Leading to, and we kid you not, being confronted about his rounds by a NEWS TEAM.
The News 4 I-Team breaking this story investigators claim involved a dozen on-the-clock golf outings. Investigators with the City of San Antonio obtained sign-in sheets from numerous local golf courses as evidence and a Facebook post which they say proves the public works employee was golfing while on the clock. Investigators found Thomas Rivera, Utility Coordinator with the Public Works Department making $60,000 a year, hit the links 12 times during work hours.
We obtained a list of Rivera's playing history through an open records request. Highlighted in blue are the dates he's accused of playing golf during his shift. The tee times range from eleven in the morning to just after two in the afternoon.Investigators also cite this video posted last March by a man who wrote he was "with Tommy Rivera at Brackenridge Park Golf Course. Someone commented next to the video: "Tax dollars at work. Or not?"
In their report investigators with the city's Office of Municipal Integrity wrote: "He initially denied all the allegations. When it became apparent that OMI had evidence about the golf allegation, he reluctantly acknowledged that he hadn't submitted sufficient leave."
Look, we're not advocating that you should routinely no-show to work, but are things that slow in San Antonio that there are investigations into dudes for playing emergency nines? The worst part is the guy in question was fired. Please, someone start a GoFundMe for this man, na, HERO, and make sure he never has to pay for another round of golf in his life.