Golf Equipment
Gear On Tour: Shriners Open
What players are using at the Fall Finish opener in Las Vegas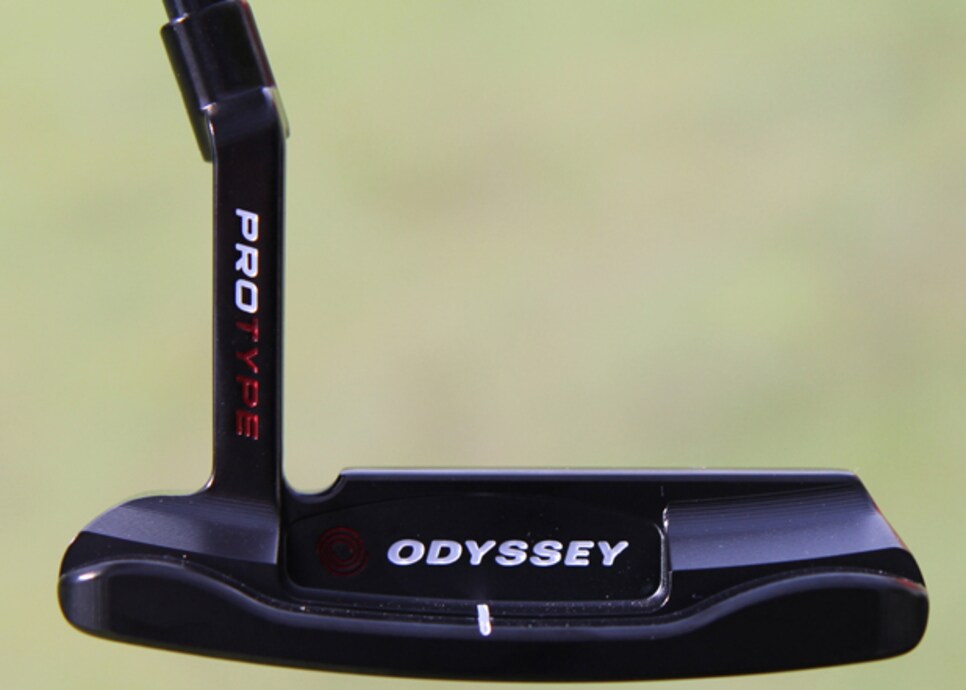 Odyssey ProType #1
A closeup look at Odyssey's prototype ProType Forged iX milled putter. In addition to the #1 model (shown), this series of putters has four other head shapes.
Odyssey ProType #1
The new ProType Forged iX milled putters have inserts.
Odyssey ProType #1
The sole of the ProType has two weight ports that accommodate 15-gram or 20-gram weights, allowing golfers to adjust between 340 and 360 grams of head weight.
John Daly's Golf Bag
John Daly's famous motto, "GRIP IT N' RIP IT," is sewn into his golf bag.
John Daly's clubs
The long-hitting Californian uses TaylorMade MB irons and RBZ woods.
John Daly's lion headcover
Daly has been using this lion headcover for years.
John Daly's headcover
This little guy's crazy shirt matches his owner's Loudmouth outfits.
Billy Hurley's headcover
Billy Hurley III earned his status on the PGA Tour by finishing 25th on the 2011 Nationwide Tour money list. Prior to becoming a professional golfer, the 30-year-old was a Lieutenant in the United States Navy. Check out his Naval Academy goat headcover. Cute.
Charley Hoffman's wedge
The Southern Californian has his nickname, "Hoff," stamped into his Vokey Spin Milled wedges.
Jason Bohn's wedges
Who wouldn't want a word like "flames" etched into all of their wedges?
Casey Martin's clubs
Martin is currently the head coach of the men's golf team at the University of Oregon (hence the headcovers) and uses the Nike VR Pro Combo irons.
Casey Martin's Wedge
The 40-year-old has his initials engraved in his wedges.
Casey Martin's putter
Martin's Nike putter has a face that combines soft polymer and milled steel grooves.
Cameron Tringale's putter
Speaking of cool-looking putters, Tringale's custom Scotty Cameron is certainly colorful.
Cameron Tringale's putter
The face of Tringale's Scotty Cameron putter is 100 percent milled.
Rocco Mediate's putter
Mediate stamps the following saying on the sole of his Scotty Cameron putter: "Wherever I may roam..." How...peaceful.