U.S. Open
Photo Essay: Oakmont Country Club
A Study In Black And White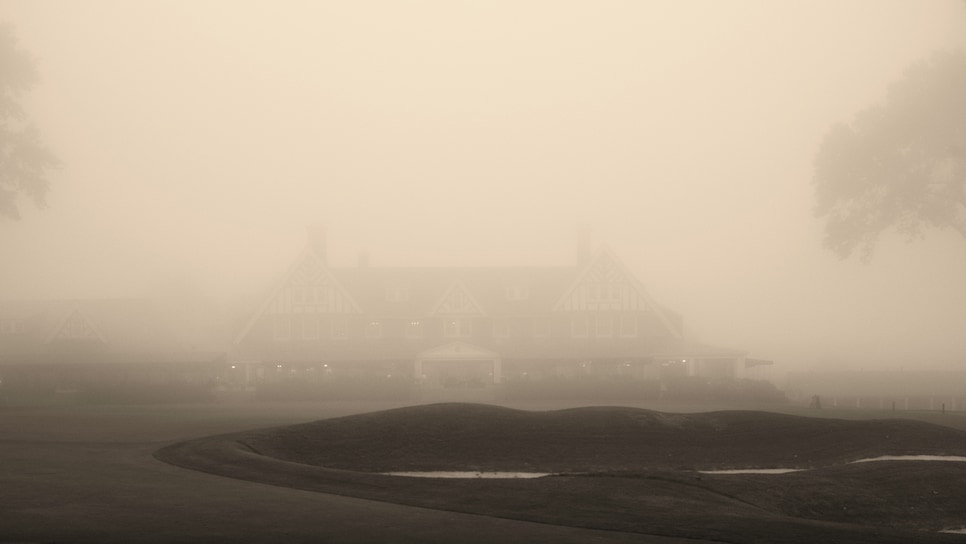 The par-4 ninth and clubhouse.
From the veranda of Oakmont's clubhouse, one can see some portion of every hole.
An early round before the fog burns off.
The sun rises behind a flag stick.
A remaining sentinel at the 426-yard third hole.
The Church Pews on Nos. 3 and 4.
Each pew is planted in unmaintained fescue.