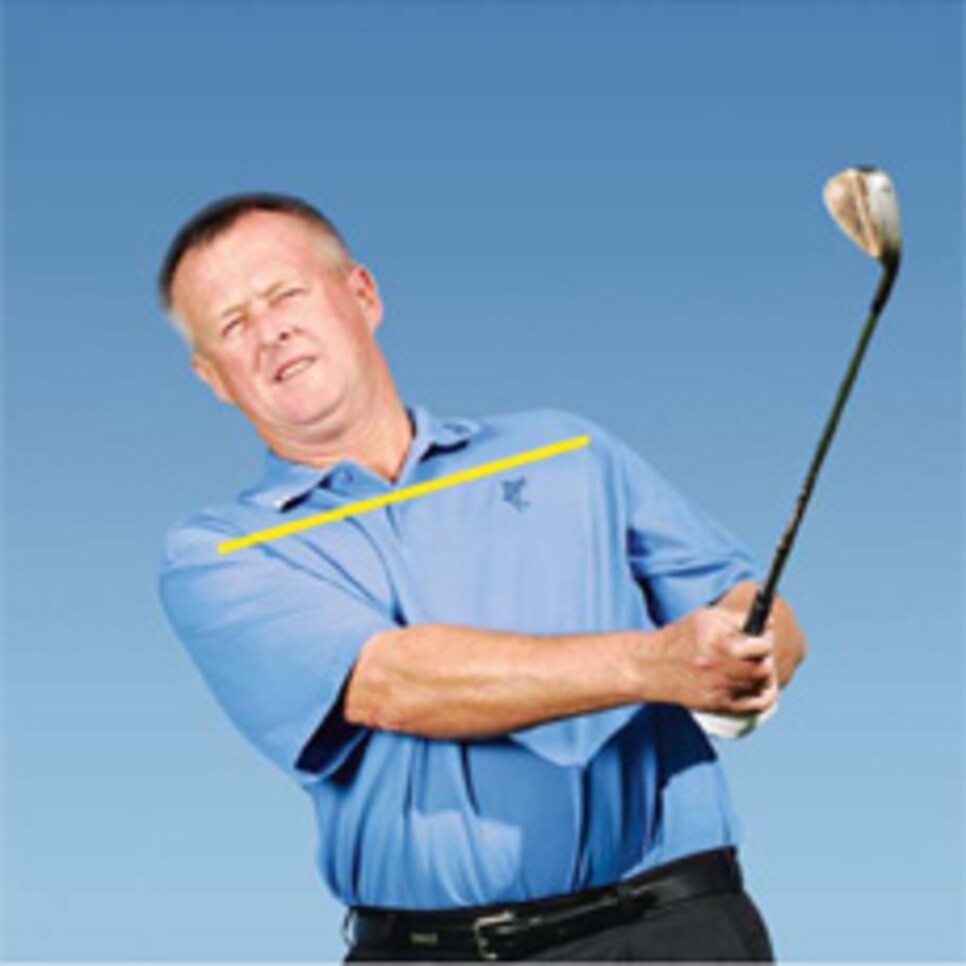 Turn your shoulders level
On pitch shots, many golfers try to help the ball into the air. To do this, they drop the right shoulder and flip the hands through impact, which leads to hitting behind the ball. To make good contact on pitch shots, concentrate on turning your left shoulder more level on the through-swing. This will improve your approach to the ball, so you don't hit the ground first.
Brush the grass
Your body has a built-in GPS system for knowing where the clubhead is, but golfers who chunk their chips get the GPS all messed up. The best way to reprogram it is to take a few practice strokes trying to brush the turf, just knocking over the blades of grass. Then play the ball a shade behind that spot where you touched the ground, and go. So it's brush, brush, brush and hit it without delay.
Cut under the ball
High-handicappers tend to hit too far behind the ball and skull it on the upswing. To fix this, they try to hit farther back, which leads to more skulls. In Golf My Way, Jack Nicklaus said he'd picture a rectangle in the sand with the ball in the middle and try to splash it out. It doesn't matter how long your divot is or how far behind the ball you hit, just get the deepest part under the ball (left).
Don't shatter the shaft
Everybody talks about deceleration as the killer in putting, but over-acceleration is even worse. To smooth out your change of direction and stop the "hit" at impact, imagine the shaft is made of glass. If you over-accelerate at any point in the downstroke, you'll shatter the shaft. This is a great image when you're playing super-fast greens, but it quiets the hit instinct on any putt.