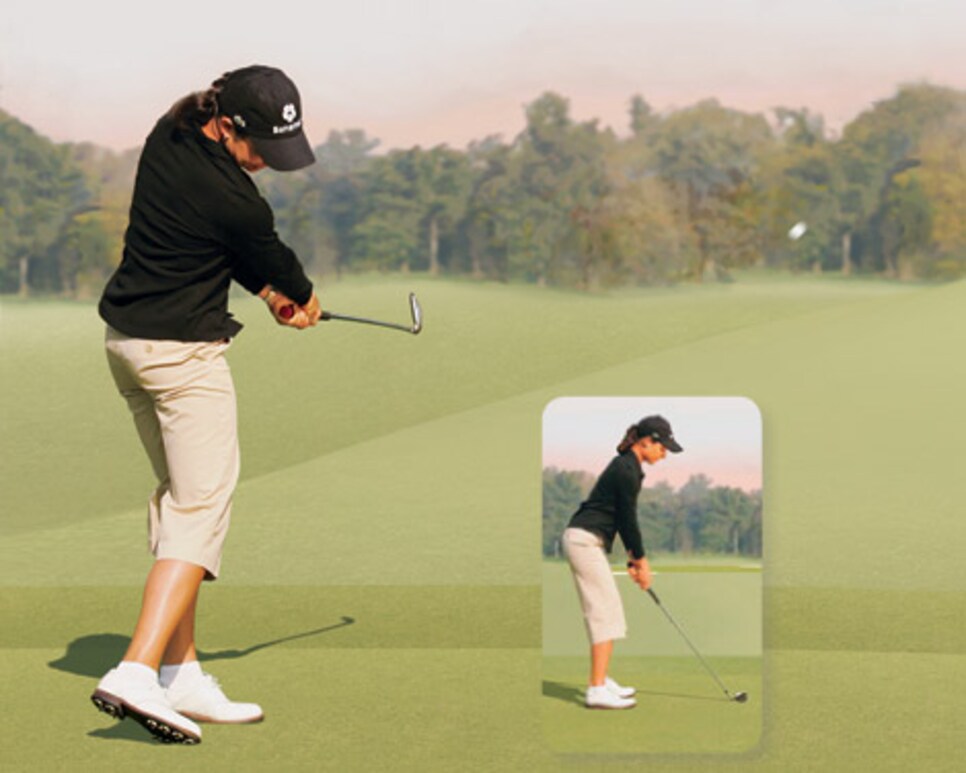 Respond to the target
Alignment is the most important fundamental. There's nothing worse than hitting a solid shot 20 yards off line. Most golfers don't use their eyes to set their alignment; at most they check their feet. Here, Rafael is showing me what is square and encouraging me to look at the target, not the ball, as I set up. When I look out, my body responds to the target, and I know I'm lined up correctly.
Chill out between shots
When I'm hitting a shot, I focus 100 percent, but between shots, I let go. This is especially important if play is slow. Try to occupy yourself so you don't get frustrated and lose your rhythm. I talk, laugh and try to keep it loose.
Ready to play
The morning of a competitive round, I do a series of stretches and yoga poses in my room for about an hour. At the course, I swing a club over my head several times before I start hitting balls. This loosens my arm and shoulder muscles, and keeps me from getting hurt.