News & Tours
7 golfers you might not remember were No. 1 in the world
Jordan Spieth is the 18th golfer to climb to the top of the Official World Golf Ranking, but those achieving that spot haven't always stayed there long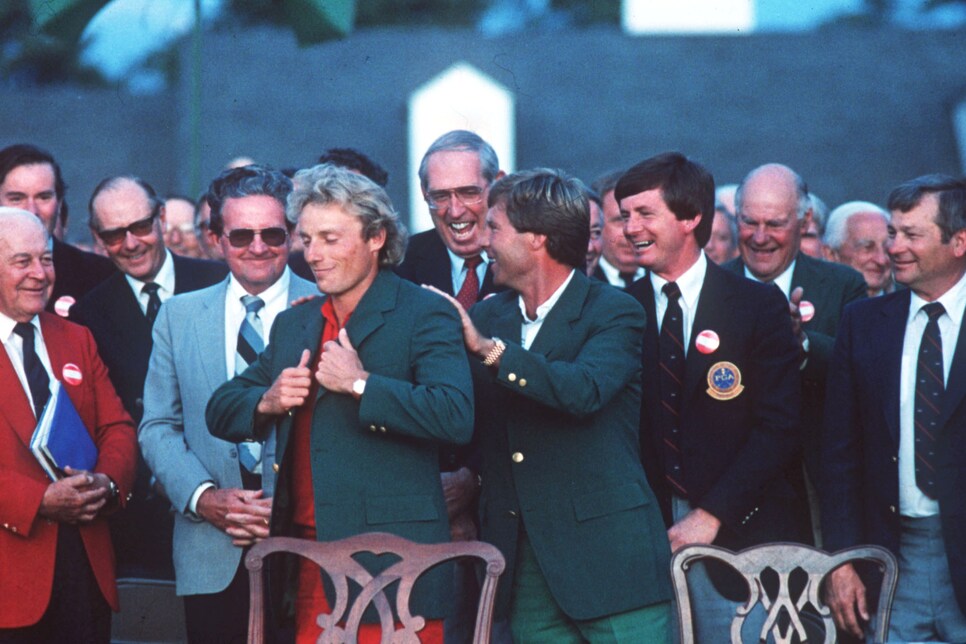 Photo By: ASSOCIATED PRESS
Photo By: ASSOCIATED PRESS
Photo By: ASSOCIATED PRESS
Photo By: ASSOCIATED PRESS
Photo By: Yun long - Imaginechina
Photo By: ASSOCIATED PRESS
Bernhard Langer
The German was the first golfer to hold the top spot when the Official World Golf Ranking debuted on April 6, 1986. The 1985 Masters champ was on ranked No. 1 for three weeks before being replaced by Seve Ballesteros.
Photo By: ASSOCIATED PRESS
Ian Woosnam
Woosnam became World No. 1 and then won the Masters, the lone major title of his career, the following week. He held the top spot for just under a year until Fred Couples overtook him in March of 1992.
Photo By: ASSOCIATED PRESS
Tom Lehman
The top spot in the OWGR changed hands seven times during a volatile 1997 season. If you blinked, you missed Lehman's reign on top. It lasted for one week in April.
Photo By: ASSOCIATED PRESS
Ernie Els
A four-time (and counting) major champion, Els rising to No. 1 shouldn't surprise. What might, though, is that he held the top spot for a total of just nine weeks -- despite being golf's top player on three separate occasions.
Photo By: ASSOCIATED PRESS
Lee Westwood
Tiger Woods' record reign as World No. 1 (281 consecutive weeks) came to an end on Halloween in 2010. Woods didn't seem to upset about it when he posed with golf's new No. 1 in Shanghai the following week. Westwood wound up being No. 1 for two stints that lasted a total of 22 weeks.
Photo By: Yun long - Imaginechina
Martin Kaymer
If you don't remember the German's short reign on top, you probably remember this "buff" he wore during the 2011 WGC Match Play. Kaymer lost to Luke Donald in the final, but he became No. 1 in the process. He only lasted for eight weeks before falling into a long slump that he finally came out of in 2014 with wins at the Players and U.S. Open.
Photo By: AP
Luke Donald
Donald's victory over Kaymer at the Match Play propelled him to a career season in which he took over the top spot in May and went on to win the PGA Tour's Player of the Year Award. It was the first of four stints at No. 1 for the Englishman, who spent a total of 56 weeks there.
Photo By: ASSOCIATED PRESS