7 Lessons From A Golf Marathon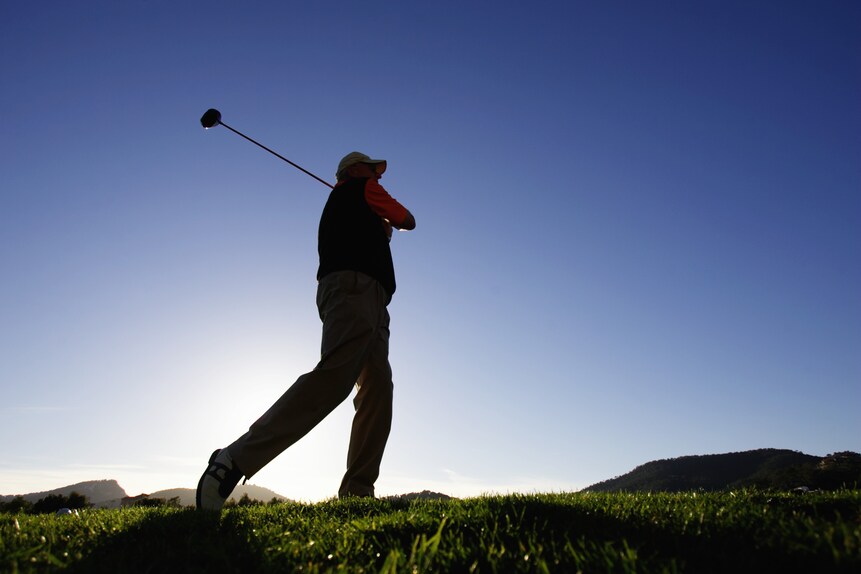 Getty Images
So that's what they mean by swinging easy!
When you make it a point to "save yourself" for all those shots and swing at a 3/4 effort to avoid serious injury, your ball-striking improves. Shots are more solid, and longer. I know, I know, you've heard this before. But knowing it and experiencing it are two different things. I don't know one amateur golfer who swings within himself like this. (OK, maybe my friend Friedman, but he went to Harvard.) Most of us flail as hard as we can. Before the marathon when I thought I was swinging easy I was only thinking easy but swinging hard. When I said, "OK, I'll just bunt it," it worked!
Photo By: Getty Images
Getty Images/Caiaimage
Putt it. Now.
Most people waste a lifetime on the green. None of the eight golfers who played in this thing marked their golf ball after reaching the green. Most never removed the flagstick. One guy made 19 birdies that way. Evidence enough that marking, cleaning, and lining up the logo of your golf ball is nearly pointless. If you just enjoy the ritual, fine, but don't get more involved in your routine than you are in the target. Removing the pin, well, that's a rule—but one we could do without. I'm just saying.
Photo By: Getty Images/Caiaimage
Getty Images
Sweet amnesia.
When you hit some 660 shots over the course of 11 hours, as we did, you don't fall in love with any of them. You also don't despair over any of them. Normally, I develop an extended relationship with shots. I talk to them. I introduce them to other people. I'm grateful for them or resentful of them. When there's no time for such bonding, they're simply shots. Very freeing. And I think they treat you better, too.
Photo By: Getty Images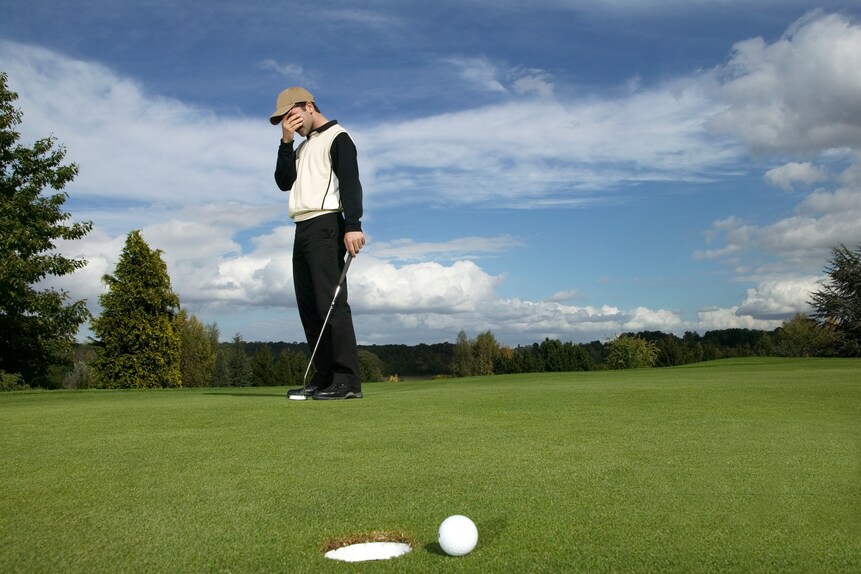 Getty Images
It all evens out.
You know how people say, just when you're ball hits a rock and kicks sideways into a water hazard, "The breaks tend to even out?" Well, over the course of this many shots, breaks do even out. Wind gusts help and hurt. Bounces go into bunkers and around them. Putts drop when they shouldn't and don't when they should. No one's out to get you.
Photo By: Getty Images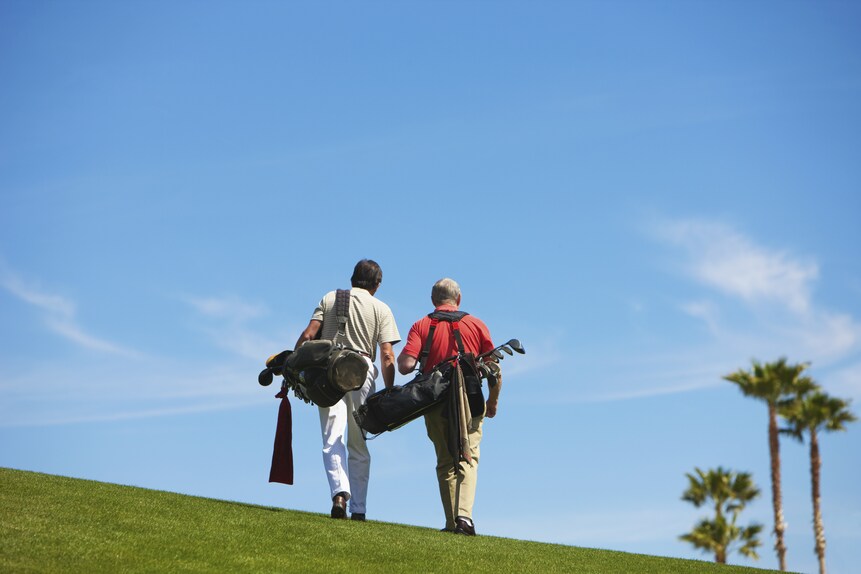 Getty Images
Don't rush.
Counterintuitive here, but hurrying through a golf marathon doesn't work. It just creates more shots. If you play at a brisk, un-frantic pace (from 2:15 to 3:15 for 18 holes that day, depending on course traffic) you'll find a productive rhythm. Rushing around, hitting shots or putts before you've even considered what you're doing….doesn't work. But neither does distracting yourself with unnecessary analysis that makes your target a second thought. Think of a hockey player lining up a slap shot. Gotta get set. Also gotta get going....
Photo By: Getty Images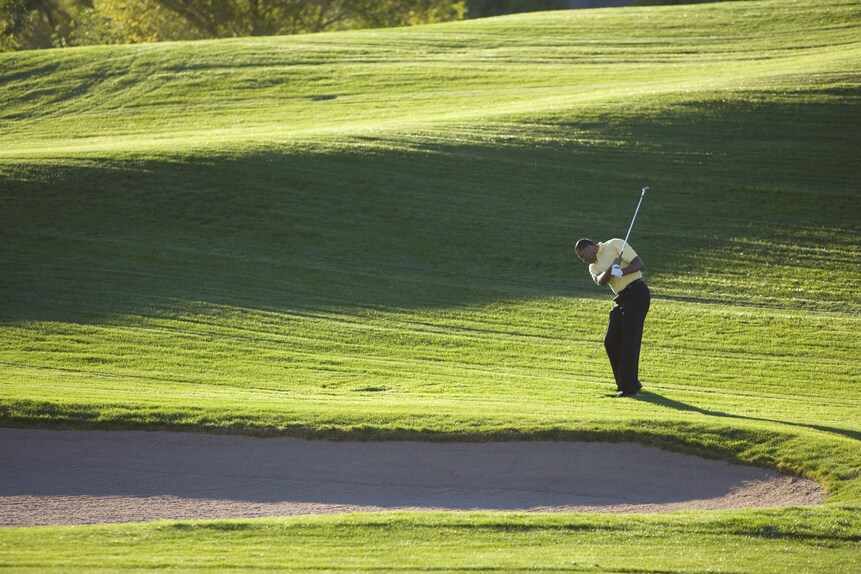 Getty Images
Avoid bunkers!
The tour pros may aim for them, but chops like us should remember that they are shot- and time-consuming monsters. There's finding a rake, pretending it's on a tee or in the middle of a dollar bill or whatever your pro said, raking, cleaning off your cleats….Ugh. Bunkers are like confessionals. Too much to think about. Penance included. Keep away!!
Photo By: Getty Images

Getty Images/Caiaimage
Enjoy the walk.
You kind of have to take a cart in this type of event, which made the walking—between cart and fairway, on the fairway, or from green to cart, all the sweeter. It was time to take a breath, smell the cut grass, look forward to the next easy swing. It made it fun. Think of that.
Photo By: Getty Images/Caiaimage