1 / 1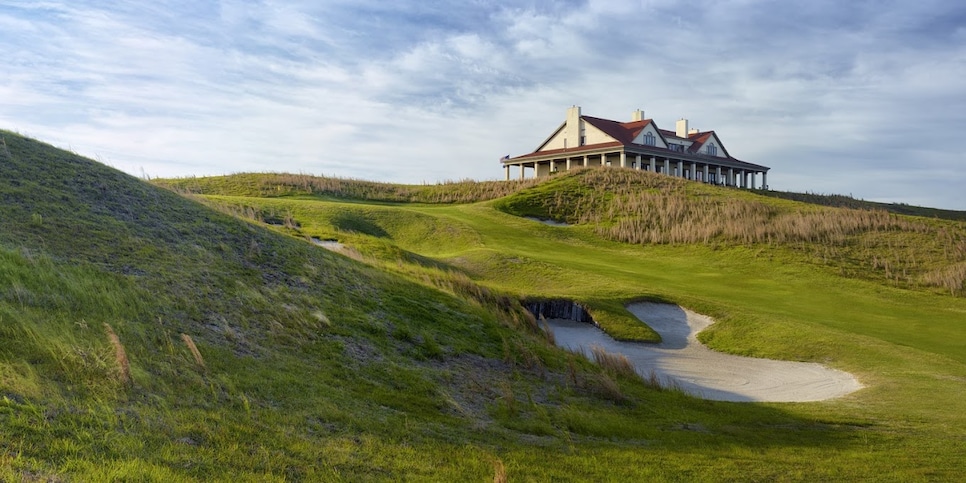 Overview
You'd never know the Bulls Bay site was agricultural land indistinguishable from everything else for miles around. Strantz completely transformed the terrain of this property north of Charleston by excavating earth and creating a ridge on one side of the course. With the clubhouse sitting atop, it's the focal point of the course and provides elevation changes uncommon for the lowcountry with several holes playing into and off of the high ground. The lower holes are just as enticing with a mix of long and short par 4s, four lovely and diverse par 3s, two boomerang par 5s and a stretch of holes that border Capers Creek and the Intracoastal Waterway.
Awards
Best in State: Ranked 25th, 2023-'24. Ranked 26th, 2021-'22.
2023-'24 ranking: 25th.
Panelists
Ratings from our panel of 1,900 course-ranking panelists
100 GREATEST/BEST IN STATE SCORES
Reviews
1 / 3
Review
"If you appreciate Mike Stranz designs this is a must. He took a very flat piece of property and transformed it into a very unique low country design that features large elevation changes from tee to green. He created a hill to place the clubhouse on that is so high up that you can almost see it from every hole on the course. Most approach shots will keep you guessing on what club to hit due to the elevation changes and wind direction due to the location from the bay."
Read More
2022
2 / 3
Review
"Overall a fun experience but the course is repetitive at parts and there are two par 5's (one on either side) that are sort of odd (90 degree turns). I think the course is more fun the more you play it but the first time you play it, you will most likely get lost."
Read More
2019
3 / 3
Review
"I really enjoyed the way the golf ball moved around the course. Have to hit a variety of shots. Different angles will set up these different shots needed. Has a boys club feel to it and very fun. The 9th and 18th holes are very similar because you have to get back to the top of the hill where the clubhouse sits, but otherwise the holes are unique."
Read More
2018
Readers
Collection of reviews from our readers
There are no reader ratings yet
Reviews
There are no readers reviews yet. Be the first to write a review.