Pine Needles Lodge & Golf Club
Southern Pines, NC • Public
1 / 2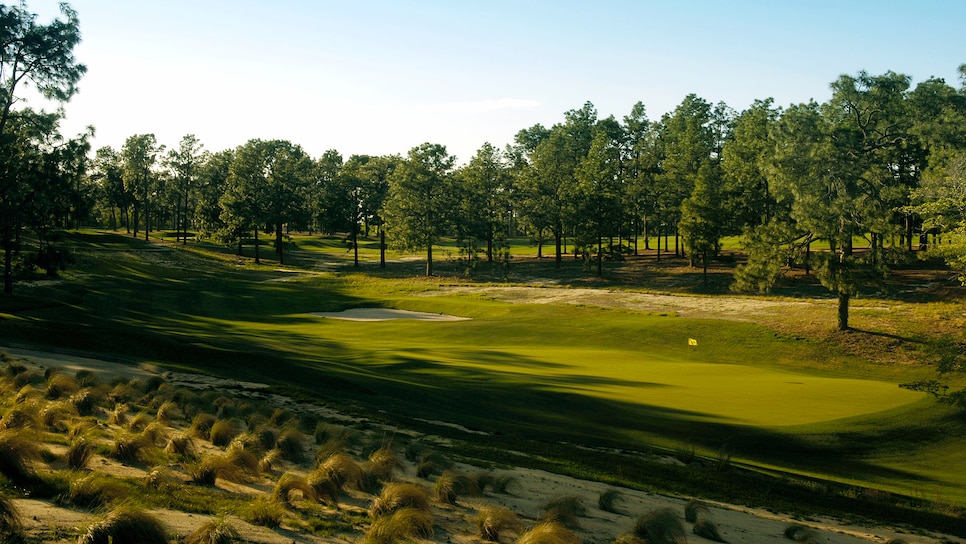 2 / 2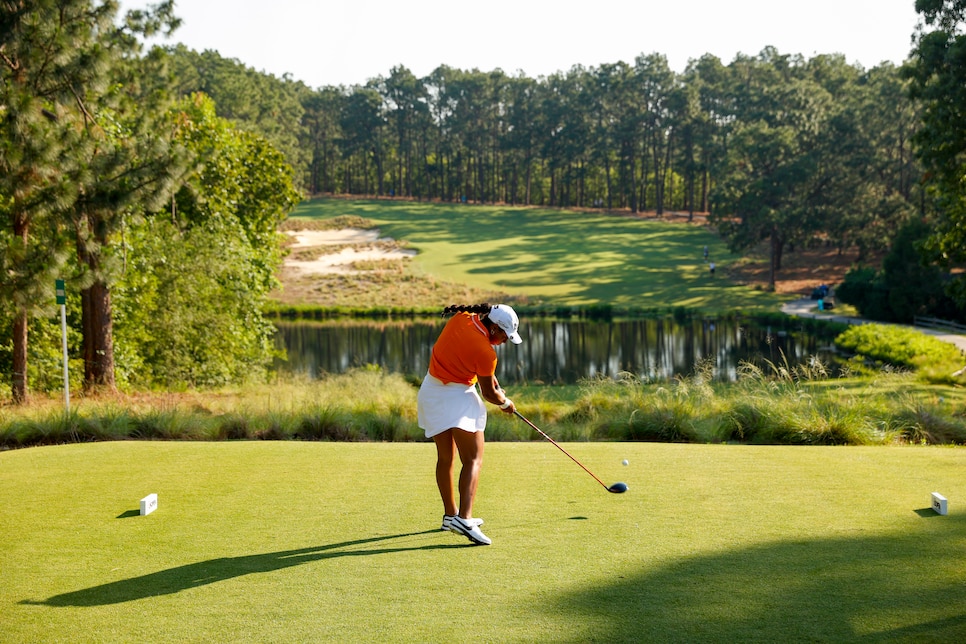 Overview
Pine Needles used to lurk quietly in the Pinehurst background before the USGA chose to put it in their regular women's championship rotation. It got another big boost in 2017 after Kyle Franz reworked portions of the course, putting the Pinehurst touch on the borders, cross hazards and bunkers. Though it lacks the intimacy and connectivity of its sister course, Mid Pines, with the holes wandering far afield due to a being part of a 1920s residential development, it's grown into a big, championship worthy course (most recently hosting the 2019 Senior Women's Open and 2022 U.S. Women's Open) with arguably the best set of greens after No. 2.
About
Designer
Donald J. Ross, ASGCA/(R) John Fought, ASGCA
Awards
100 Greatest: The course was part of our original 200 Toughest Courses list in 1966.
Second 100 Greatest: Ranked from 2013-2014.
Highest Ranking: 173rd, 2013-2014.
100 Greatest Public: Ranked from 2003-2004 & since 2007.
Highest ranking: 43rd, 2007-2008.
Previouus ranking: 73rd.
2023-'24 ranking: No. 63.
Best in State: Ranked Top 20 in North Carolina from 2011-2016 & since 2021; Top 25 from 2017-2020.
Current Ranking: 20th.
Panelists
Ratings from our panel of 1,900 course-ranking panelists
100 GREATEST/BEST IN STATE SCORES
Reviews
1 / 9
Review
"I feel similarly about this course as I do about Mid-Pines. I think I prefer Mid-Pines as all the holes come together in meeting areas. Pine Needles meanders out around the neighborhoods in a single track. There are a few spots where holes mingle. I would love to play this course often and get to learn it. One time is just not enough. I think this is the kind of course that grows on you the more you play it. It is not easy the first time as you really need to know what type of shots to hit into the hills to avoid running into the pines and waste areas which are very difficult to recover from."
Read More
2022
2 / 9
Review
"A classic sandhills Donald Ross, Pine Needles along with its sister courses Southern Pines and Mid-Pines provide some wonderful public golf. Pine Needles is my favorite of the three and has hosted numerous U.S. Women's Opens with another coming in 2022. The scale of this course is grand with wide corridors and tricky greens to challenge better players. I highly recommend Pine Needles."
Read More
2022
3 / 9
Review
"Great Donald Ross golf course. Layout and conditions are great."
Read More
2022
4 / 9
Review
"Demanding Donald Ross greens in the North Carolina Pine Hills region. Only the well-struck iron to the proper portion of the green will stay on the green. Natural waste areas dictate line of play."
Read More
2021
5 / 9
Review
"The Kyle Franz restoration changes have made the course even better. A must-play during any visit to Pinehurst."
Read More
2019
6 / 9
Review
"Old-school sandhills resort - has a bit of a summer camp feel to it. The course runs through and over the rolling sandhill terrain. A lot of very attractive holes looking out from the tees."
Read More
2018
7 / 9
Review
"Short but scenic layout with lots of history. Great atmosphere and great service."
Read More
2018
8 / 9
Review
"Fantastic layout. Very playable. Donald Ross design. Practice facility, lodge and service all fantastic."
Read More
2018
9 / 9
Review
"Similar to Mid Pines with accepting fairways and tough greens to hit and hold. Great track!"
Read More
2018
Readers
Collection of reviews from our readers
There are no reader ratings yet
Reviews
There are no readers reviews yet. Be the first to write a review.