Best in State
The best golf courses in Missouri
Missouri's ranking has traditionally been dominated by three established courses in St. Louis: St. Louis Country Club, a 1914 C.B Macdonald design full of his panoply "ideal holes"; and Bellerive and Old Warson, two mid-century standard bearers designed by Robert Trent Jones in 1960 and 1955, respectively.
A trio of new challengers now come from the south, the Ozark Mountains to be precise, where all three of Big Cedar Lodge's 18-hole courses have made the ranking this year with the debut of the Tiger Woods-designed Payne's Valley. It joins Tom Fazio's Buffalo Ridge and Bill Coore and Ben Crenshaw's Ozarks National.
Below you'll find our 2023-'24 ranking of the Best Golf Courses in Missouri.
We urge you to click through to each individual course page for bonus photography, drone footage and reviews from our course panelists. Plus, you can now leave your own ratings on the courses you've played … to make your case why your favorite should be ranked higher.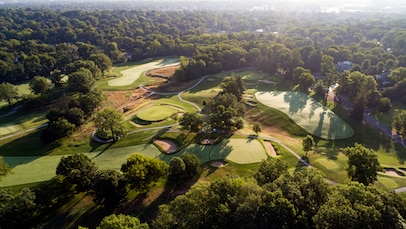 One gets the impression, playing St. Louis Country Club, that C.B. Macdonald was perplexed about how to route a course on such a tight piece of property. After all, his previous design efforts were spacious. But at St. Louis C.C., Macdonald must have felt squeezed, for he installed back-to-back par 3s at the second and third holes, placed his Redan par 3, the 16th, near the entrance road, then had players walk back to the 16th tee to play the 17th. Those quirks aside, St. Louis C.C. is a sublime, hilly museum of golf. It has so many enormous, unique landforms, it's like playing golf through a dinosaur graveyard. The short par-4 18th is Macdonald's version of the 17th at Prestwick, the Alps, and features a blind approach over a ridge into the green. If you miss a 30-incher on this punchbowl green, remember Sam Snead did, too, to lose the '47 U.S. Open.
View Course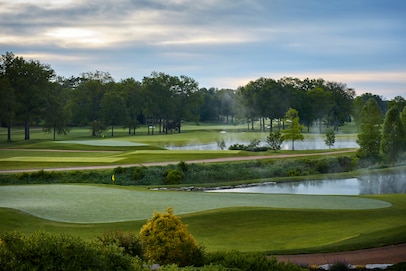 Once the darling of the USGA, which awarded this Robert Trent Jones design the 1965 U.S. Open, making it the second youngest course to host an Open in the 20th Century (after Northwood in Dallas), Bellerive is now favored by the PGA of America, which successfully concluded the 2018 PGA Championship on it. The polished course that hosted the PGA is a far cry from the immature one of 1965. Hardwoods along holes now have 50 years worth of growth, fairways are now Zoysia and architect Rees Jones has replaced his father's bunkering with that of his own style, positioned farther off the tees to challenge big hitters. Rees also filled in a pond in front of the 17th green and added chipping areas next to several putting surfaces.
View Course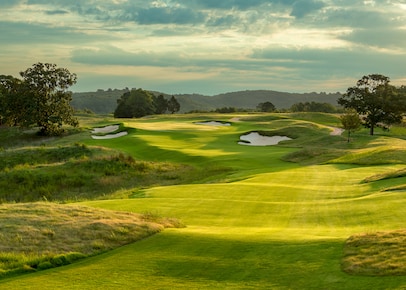 The Ozarks of southern Missouri are not tall, but their ridge-and-valley topography provide a sense of heightened elevation. Ozarks National at Big Cedar Lodge takes advantage of the illusion with holes that run out along ridgetops and onto elongated fingers of land that fall off into wooded ravines. Formerly the site of a different, much narrower golf course, Coore & Crenshaw found ways to widen out many of the same spaces and added new holes on previously unused parts of the property. Though not as broad as is customary for the designers, the cant of the holes and the engaging fairway bunkering put a premium on shaping shots and hitting the correct line off the tee.
View Course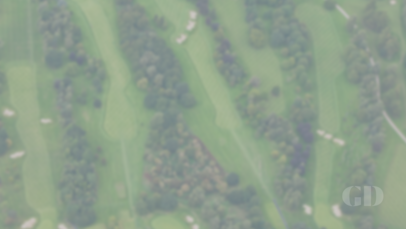 From Golf Digest Architecture Editor emeritus Ron Whitten:
 
Since I've been critical of some P.B. Dye designs in my reviews, I figure it's only proper to mention one of P.B.'s designs that I really like. It's Boone Valley Golf Club west of St. Louis, a half mile from a state historical monument marking the spot where Daniel Boone resided during much of his adult life.
 
I like Boone Valley because it feels like it could have been designed by P.B.'s father, the great Pete Dye. Which makes me a hypocrite, I admit, because my criticism of P.B.'s work has always been that he seemed to be trying too hard to outdo his father's architecture, which usually resulted in outrageous or even unplayable holes. But there's none of that at Boone Valley. OK, the 18th green is an enormous 25,000 square foot thing fronted by a pond, but it works, maybe because it brings to my mind Pete's enormous 18th green at Whistling Straits. In fact, there are parts of Boone Valley that remind me of some of Pete's finest early work at The Golf Club in Ohio and Crooked Stick in Indiana.
 
At Boone Valley, P.B. Dye didn't exaggerate his father's architecture, he emulated it.


Explore our complete review here—including bonus photography and ratings from our expert panelists.
View Course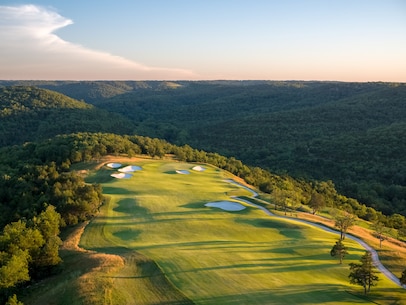 From Golf Digest Architecture Editor Derek Duncan:
It was a long time coming. That's not a reference to the three-and-a-half-years of construction and grow-in for Payne's Valley, the newest resort course at Big Cedar Lodge near Branson, Mo. Rather, it had been 14 years since public golfers began waiting to play a course designed by Tiger Woods.
Woods founded his design company, TGR Design, in 2006. But because of his schedule, the desire to be selective of the few projects he signs onto and a devastating financial crisis, only two TGR courses were been completed—the El Cardonal course at Diamante Cabo San Lucas in Mexico, and Bluejack National, a private course in Texas. Payne's Valley, which opened in 2020, presents to the largest audience to date the architectural principles he most values.
 
"My goal when starting TGR Design was to create courses that are fun and playable for golfers of all abilities," Woods told Golf Digest. "This was particularly important at Payne's Valley, my first public golf course."
 
Woods has always been at his best on the biggest stages, and Payne's Valley, named for the late Payne Stewart, who grew up in nearby Springfield, is unquestionably big. The course plays atop a broad, starburst arrangement of low bluffs in the southwest Missouri Ozarks, where ancient peaks and ridgetops have been scrubbed and worn by time. (Parts of the property were formerly nine holes of the defunct Murder Rock golf course; the other nine became parts of Ozarks National, Golf Digest's Best New Public Course in 2019.)
 
Explore our complete review here—including bonus photography and ratings from our expert panelists.
View Course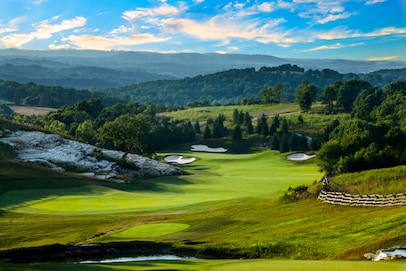 View Course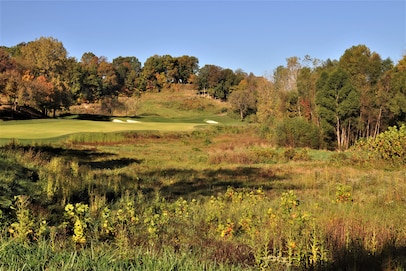 View Course