1 / 7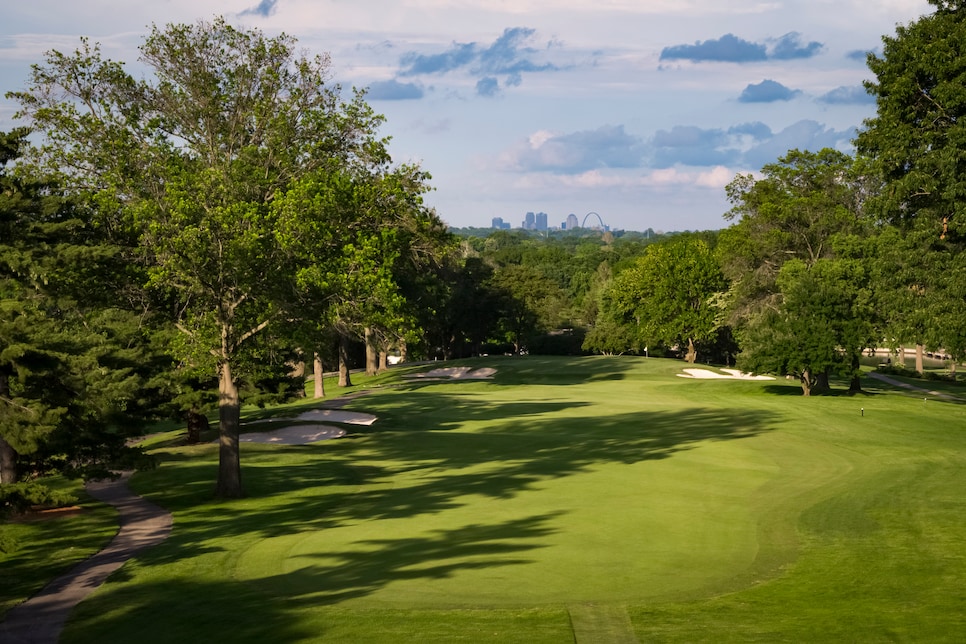 2 / 7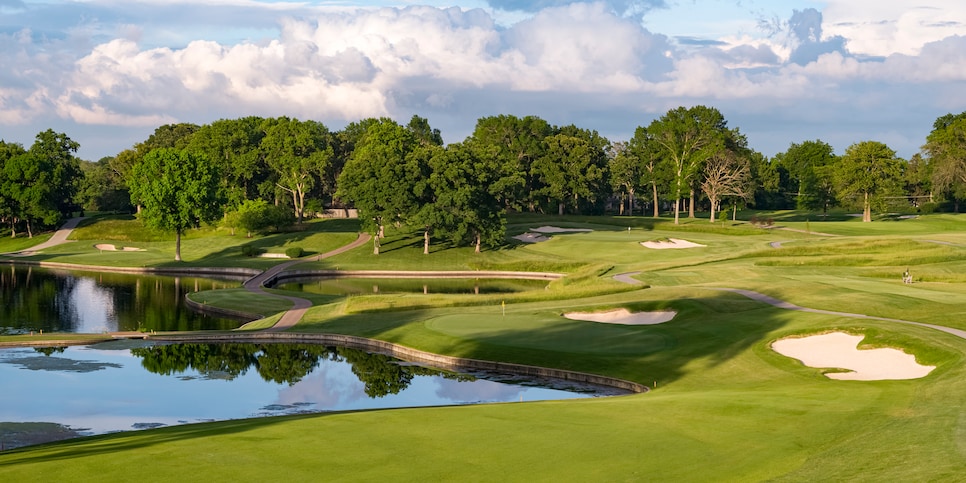 3 / 7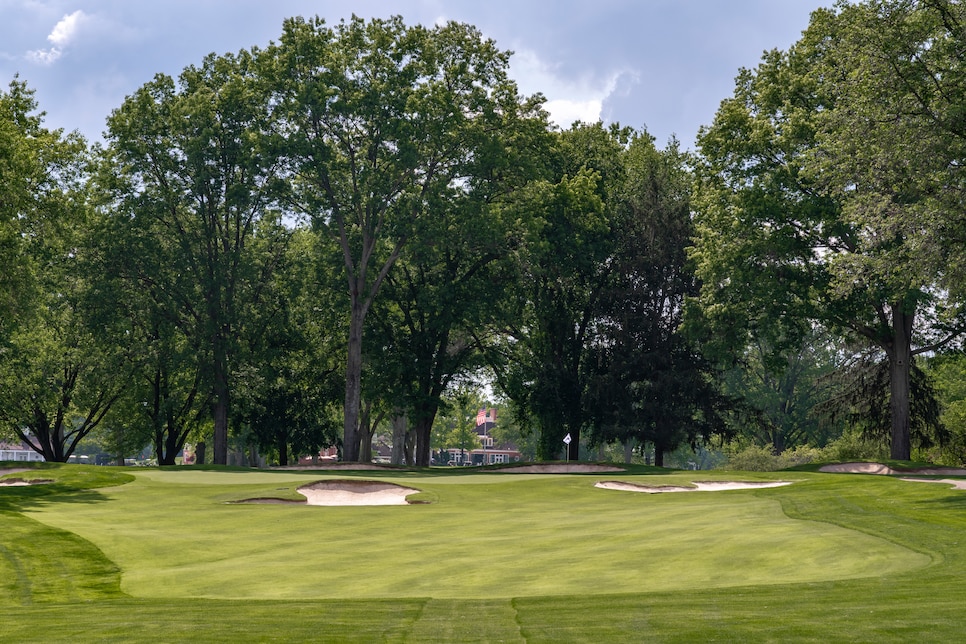 4 / 7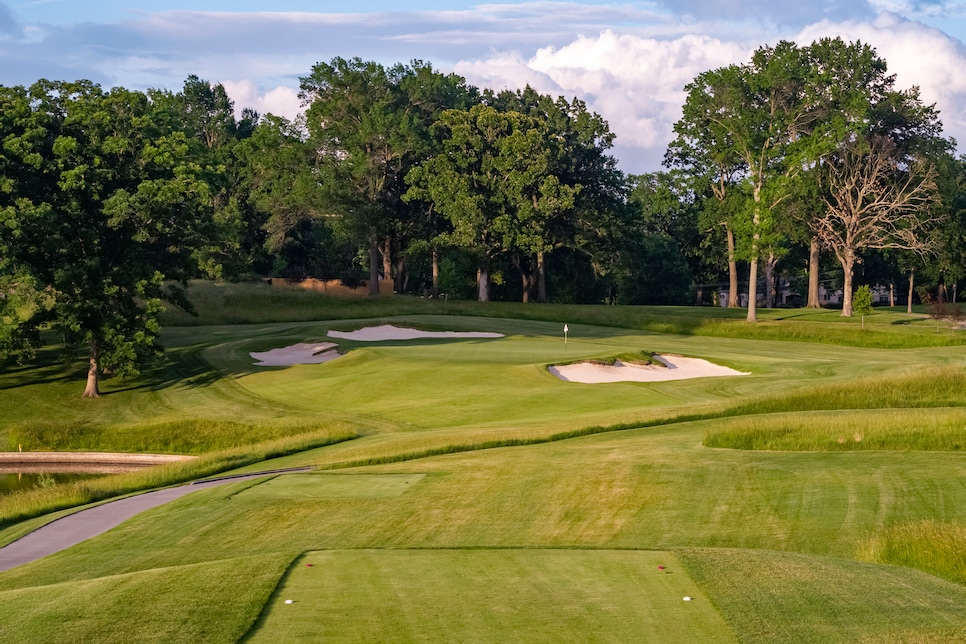 5 / 7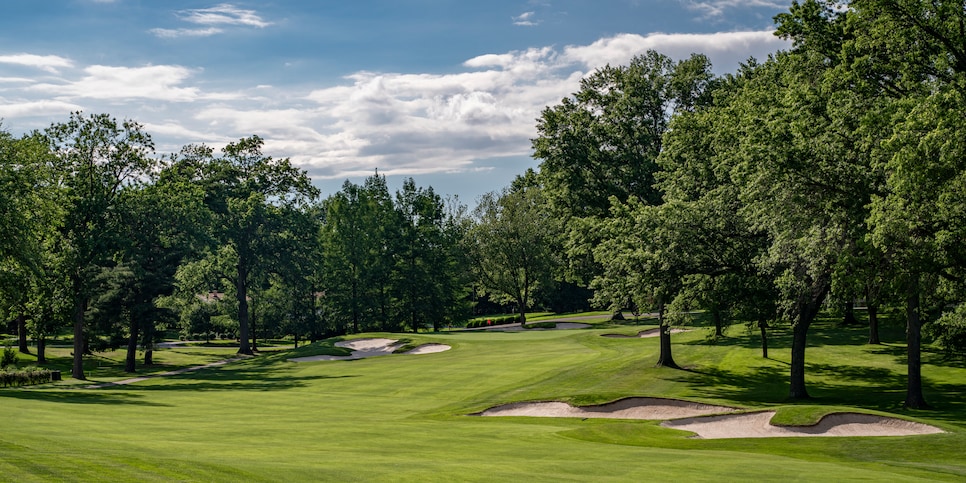 6 / 7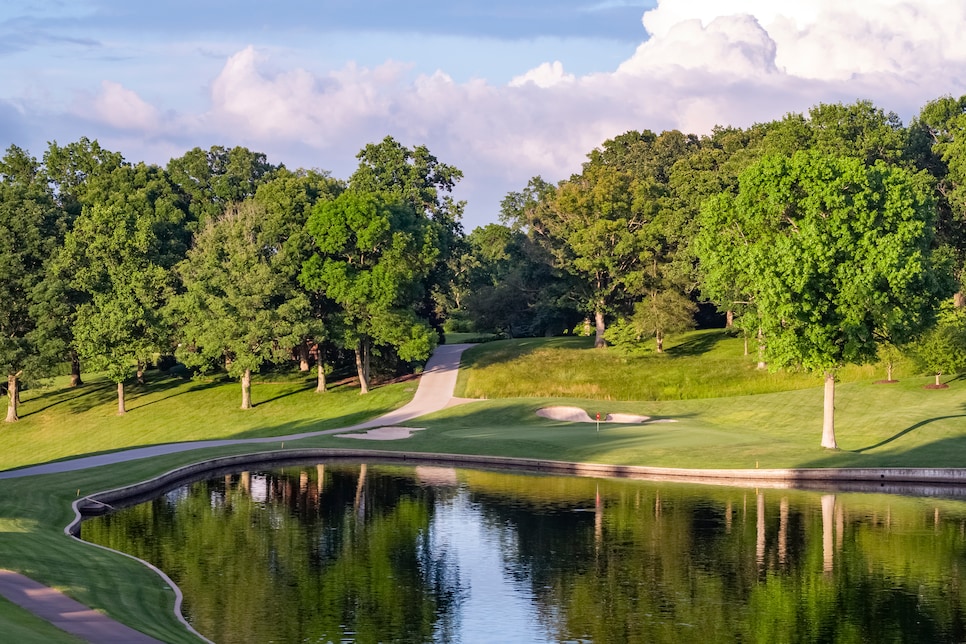 7 / 7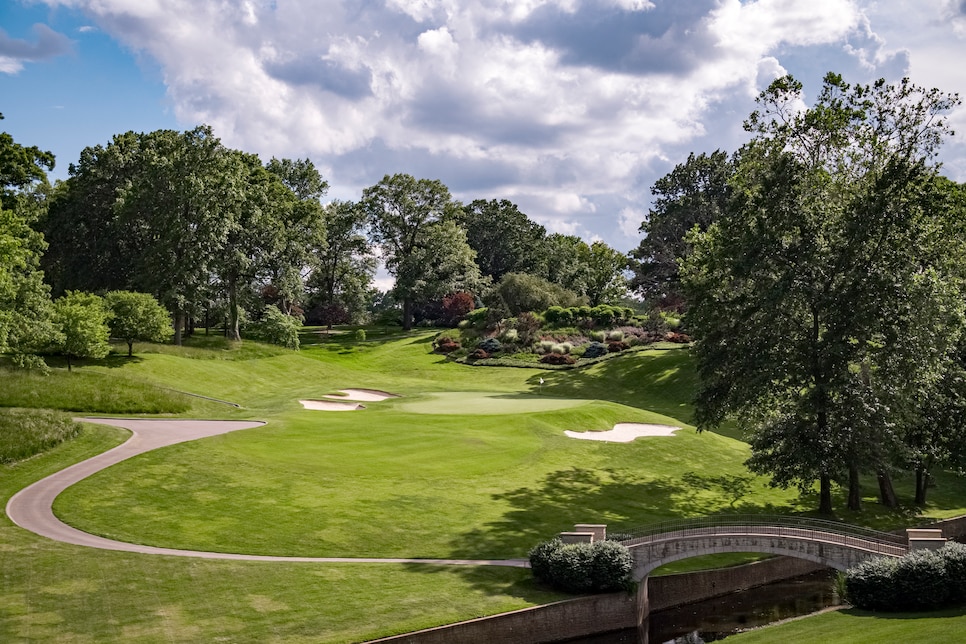 Overview
Old Warson was a staple on the America's 100 Greatest Courses ranking from the late 1960s through much of the 1990s. The 1954 Robert Trent Jones design in St. Louis was among the first wave of significant post-World War II modern designs, an open countryside course with broad fairways that floated into elevated greens, many protected in the front by Jones' freeform bunkers. Today, as age and the suburbs have ingested it, it's evolved into a treelined parkland design, its fairways much skinnier, its once robust putting contours conceded to current green speeds. The routing remains a strong point with the first nine playing off a ridge that runs through the eastern side of the course and the second nine circling a chain of lakes highlighted by the 12th, one of RTJ's great par 5s with a creek that crosses the fairway then doubles back in front of the green.
About
Designer
Robert Trent Jones, ASGCA
Awards
100 Greatest: Ranked from 1969-'92, 1995-'98 and 2003-'04. The course was also ranked on the inaugural America's 200 Toughest Courses list from 1966-'68. Highest ranking: No. 77, 1989-'92.
Best in State: Ranked inside the top five, 1977-2016. Ranked sixth, 2017-'18, 2021-'22. Ranked seventh, 2019-'22.
Panelists
Ratings from our panel of 1,900 course-ranking panelists
100 GREATEST/BEST IN STATE SCORES
Reviews
1 / 2
Review
"Despite both being Robert Trent Jones, Sr. designs, Old Warson has a very different feel from Bellerive. OWCC is on a much smaller property with less length and more precision required."
Read More
2021
2 / 2
Review
"This is as good as it gets IMO. Wonderful routing and great condition. Might be hard to get on, but if you can pull it off, it's an experience you won't soon forget."
Read More
2018
Readers
Collection of reviews from our readers
There are no reader ratings yet
Reviews
There are no readers reviews yet. Be the first to write a review.