Saint Louis, MO • Private
1 / 5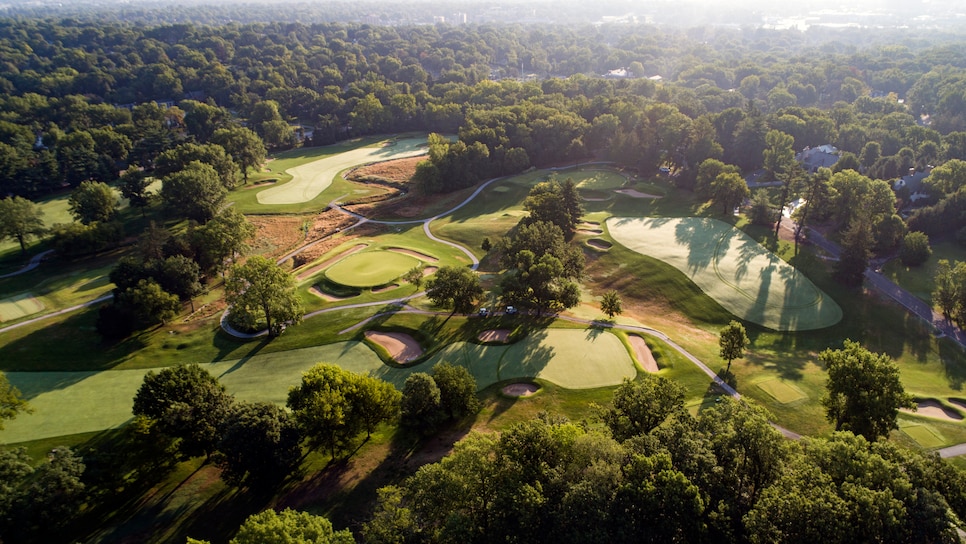 2 / 5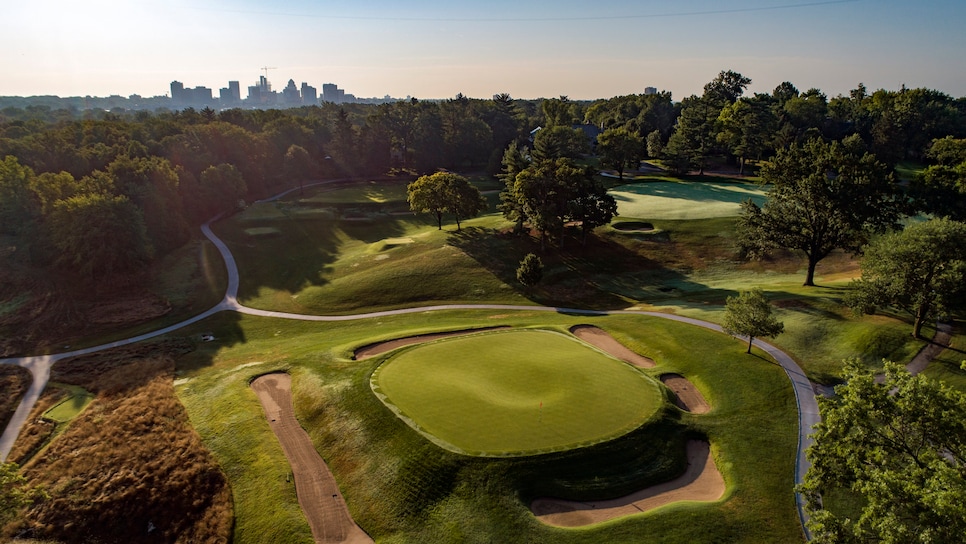 Andy Johnson/The Fried Egg
3 / 5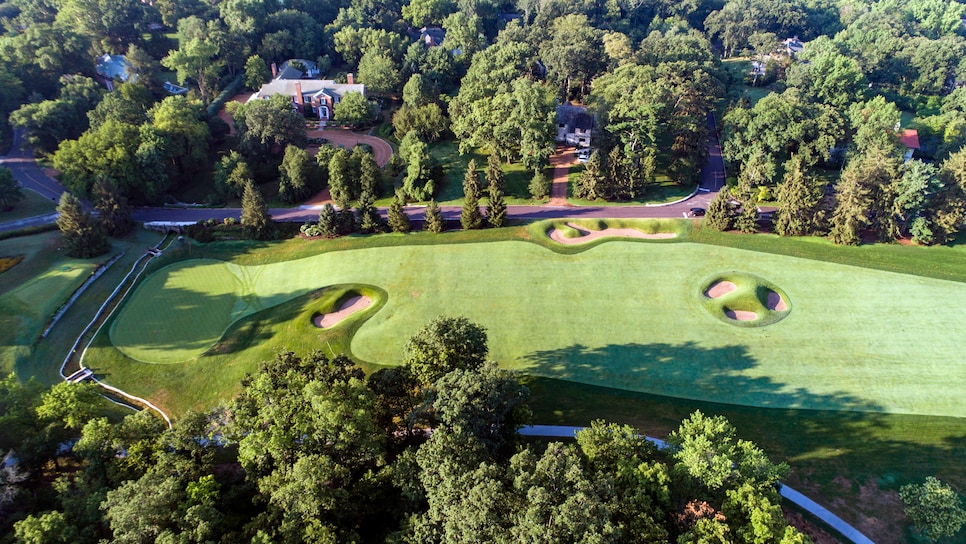 Andy Johnson/The Fried Egg
4 / 5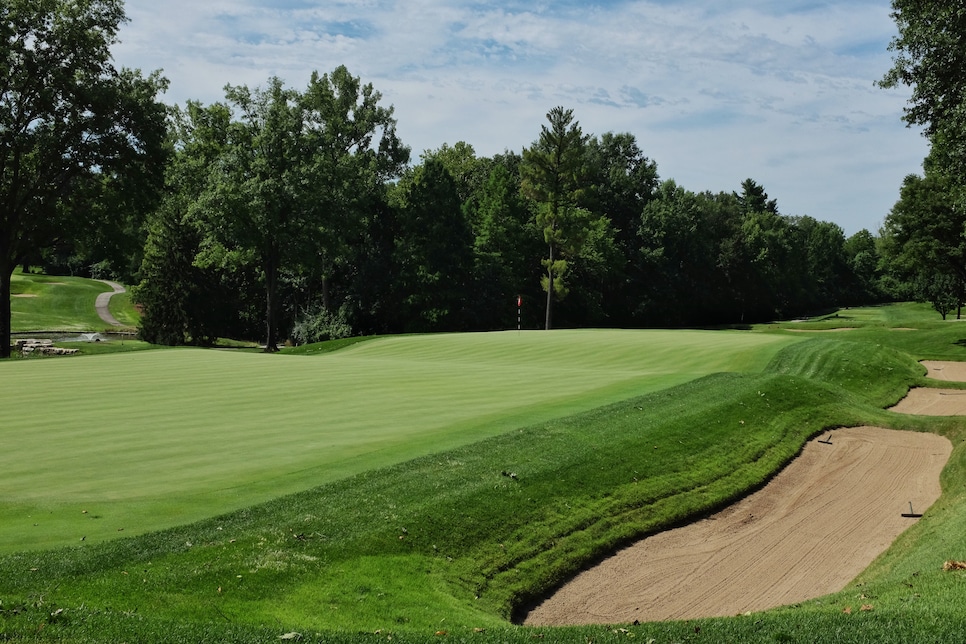 5 / 5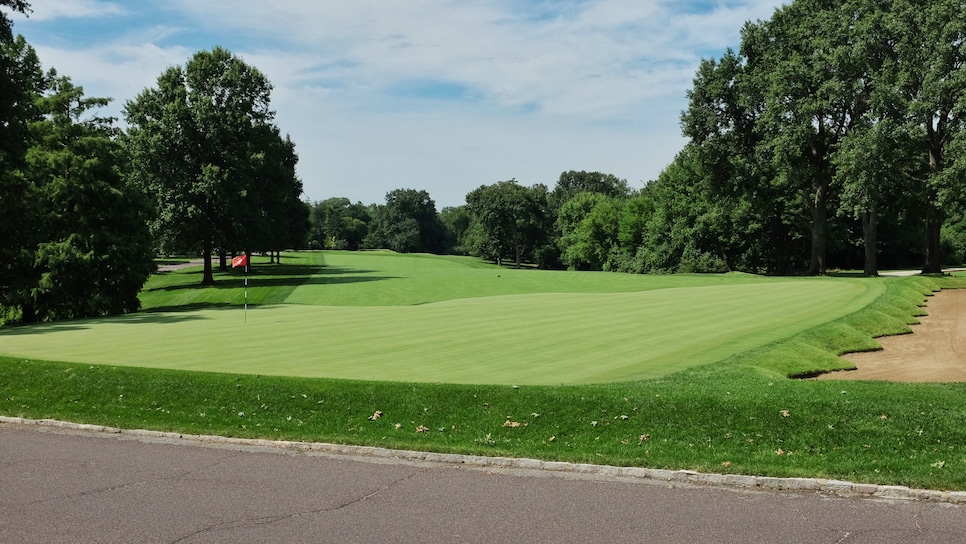 Overview
One gets the impression, playing St. Louis Country Club, that C.B. Macdonald was perplexed about how to route a course on such a tight piece of property. After all, his previous design efforts were spacious. But at St. Louis C.C., Macdonald must have felt squeezed, for he installed back-to-back par 3s at the second and third holes, placed his Redan par 3, the 16th, near the entrance road, then had players walk back to the 16th tee to play the 17th. Those quirks aside, St. Louis C.C. is a sublime, hilly museum of golf. It has so many enormous, unique landforms, it's like playing golf through a dinosaur graveyard. The short par-4 18th is Macdonald's version of the 17th at Prestwick, the Alps, and features a blind approach over a ridge into the green. If you miss a 30-incher on this punchbowl green, remember Sam Snead did, too, to lose the '47 U.S. Open.
About
Designer
Charles B. Mac Donald
Awards
Second 100 Greatest: Ranked since 2019.
Highest ranking: 128th, 2023-'24.
Best in State: Ranked first, 2021-'24. Ranked second, 2019-'20. Ranked third, 2015-'18. Ranked fourth, 2013-'14. Ranked inside the top five, 1977-'85, 1999-2003. Ranked inside the top 10, 1997, 2005-'12.
Panelists
Ratings from our panel of 1,900 course-ranking panelists
100 GREATEST/BEST IN STATE SCORES
Reviews
1 / 5
Review
"Great MacDonald/Raynor course with fun versions of the templates. Tough invite, but play if you get the chance!"
Read More
2021
2 / 5
Review
"A 1914 Charles Blair Macdonald classic that will still test the modern player and equipment. The course requires strategic thinking and prioritizes precision over brawn. Beautiful property with plenty of undulations and in terrific condition. Jump at the chance to play it if invited."
Read More
2021
3 / 5
Review
"Wonderful C.B Macdonald design laid out around the polo field. I was surprised at the rolling topography of the course and how the template holes were incorporated throughout."
Read More
2020
4 / 5
Review
"The routing, design variety and green complexes are fantastic. Elevation changes throughout the course feels like a roller coaster on turf. Biarritz, redan and punchbowl greens. The only level lies are tee boxes. Historic area golf club with rich golf history. Rare to have MacDonald and Raynor collaborate on the layout."
Read More
2020
5 / 5
Review
"C.B. McDonald, 1913. Do I need to say anything more? Practice area is a polo field! Has all the bells and whistles: Redan green, punch bowl green, Biarritz green. What I'd give to play it every day!"
Read More
2018
Readers
Collection of reviews from our readers
There are no reader ratings yet
Reviews
There are no readers reviews yet. Be the first to write a review.