Castle Rock, CO • Private
1 / 5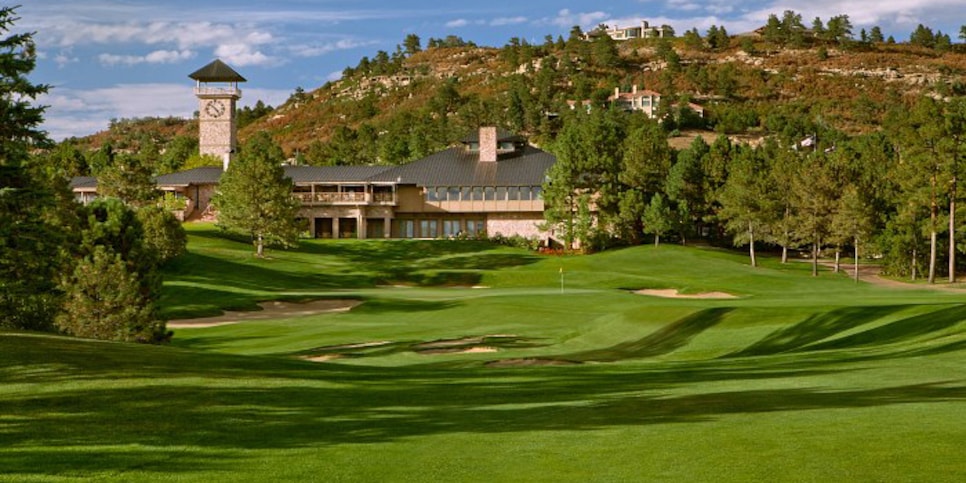 2 / 5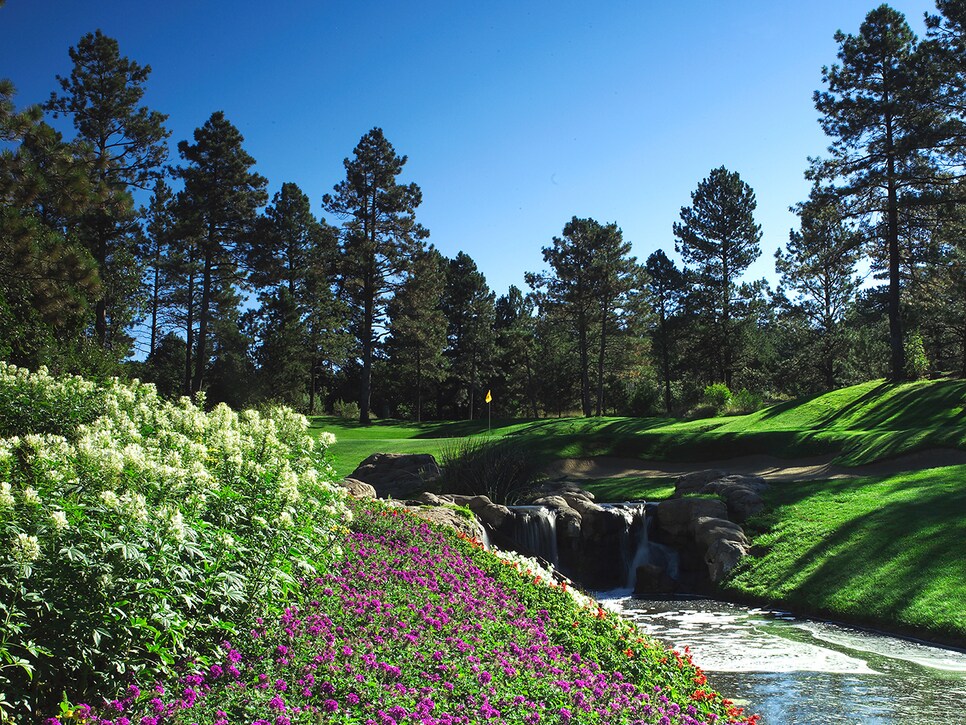 Courtesy of Castle Pines GC
3 / 5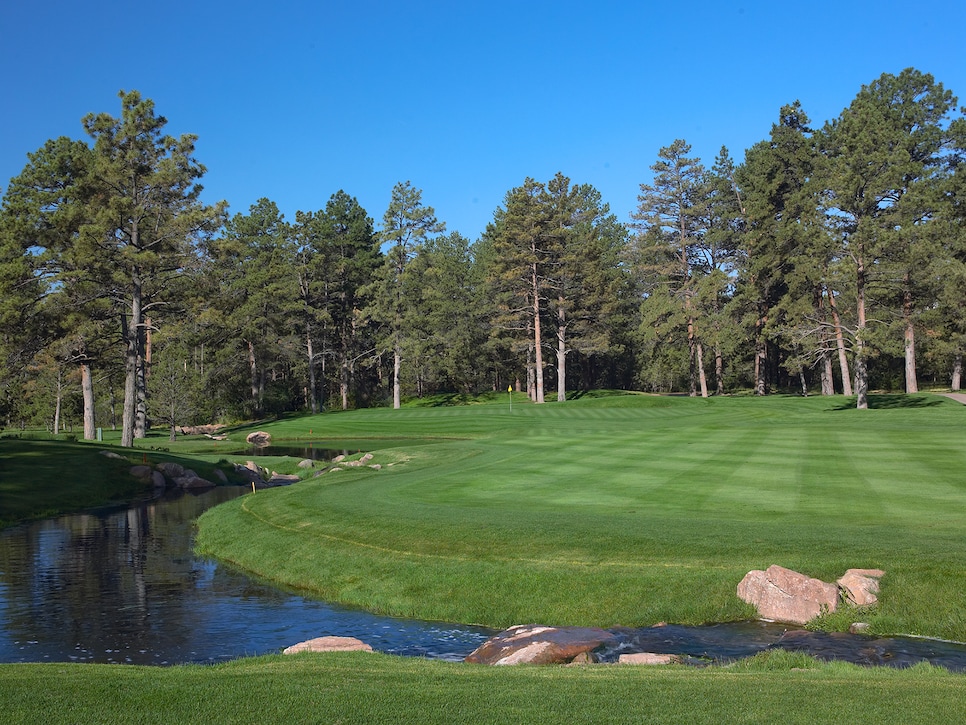 Courtesy of Castle Pines GC
4 / 5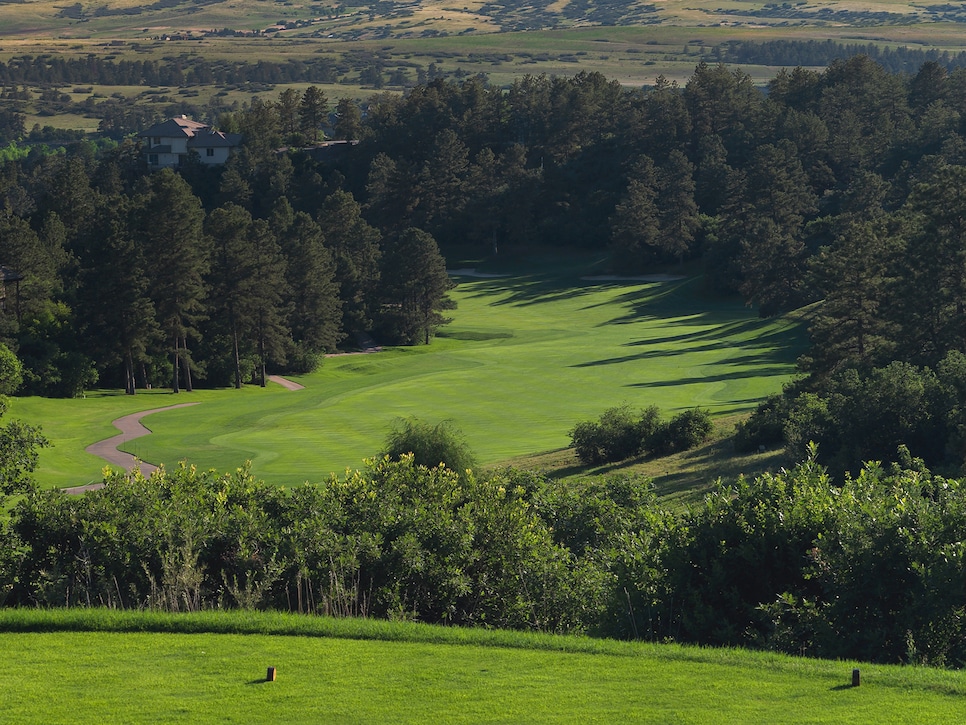 Courtesy of Castle Pines GC
5 / 5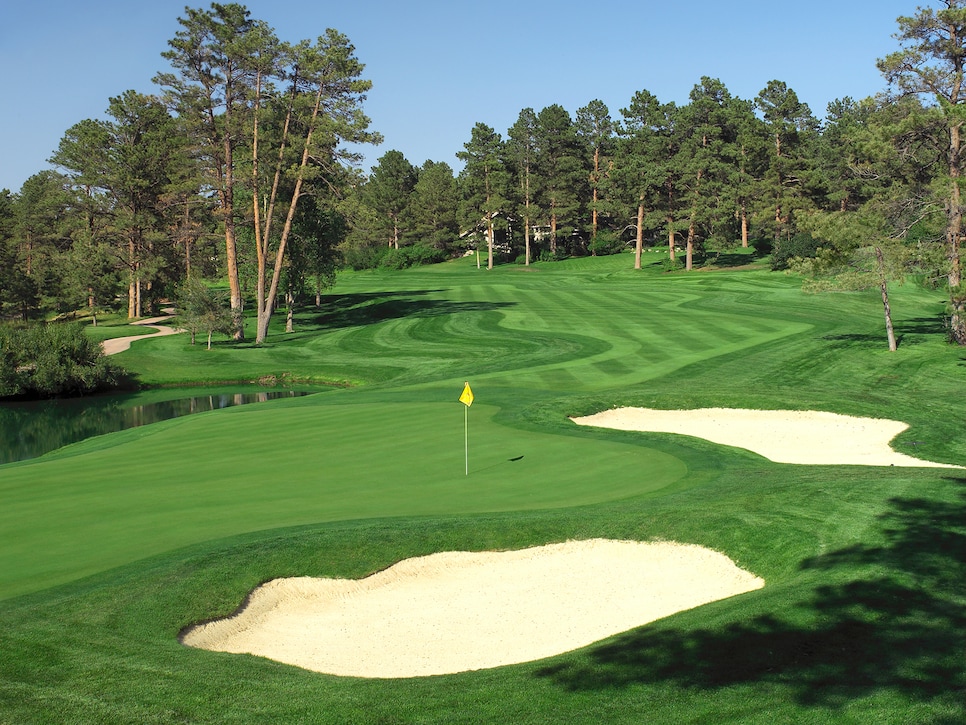 Courtesy of Castle Pines GC
Overview
When Golf Digest began its annual Best New Course awards in 1983, the review panel selected Castle Pines as the Private Course winner, but Bill Davis, co-founder of Golf Digest and founding father of all its course rankings, didn't care for the course and vetoed its inclusion. So no private course was honored that year. Davis soon recognized his error, and in 1987—its first year of eligibility—Castle Pines joined America's 100 Greatest and has remained there ever since. Club founder Jack Vickers, a Midwest oilman, had urged architect Jack Nicklaus to produce a mountain-venue design worthy of a major championship. Jack did, but when a championship never resulted, Vickers established his own, The International, which for many years was the only PGA Tour event played under a unique Stableford format. It's a pity that The International is no longer on the Tour's schedule. Like Muirfield Village, the only other solo Nicklaus design in the top 50, Castle Pines has undergone a steady procession of hole alterations to keep pace with changing technology, and changing tastes.
Awards
100 Greatest: Ranked since 1987.
2023-'24 ranking: 46th.
Previous ranking: 48th.
Highest ranking: 28th, 2009-'10.
Best in State: Ranked first, 1987-'91, 2005-'18. Ranked second, 2019-'24. Ranked inside the top 5 since 1983.
Panelists
Ratings from our panel of 1,900 course-ranking panelists
100 GREATEST/BEST IN STATE SCORES
Reviews
1 / 11
Review
"With many major improvements to the course over the past few years, Castle Pines made an already world class golf course significantly better. For example, a new green complex at #8 lengthens the hole by 30+ yards, creates more shot options into the green with more room around the hole, and opens up interesting sight-lines to the contours on the side and behind the green. The new green at #16 features a diagonal ridge running front-right to back left that enhances the short game shot options on that hole. Where Castle Pines has always been great, however, has been in its size/scale, sense of place with beautiful Rocky Mountain views, pristine conditioning, and fair/challenging/interesting golf design."
Read More
2022
2 / 11
Review
"The scorecard yardage from the "International" tees reads an intimidating 7850 but the course plays more to a yardage of 7200 with the elevation adjustments. The par 5's as a whole are the standouts on this Nicklaus design. This panelist counted eight holes that had waterfalls, in most cases alongside an additional creek, pond, or landscaping feature. Although the waterfalls seemed excessive in spots they do help to drown the noise from a nearby interstate on a few holes."
Read More
2022
3 / 11
Review
"An exceptionally maintained golf course with a variety of risk reward challenges and landscape that provides a mix of uphill and downhill holes and challenge for all level of play. The playing surfaces were firm on the day played and greens firm but receptive to shots played from the fairway. The greens are contoured, smooth and true to putt. Landscaping features, including waterways and floral beds add noticeably to aesthetic appeal. High handicap players might find it less fun due to the demand for quality shots to score well."
Read More
2022
4 / 11
Review
"Castle Pines offers the golfer a feast for the eyes with virtually unmatched aesthetics and character while presenting the player with a stern challenge and great balance and variety in hole layout as well as shot options. This design is truly a memorable golf experience."
Read More
2022
5 / 11
Review
"Beautiful scenery and outstanding conditioning. A few holes have recently been redesigned by Jack Nicklaus. Milkshakes after the round are a must."
Read More
2021
6 / 11
Review
"One of Nicklaus' best. The back none is incredible, with a few good holes on the front nine. Awesome vibe at club with music on the practice tee and great milk shakes at the turn."
Read More
2018
7 / 11
Review
"First-rate from the time you get out of your car to the time you sip that famous milkshake in the locker room after your round."
Read More
2018
8 / 11
Review
"What a great club. The course is amazing and the milkshakes worth the calories."
Read More
2018
9 / 11
Review
"One of the best Nicklaus courses. Recent renovation made the course more playable."
Read More
2018
10 / 11
Review
"Great course where the International was played."
Read More
2018
11 / 11
Review
"Great course with great history. The experience begins at the as you walk through the clubhouse door being greeted by the staff. Don't leave without trying one of Ms. Terri's famous milkshakes."
Read More
2018
Readers
Collection of reviews from our readers
There are no reader ratings yet
Reviews
There are no readers reviews yet. Be the first to write a review.