Monterey Peninsula Country Club: Dunes
Pebble Beach, CA • Private
1 / 7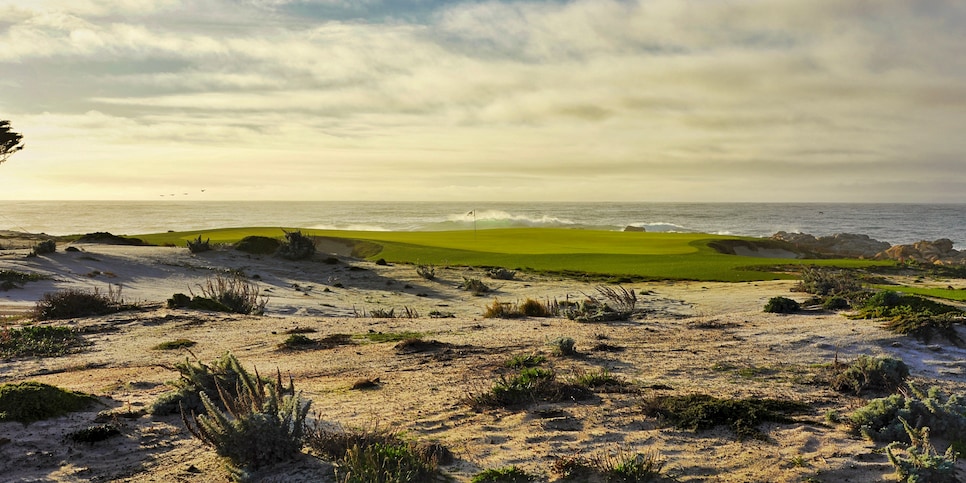 2 / 7
3 / 7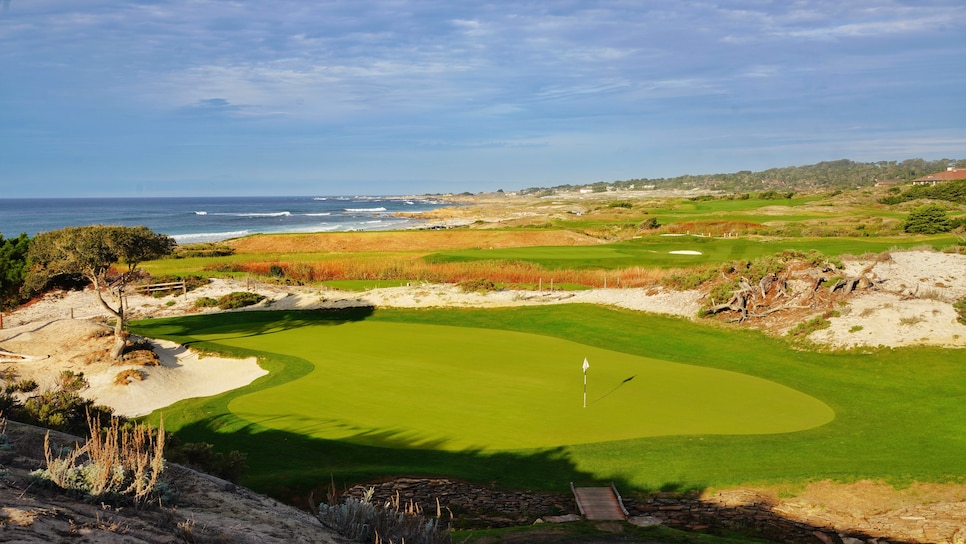 4 / 7
5 / 7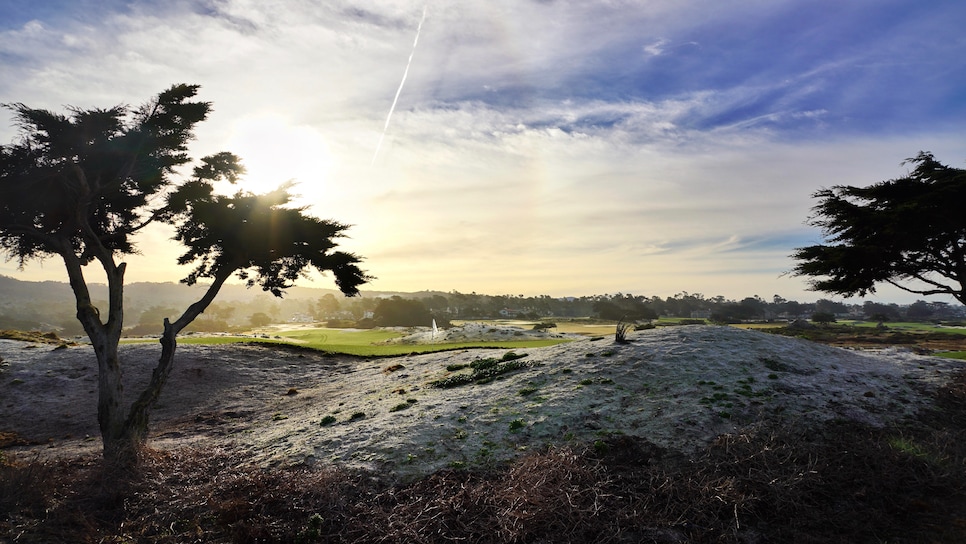 6 / 7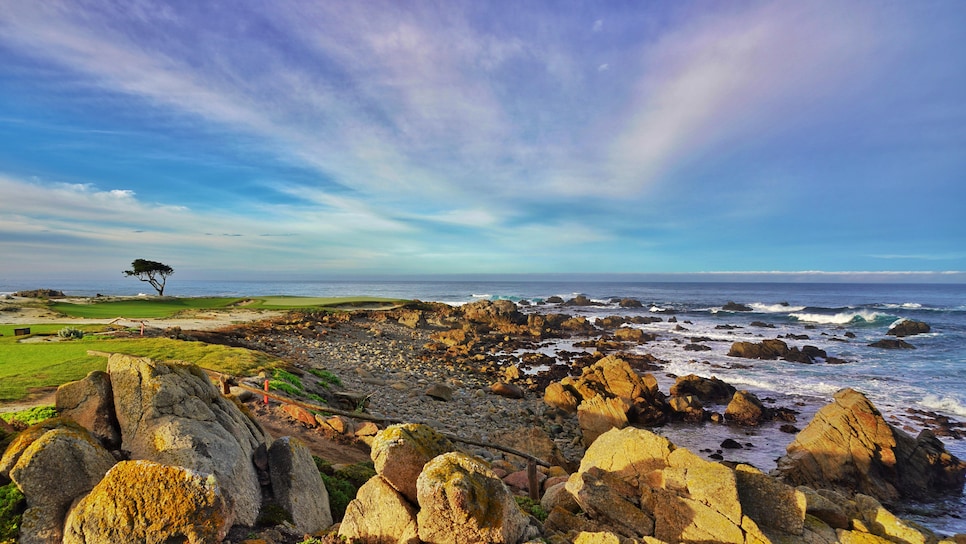 7 / 7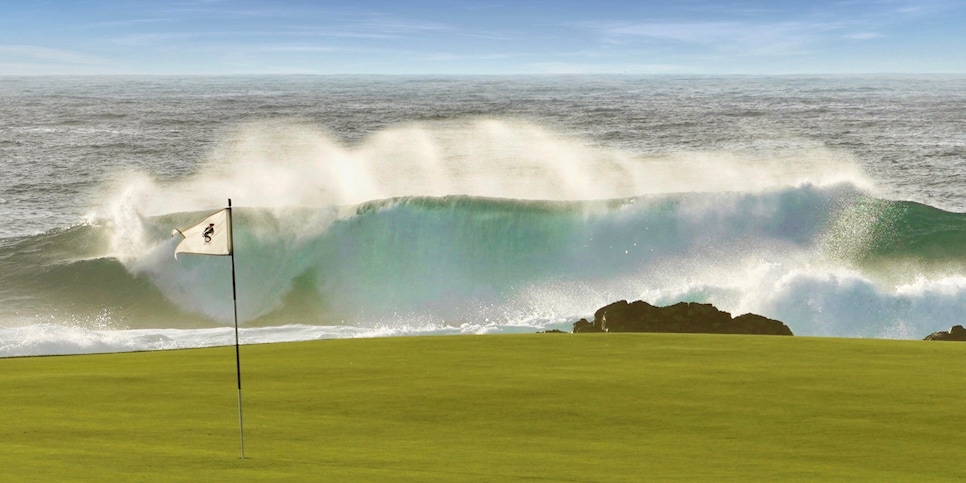 Overview
The Dunes Course, long in the shadow of its big brother Shore Course (ranked 62nd), was originally routed by Seth Raynor, who died before construction. It was completed by Robert Hunter, a partner to Alister MacKenzie (who did not participate in the work), and Raynors ideas for the greens were altered before they were even built. In the 1990s, Rees Jones remodeled the course and reshaped holes to mimic the Raynor look, to mixed reviews. In 2016, Tom Fazio was brought in to make the Dunes as appealing to members as the gorgeous Shore Course, though it was former associates Tim Jackson and David Kahn who conceived of and carried out the details of the plan to give the Dunes a MacKenzie look. Sandscapes now frame most holes, fairways now zigzag around jagged bunkers and nearly all the greens are oriented diagonal to lines of play. The Dunes Course now lives up to its name.
About
Designer
Seth Raynor/(R) Tom Fazio, Tim Jackson and David Kahn
Awards
100 Greatest: Ranked since 2019.
2023-'24 ranking: 79th (highest, and 2019-'20).
Previous ranking: 80th.
Second 100 Greatest: Ranked 189th, 2013-'14. Ranked 194th, 2015-'16.
Best in State: Ranked 10th, 2019-'22. Ranked 29th, 2013-'16. Ranked 30th, 2011-'12.
2023-'24 ranking: 11th.
Previous ranking: 10th.
Panelists
Ratings from our panel of 1,900 course-ranking panelists
100 GREATEST/BEST IN STATE SCORES
Reviews
1 / 12
Review
"Holes 3 thru 10, 17, and 18 provide a lot of memories, incredible design variety, and aesthetics tough to match anywhere in the world. Greens are much smaller in person than one would expect having seen Pebble Beach on TV so much. 14 Green didn't seem too severe although they have softened it the undulation recently. Plays longer than the yardages. Yardage book is a necessity for any first timer here. Much better condition than I would have expected w/ the amount of play the course receives."
Read More
2022
2 / 12
Review
"The views of the Pacific are better than they are on the Shore, as it has the finest looking Par-3 (14th) I have played coming directly over the Pacific Ocean. The first eight holes are framed by massive cypress trees, as you eagerly wait your first look at the Pacific. Then you enter into a carved out oasis through dunes as you wind your way along the 9th-16th before returning back inland."
Read More
2022
3 / 12
Review
"Not as pure as the Shore course but still terrific since recent Fazio re-design. Great variety of holes. My main quibble is that many of the greens are a bit too tricked-up - the course presents a fair but tough challenge tee-to-green but then it can get a bit unnecessarily goofy. The Pt. Joe driving range (not the one near the clubhouse) is hands-down the most spectacular driving range in the world - do not skip!"
Read More
2022
4 / 12
Review
"MPCC is a truly top notch golf experience. Wonderful and interesting course, immaculate conditioning, 11/10 setting, with an 11/10 club experience. If you get the chance to experience this walk, just soak it in....your score will quickly fade into background noise."
Read More
2022
5 / 12
Review
"Spectacular redo by the Fazio group. Some of the holes are unrecognizable, but they are all better. Short, drivable par 4 on the front is remarkably strategic. Aesthetics is outstanding and the shape of the fairways and greens is really good. A treat to play and amazing place."
Read More
2021
6 / 12
Review
"overwhelmed by the sights and sounds of the pacific ocean."
Read More
2021
7 / 12
Review
"Conditions are perfect with firm fairways and greens. True roll on the greens. Gorgeous views and plenty of room to play. You aren't spending time looking for balls. Clubhouse is steeped with history. Members are proud of the recent changes. Great routing that starts inland. You hit the sea breeze as you turn the corner on #6 and head toward the ocean for the next 4 holes. There you spend some time in the dunes before turn inland again for the finish."
Read More
2019
8 / 12
Review
"Very good course, more difficult than the shore course but not as much variety and pure golf. Greens are huge and some are unfair. Still a course I would play again in a heartbeat."
Read More
2018
9 / 12
Review
"Site of my only hole in one, thus maybe coloring my experience. A great Jackson/Kahn renovation. Perhaps a Raynor restoration would have been better, but once the Club decided on a Fazio style redesign, J/K did a spectacular job. Almost the equal of the visionary Shore Course, which is quite a statement. Talk of the greens being over the top are overblown. This is a quality course."
Read More
2018
10 / 12
Review
"Might be the best 36-hole club in the country. Hard to say which course is better, and the setting by the ocean is majestic. Must-play if you get the chance!"
Read More
2018
11 / 12
Review
"The Dunes Course plays through trees, then dunes then out to the ocean and back. It is at least as good as its more celebrated sister Shore Course."
Read More
2018
12 / 12
Review
"The ambience on the golf course was nearly perfect: it felt like an inspired enclave of holes that you didn't want to run out. I found myself going to the next tee in excitement of what was next and never disappointed. The hospitality was top-notch. This is a course and a club where you'd love to spend as much time as possible."
Read More
2018
Readers
Collection of reviews from our readers
There are no reader ratings yet
Reviews
There are no readers reviews yet. Be the first to write a review.