Pebble Beach, CA • Public
1 / 10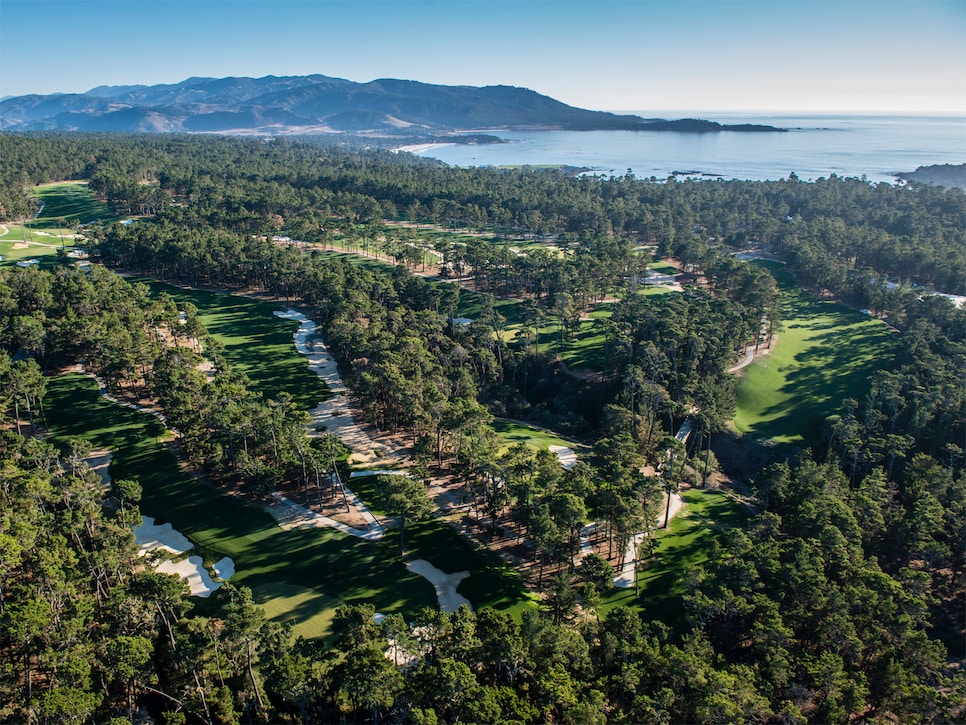 2 / 10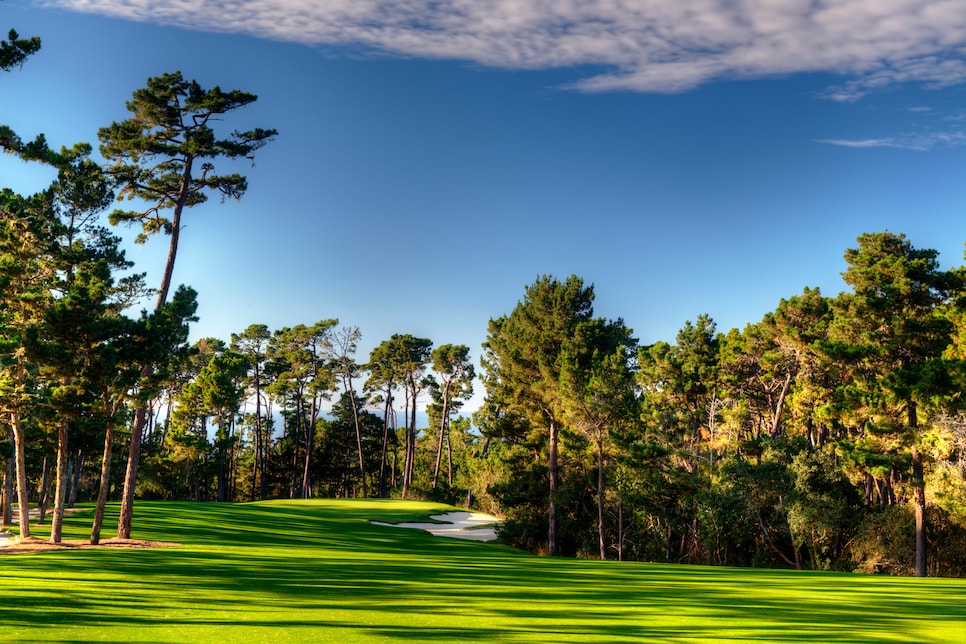 3 / 10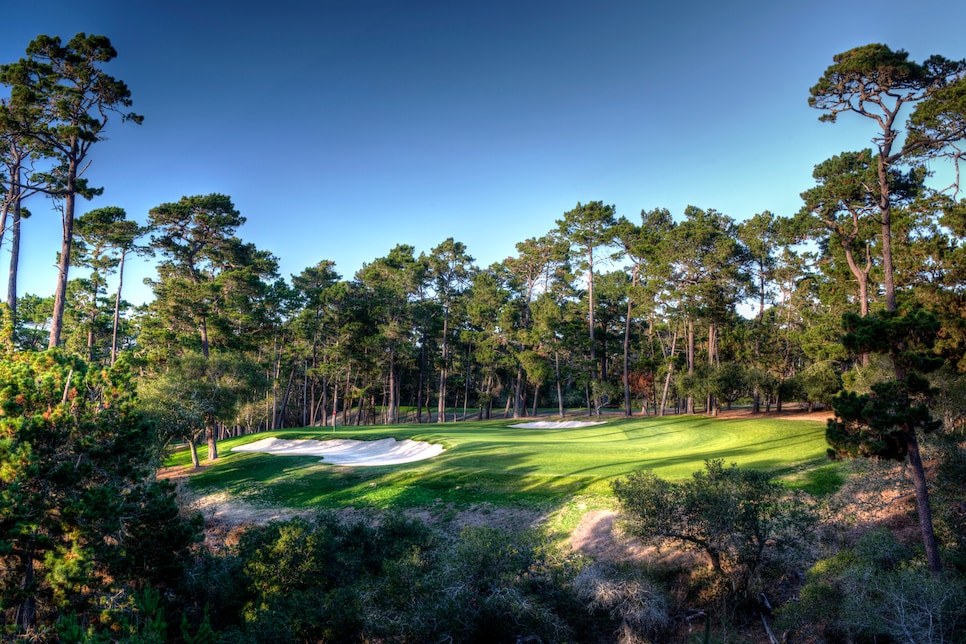 4 / 10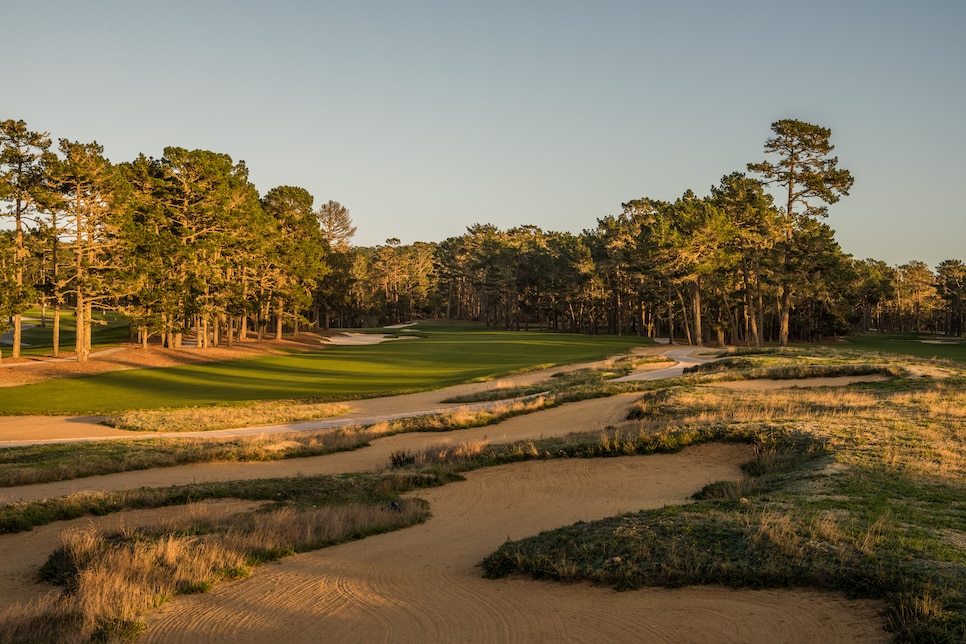 5 / 10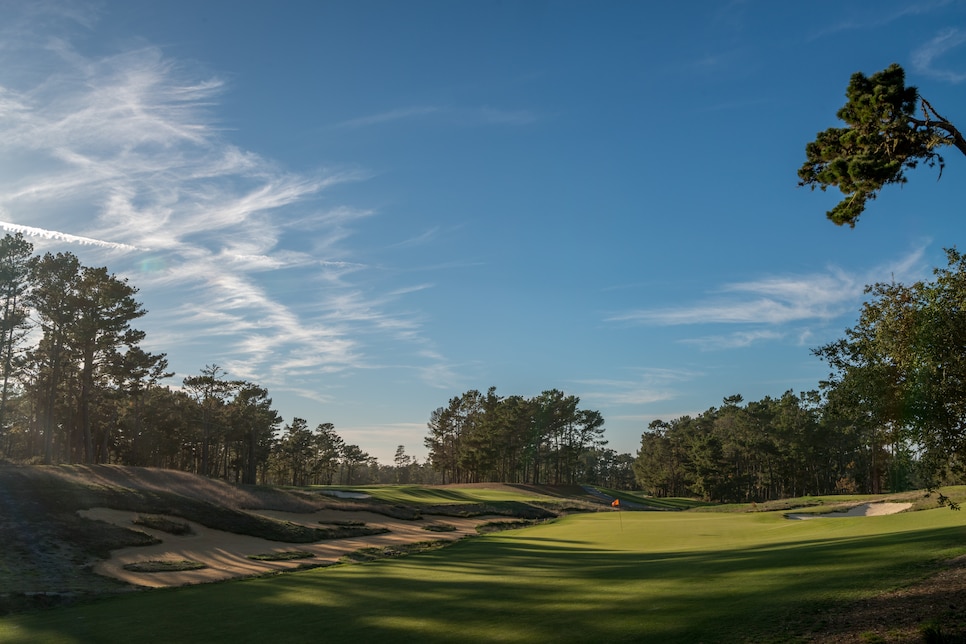 6 / 10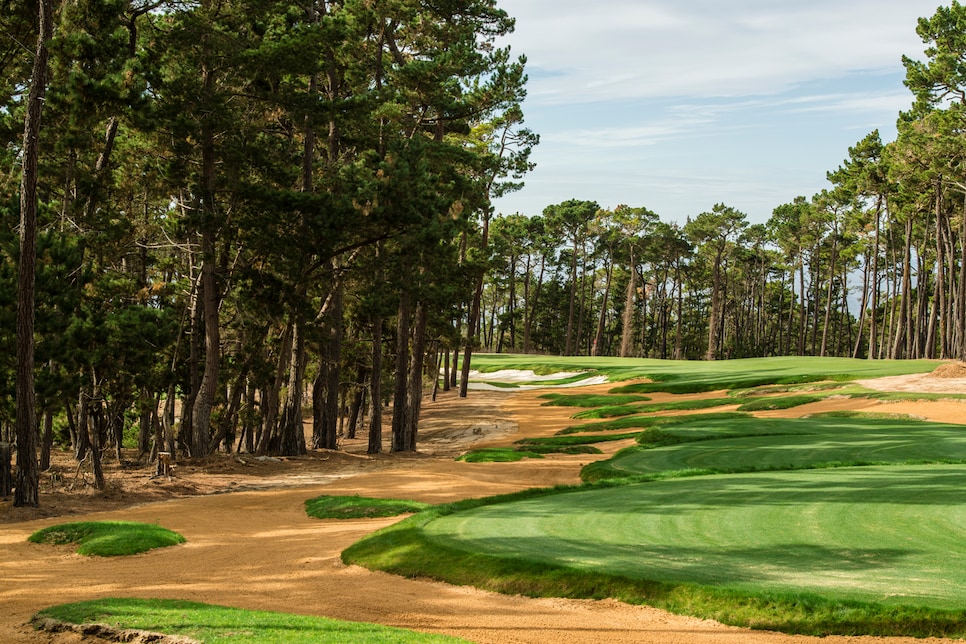 7 / 10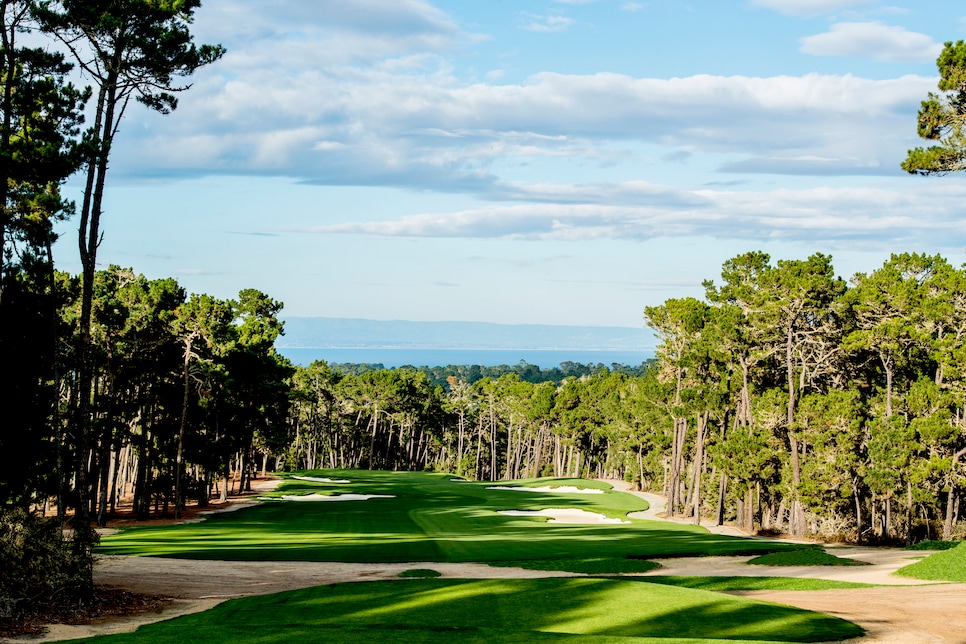 8 / 10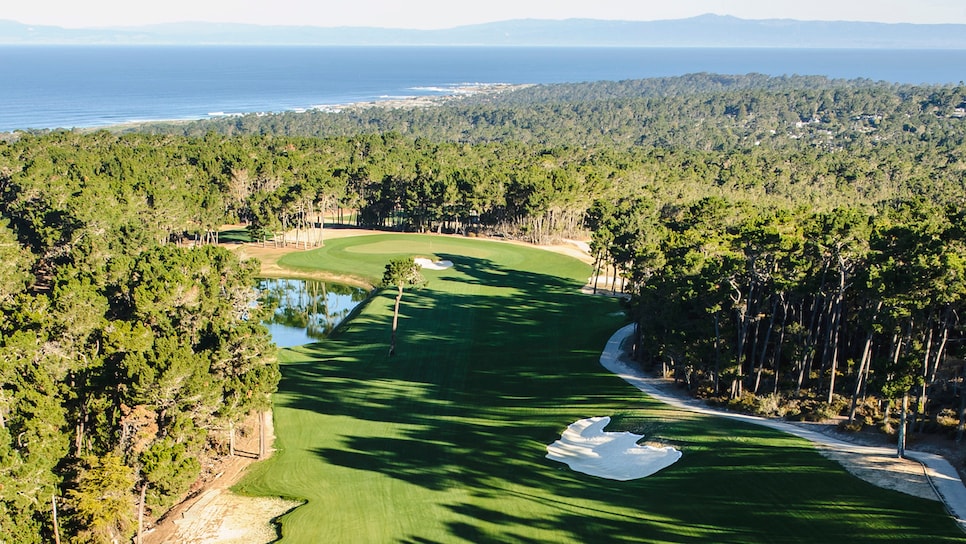 9 / 10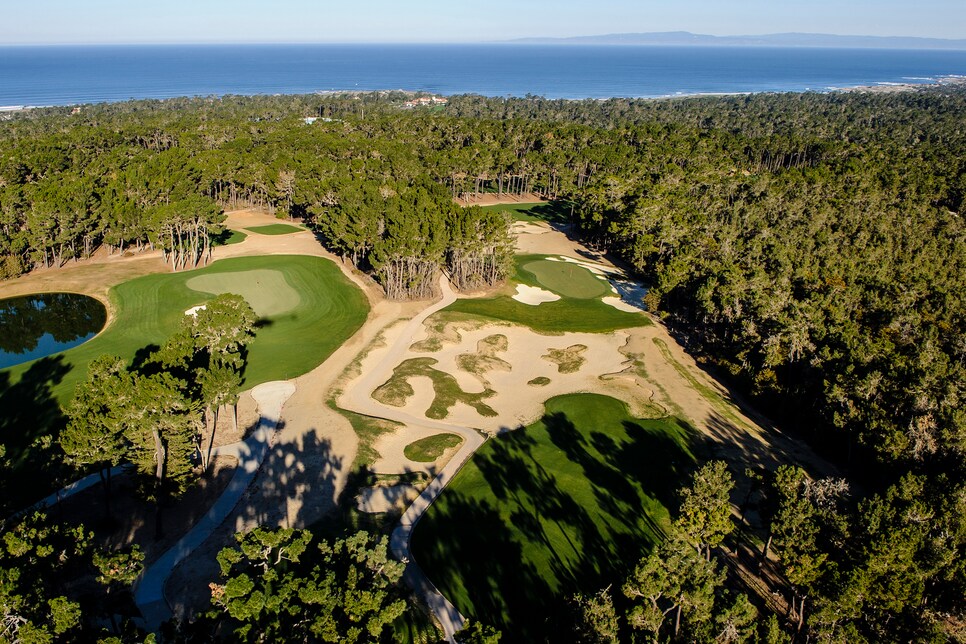 10 / 10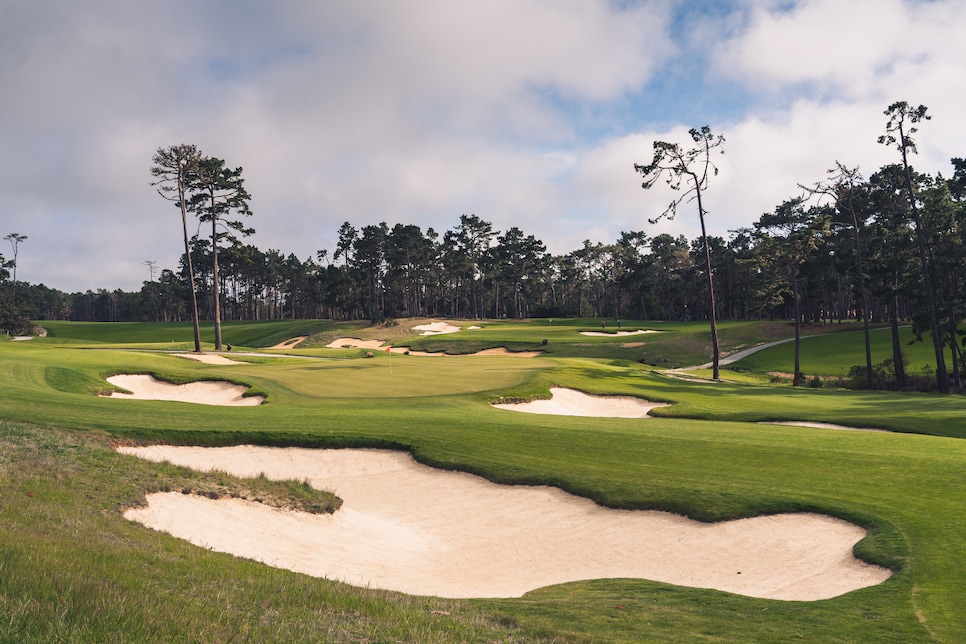 Overview
When originally built, Poppy Hills had unpopular perched greens framed by massive containment mounds. Following a 2013 remodeling by original designer Robert Trent Jones II and partner Bruce Charlton, it's now a graceful, low-profile layout. "We popped the hills at Poppy Hills," says Trent Jr. A new feature are sandy naturalized areas and pine straw off the fairways instead of manicured rough, part of a concerted effort to significantly reduce water consumption. The renovated course was on display at the 2018 U.S. Girls' Junior, won by current LPGA player Yealimi Noh.
About
Designer
Robert Trent Jones, Jr., ASGCA
Awards
100 Greatest Public: Ranked since 2017.
Highest ranking: 62nd, 2017-'18.
Previous ranking: 92nd.
2023-'24 ranking: 87th.
Best in State: Highest ranking: 35th, 2015-'16.
2023-'24 ranking: 44th.
Previous ranking: 41st.
Panelists
Ratings from our panel of 1,900 course-ranking panelists
100 GREATEST/BEST IN STATE SCORES
Reviews
1 / 9
Review
"Found it to be a fun and challenging course that while everything is right in front of you, you need to take you time and look at your many options especially on approach shots. Your best option may not be the middle of the green (if it's on the green at all). Several tempting risk/reward options show up through the round."
Read More
2022
2 / 9
Review
"Fun, challenging course through the forest above Pebble Beach. Redesign several years ago has made it faster, firmer, more playable. Conditioning is usually pretty good considering how busy it can be. Very good value if you are an NCGA member."
Read More
2022
3 / 9
Review
"The recent renovation did improve the course. And there is some very good golf and holes at Poppy Hills. However, there are just some truly awful holes on this course such as #10, #18, and particularly #3 (on the new routing as of 2018 when they flipped the nines). To call the sixth hole a Redan hole is offensive to the original and all of the other quality templates. Hitting your shot to the right front kick plate only to watch the ball roll off the back is not at all how the hole should play. Not the worst value in the area, but definitely the worst course within the 17 Mile Drive gates."
Read More
2018
4 / 9
Review
"This course checks many of our boxes, but remains unsatisfying. Playing and scoring it is like watching compulsory figure 8's in Olympic Ice Skating. No soul. Despite new holes, I just cannot elevate PH in terms of status. #1 is wider but demoralizing. #2 is a memorable hole visually #9 is fun though not particularly original. Features a split fairway and strategic mounds/elevation changes. #10 is pretty, but strategically a mess. Bunker is misplaced to allow receive long second shots, which then bound into an artificial hollow behind the green. Pretty atrocious. Many such artificial holes. The rest? Eh. While PH does play fast and encourages a ground game (bravo), the results are severe and/or inconsistent. Greens often did not hold well-struck shots, even though the surfaces were not fast. Just hard. The fairways were so hard that even some decent drives bounded into the woods. I'm patient with 'rub of the green' but after three rounds of bad rubs, there is pattern. The course has no rough as a defense. Balls in the trees have little or no chance of recovery due to tree bark put on the ground. Never seen so many bad lies. Visually, the course lacks contrast. All woods. One water hole. "Boring," said another player who walked the three rounds with me. Demanding? Yes. Thrilling? Not really. Charm? Non-existent. It's just kinda' cold."
Read More
2018
5 / 9
Review
"The course has recently been re-done and it is very much worth a visit to see the changes. The fun factor has been enhanced and most of the new layout provides compelling risk and reward values off the tee. The only nit-pick is the 16th green which is almost impossible to hit and hold with a medium to longer iron. The only blemish on a great layout."
Read More
2018
6 / 9
Review
"Good value for Seventeen Mile Drive. Course is in good condition and is a nice layout. Nice facilities and beautiful spot to have a drink or lunch after you finish on the wraparound deck."
Read More
2018
7 / 9
Review
"Very good course that would score higher in people's minds if it weren't in such a great neighborhood. NCGA members get a big discount here, therefore they have a huge membership. Course is quite interesting, and now plays firm and fast. Staff is quite friendly."
Read More
2018
8 / 9
Review
"One of the better options in the region. Good design variety and in very good condition."
Read More
2018
9 / 9
Review
"Poppy Hills is such an enjoyable round of golf -- totally worth making a tee time to mix into your Pebble Beach trip."
Read More
2017
Readers
Collection of reviews from our readers
There are no reader ratings yet
Reviews
There are no readers reviews yet. Be the first to write a review.