Spyglass Hill Golf Course
Pebble Beach, CA • Public
1 / 4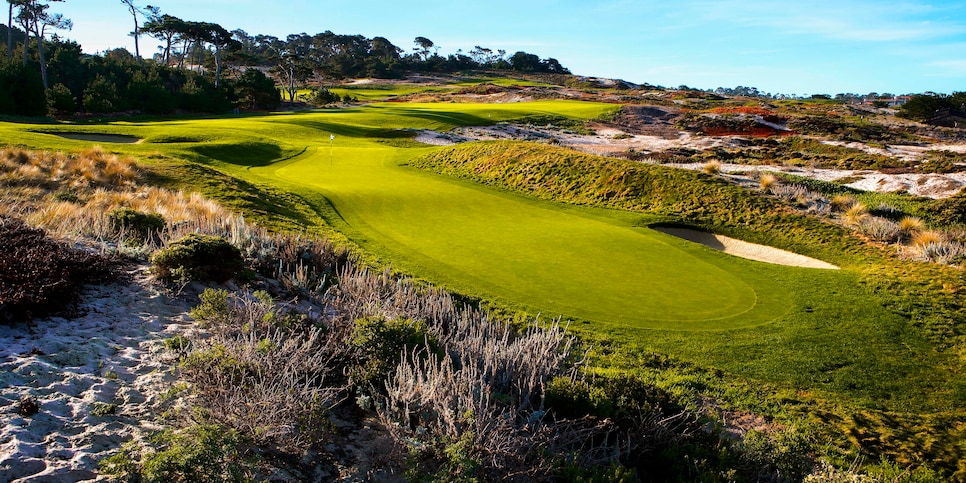 2 / 4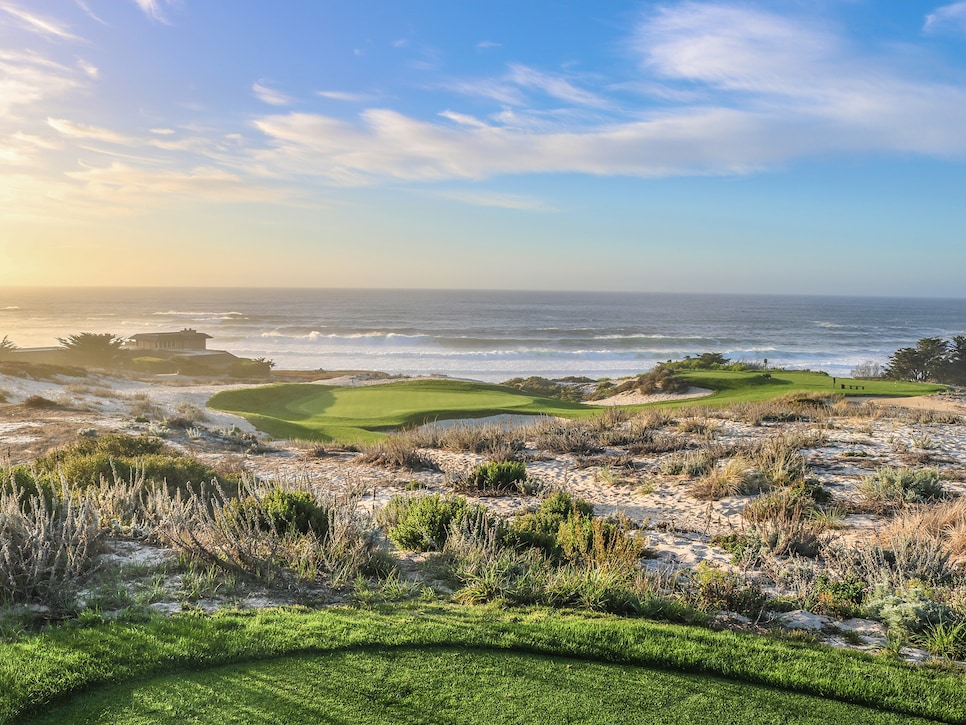 Courtesy of Pebble Beach Company
3 / 4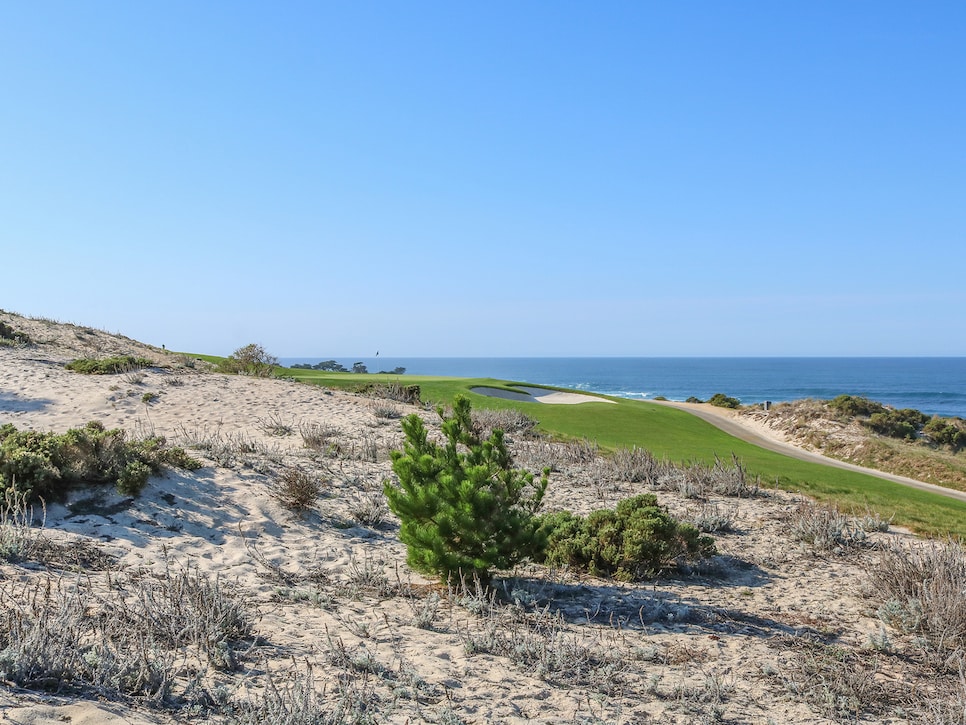 Courtesy of Pebble Beach Company
4 / 4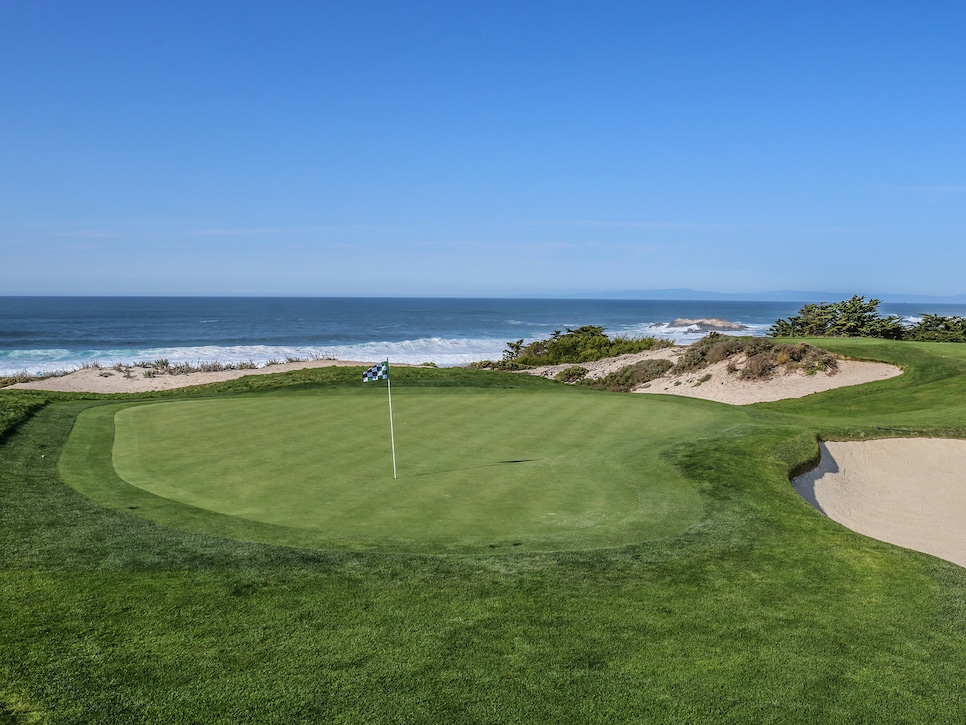 Courtesy of Pebble Beach Company
Overview
Given the task of designing a course just up the 17 Mile Drive from Pebble Beach and Cypress Point, Robert Trent Jones responded with a combination of Pine Valley and Augusta National. The five opening holes, in Pine Valley-like sand dunes, are an all-too-brief encounter with the Pacific seacoast. The remaining holes are a stern hike through hills covered with majestic Monterey pines (which, sad to say, may someday disappear to pitch canker, but are being replaced in some areas with cypress trees). Add several water hazards that hearken back to the 16th at Augusta (a hole which Trent Jones designed, by the way) and you have what some panelists consider to be Trent's finest work. Others say it's the best course never to have hosted a major event. After all, even Pine Valley and Cypress Point have hosted Walker Cups.
About
Designer
Robert Trent Jones, Sr., ASGCA
Awards
100 Greatest: Ranked since 1969.
2023-'24 ranking: 67th.
Previous ranking: 51st.
Highest ranking: 26th, 1993-'94.
100 Greatest Public: Ranked since inaugural edition in 2003.
2023-'24 ranking: 12th.
Previous ranking: 10th.
Highest ranking: 5th, 2003-'04.

Best in State: Ranked 7th, 2011-'22.
2023-'24 ranking: 8th.
Previous ranking: 7th.
Panelists
Ratings from our panel of 1,900 course-ranking panelists
100 GREATEST/BEST IN STATE SCORES
Reviews
1 / 12
Review
"Spyglass is a peaceful place to play golf. The anticipation of the first few holes moving you towards the ocean, but the back nine playing through the trees has a serene and peaceful feel. Very good set of par threes here. The golf is pricey, but the experience is totally worth it. Caddies available as well."
Read More
2022
2 / 12
Review
"Great opening stretch of 7 holes as is often said. #4 is a great risk reward short par 4 with one of the slimmest greens one will see anywhere....#4 is sandwiched by 2 challenging yet great par 3's. #1 is often mentioned as one of the greatest opening holes in all of golf which might be a bit of a stretch for a slightly above average par 5 in this panelists opinion and #7 or #11 could challenge #1 as the best par 5 on the course. Bunkering has an obvious Fazio look. Character suffers a bit w/ the feel of a golf factory.... most all players riding in a cart and rangers roaming the course in carts every 3-4 holes but not enforcing slow play. Conditioning was below the neighboring courses this panelist has experienced. Strong set of par 3's and par 5's!"
Read More
2022
3 / 12
Review
"Despite being known for its difficulty, there is great golf to be had at Spyglass. The first 5 holes are world class. #4 is one of the best, most unique holes on the planet. Most people are let down leaving the water for holes 6-18, but it's some of the best RTJ design work he's done. Under-rated course for how good it is."
Read More
2018
4 / 12
Review
"LOVED this course. Scored lower on ambience only because the course is beyond financial reach of most people."
Read More
2018
5 / 12
Review
"Most of the thrill occurs early in the front nine with its ocean holes and views of Seventeen Mile Drive. Beyond that, Spyglass is a rolling, heaving, muscular course on its journey inland. Good and solid layout, but non enough top-calibre holes to compare favourably with the other courses in the neighbourhood."
Read More
2018
6 / 12
Review
"If I could only play 1 course for multiple days in Pebble, I would choose Spyglass. Great mix of holes and a good stretch out by the ocean."
Read More
2018
7 / 12
Review
"Fun, challenging, tricky greens, make this a must play course."
Read More
2018
8 / 12
Review
"Tough layout, but fair. Pebble Beach resort service and accommodations are very nice, but expensive."
Read More
2018
9 / 12
Review
"A great test of golf and one of the most scenic courses in CA. The first few holes heading toward the water are terrific and the stretch through the forest is very tough. I thought it was tougher than Pebble and almost as unique."
Read More
2018
10 / 12
Review
"This course was impressive in its grand scale. The fourth hole is wonderful. Yet I am not eager to play it again. It's brutal with many repetitive par fours. The back nine has multiple personalities, none of which are great testaments of classic or enjoyable golf course architecture."
Read More
2018
11 / 12
Review
"Spyglass Hill is a wonderful test of golf with an interesting variety of holes that offer scenic views of the ocean and interesting routing through the Del Monte Forest. The Monterey Peninsula is truly a special place for golf. Spyglass is known for being a tough golf course and I agree with this. There are some demanding approach shots. There is a collection of truly memorable par threes with dramatize views and changes in elevation. The quaint clubhouse and grill make you feel comfortable and like you are playing at home. Spyglass Hill has rich history and is part of a collection of golf courses that can stand up against any collection in the world. If you have never been, please put Spyglass Hill on your must play course list..."
Read More
2018
12 / 12
Review
"Located just off the ninth green, the Spyglass Hill restaurant is a convenient place to grab something to eat and drink. It's easy to stop in before, during or after your round."
Read More
2018
Readers
Collection of reviews from our readers
There are no reader ratings yet
Reviews
There are no readers reviews yet. Be the first to write a review.