1 / 9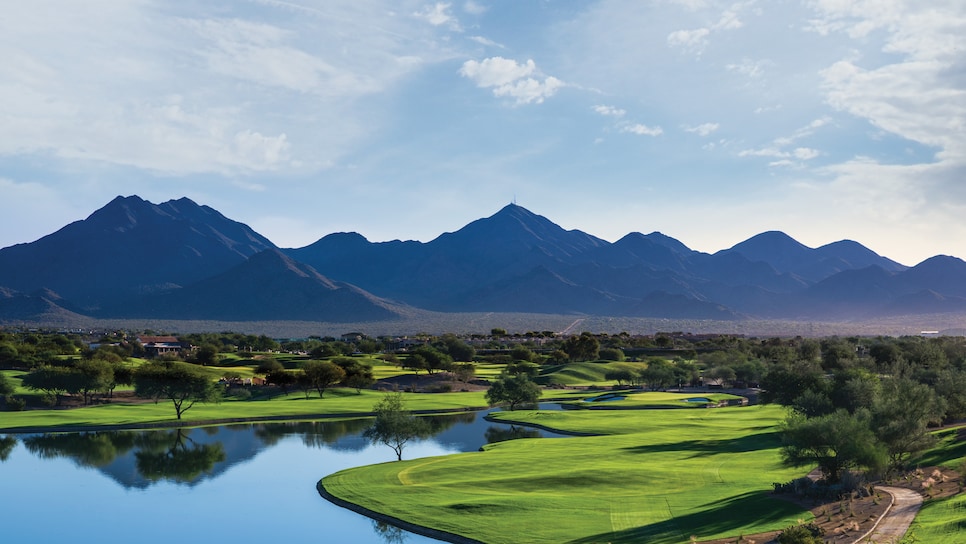 2 / 9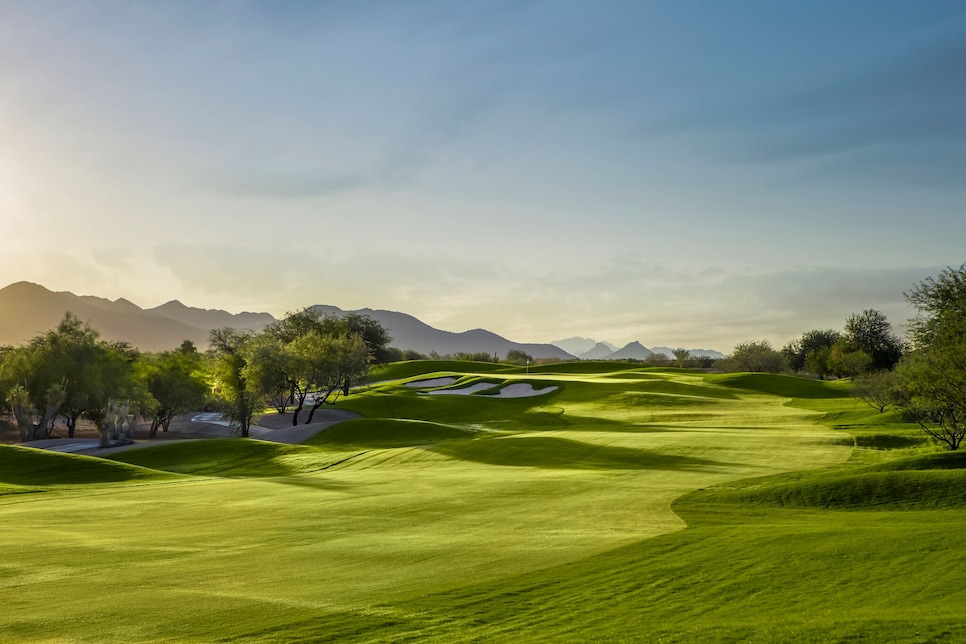 3 / 9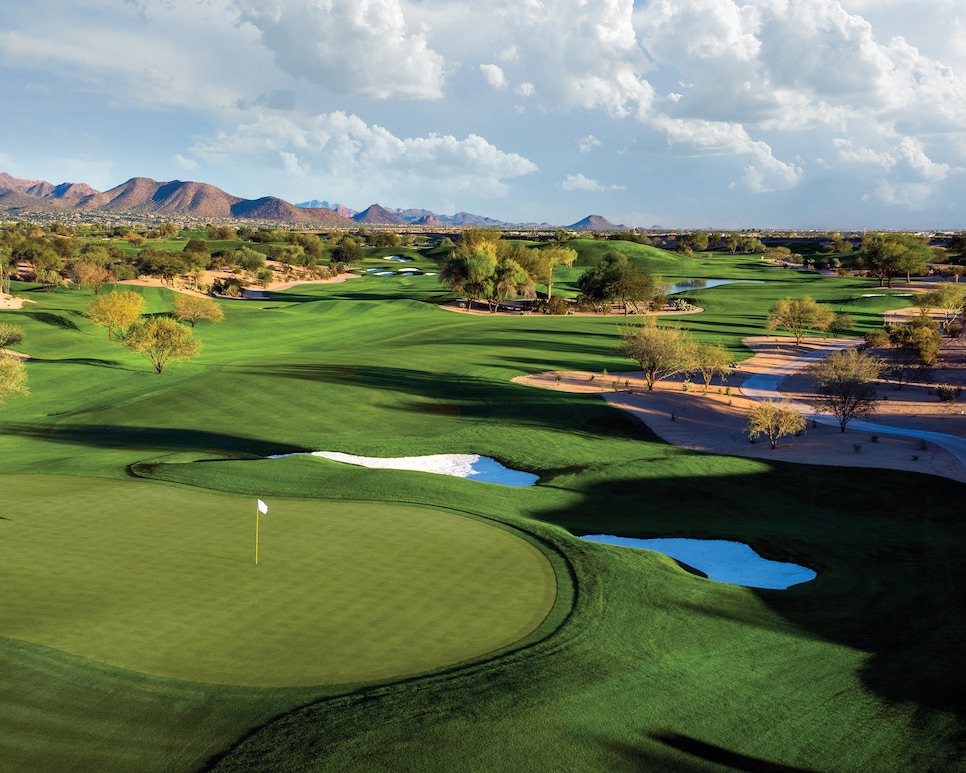 4 / 9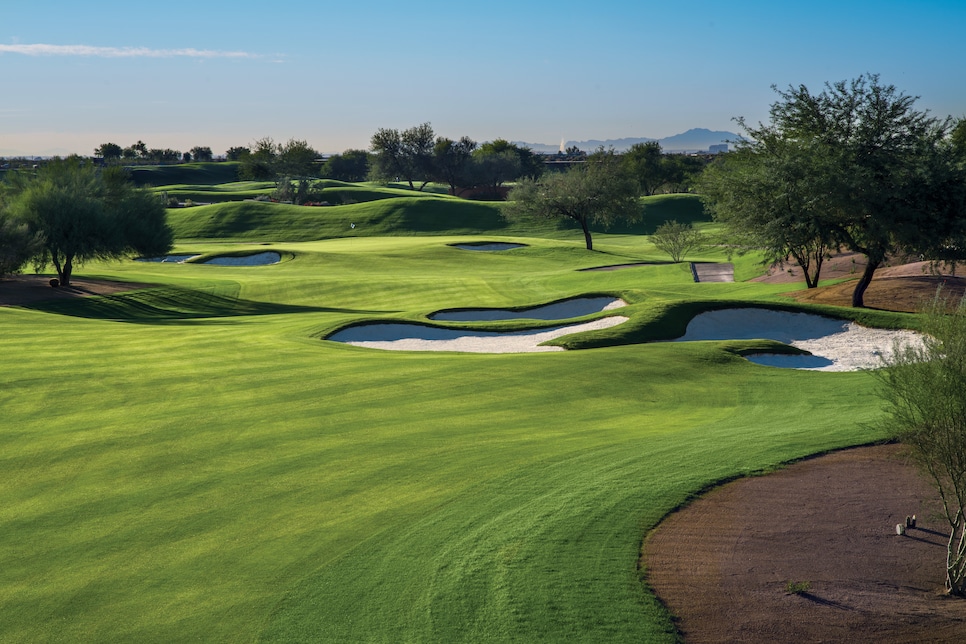 5 / 9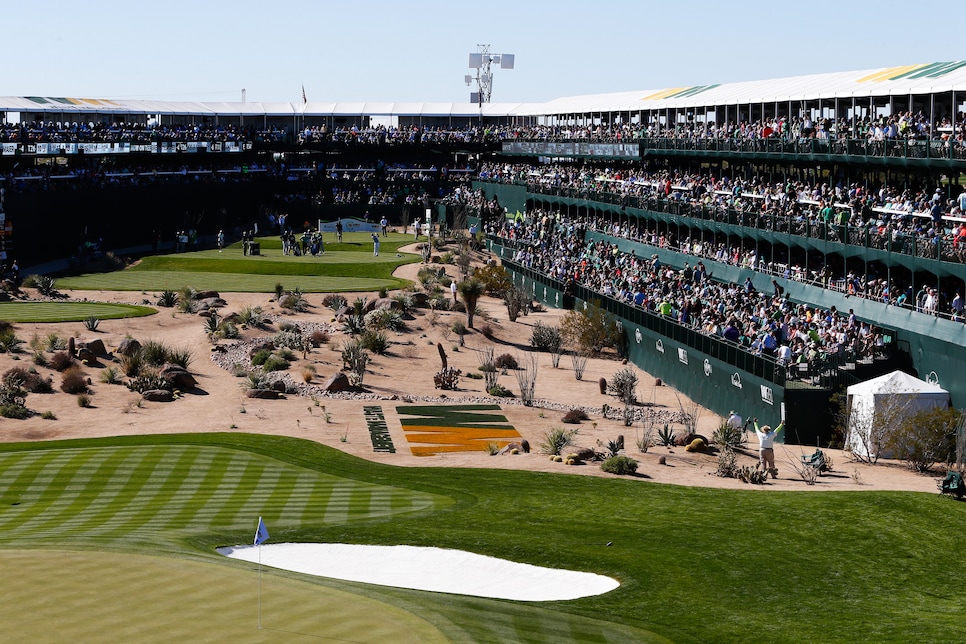 6 / 9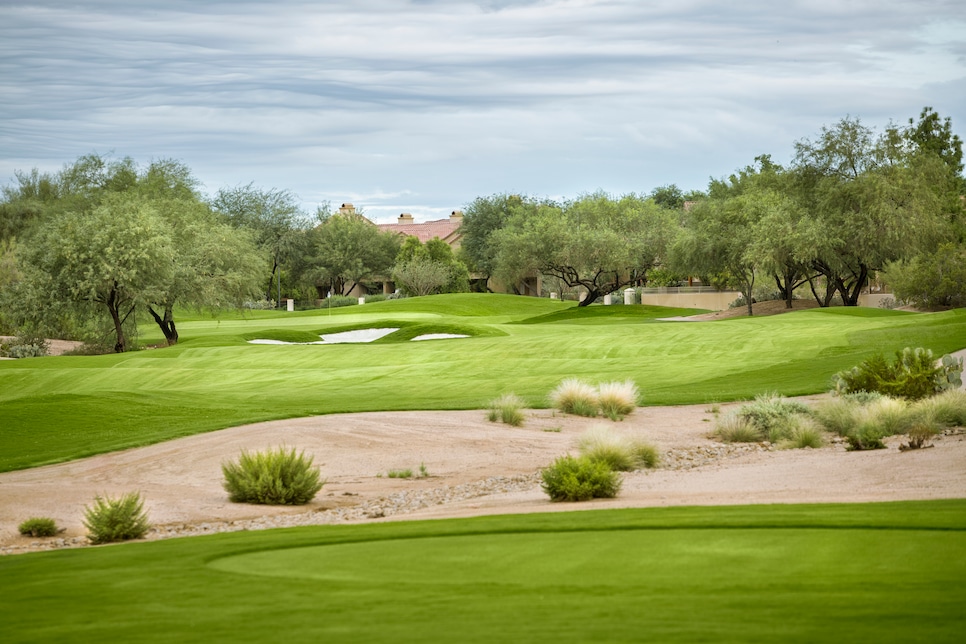 7 / 9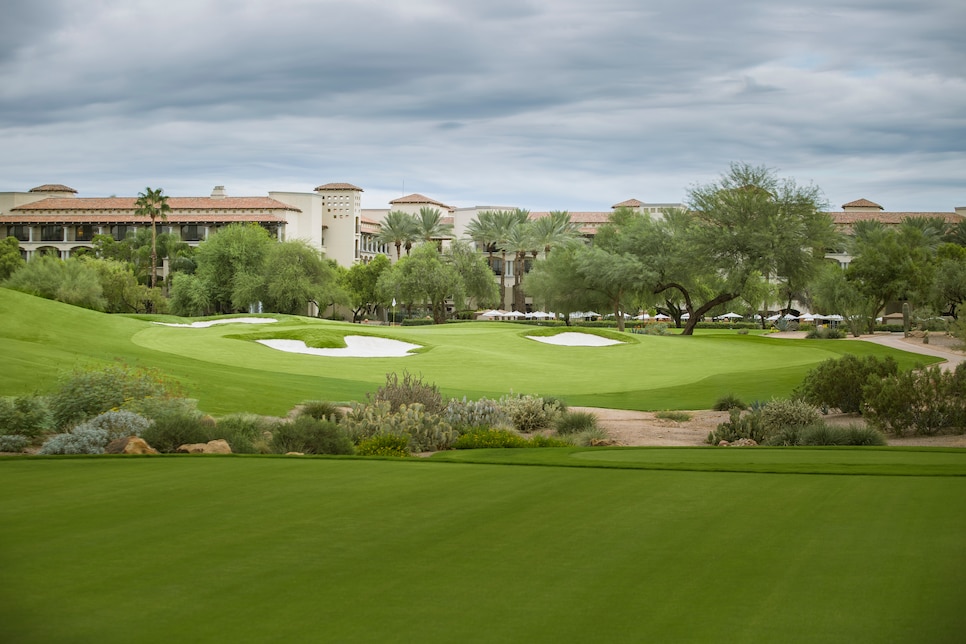 8 / 9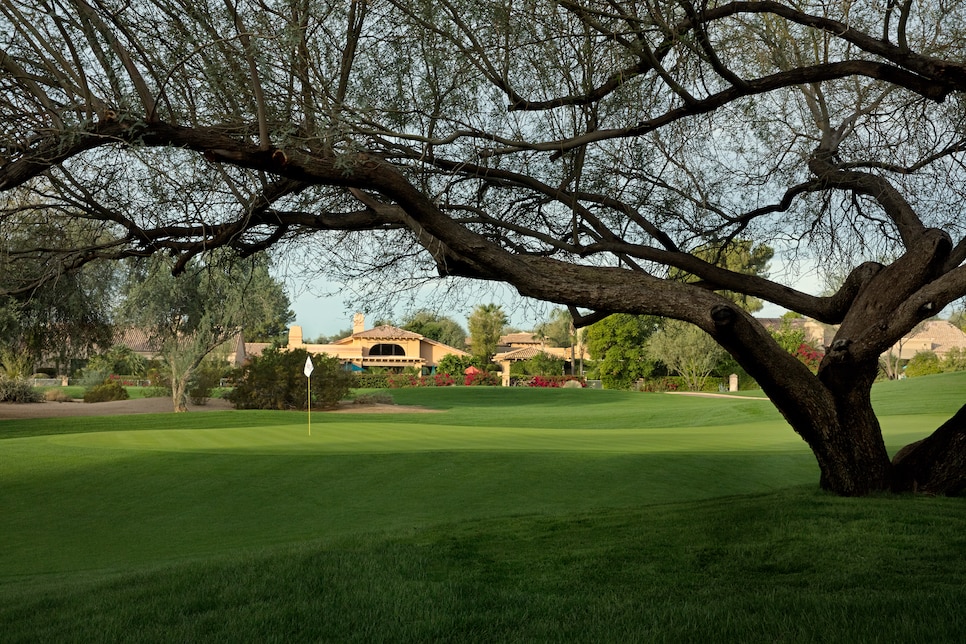 Courtesy of the TPC Network
9 / 9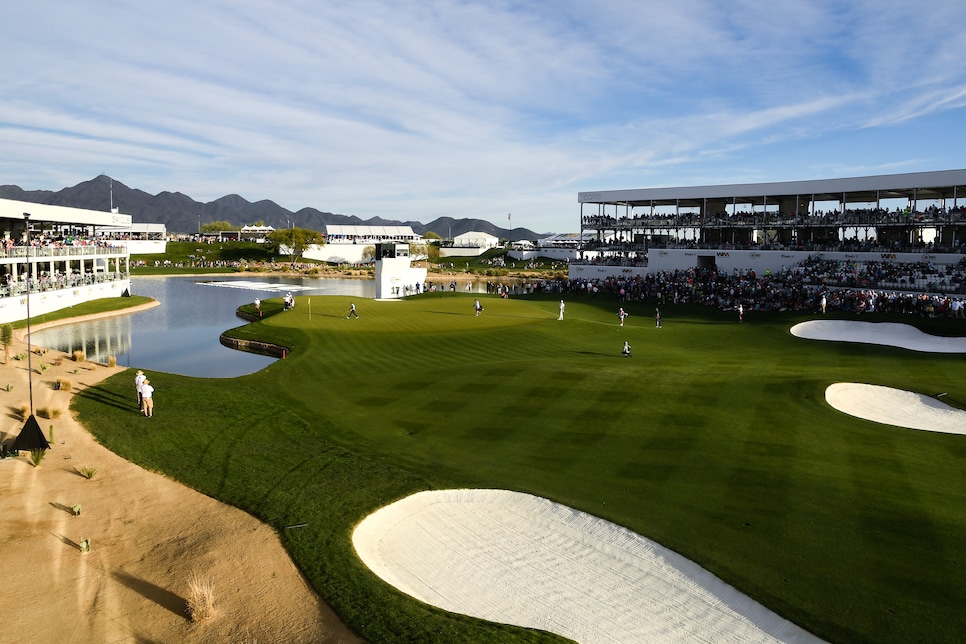 Overview
The famed home of the WM Phoenix Open boasts probably the most well-known stadium hole in golf: the par-3 16th. Tiger Woods' hole-in-one in 1997 put it on the map for casual fans, who now flock to Scottsdale during Super Bowl week. The layout has architectural merit, too, with its risk-and-reward-filled back nine. Tom Weiskopf, who designed the course with Jay Morrish, has overseen renovations of the course—making tweaks to please the tour player and resort guest alike.
About
Designer
Jay Morrish, ASGCA/Tom Weiskopf/(R) Randy Heckenkemper/(R) Tom Weiskopf
Awards
Best in State: Ranked 22nd, 2017-'18. Ranked 29th, 2021-'22. Ranked 35th, 2023-'24.
2023-'24 ranking: 35th.
Panelists
Ratings from our panel of 1,900 course-ranking panelists
100 GREATEST/BEST IN STATE SCORES
Reviews
1 / 12
Review
"Fun course to play, albeit arguably overpriced. There are some really enjoyable and memorable holes here, not just the main ones you recognize from the PGA Tour telecasts. The course doesn't overly penalize the mid-high handicapper compared to the low handicap. There is some room to spray the ball off the tee and still advance it forward. Conditioning can vary depending on the season."
Read More
2022
2 / 12
Review
"Good desert golf"
Read More
2021
3 / 12
Review
"This TOUR stop gets a lot exposure and everyone knows the last three holes, which are the best on the property but the rest of the course is not very compelling."
Read More
2021
4 / 12
Review
"The finish of the course is fabulous with some very memorable holes and a great degree of risk/reward choices and design variety. However, the strength of the finish can't offset the blandness of the housing track run front nine."
Read More
2018
5 / 12
Review
"A very good choice to play golf in Scottsdale, although the price may seem a little high. This is where they play the Waste Management Phoenix Open so make sure you hit a good tee shot on 16 or the fantom crowd will boo you. A good variety of hole designs, but the fairways are generous which may take the pressure off the tee box. Pay attention to the greens when putting to have a good scoring day. I have enjoyed playing this redesigned course by Wesikopf and will go back again."
Read More
2018
6 / 12
Review
"Although the course itself might not live up to the hype it gets during the Waste Management Phoenix Open, it does have some compelling shot values. Some exiting risk and reward highlighted by the drivable 17th par 4. Can be pricey in high season, but a fantastic value if you search online in the off season. One draw back is that in recent years, the course is imposing caddies on visitors - the reason is to get it that "PGA Tour" experience feel. There are some courses were a caddie is a valuable thing to have. But, not at the TPC Scottsdale Stadium course!"
Read More
2018
7 / 12
Review
"Fun to play as long as you don't go too far back on the tees."
Read More
2018
8 / 12
Review
"I would like to rate this higher, but the first 12 holes are boring. 13-18 are Fantastic. Course is most expensive option in Scottsdale, by A LOT. WasteManagement Open makes this course always crowded and conditioning is not great."
Read More
2018
9 / 12
Review
"Fun desert golf layout with good variety among the shot options."
Read More
2018
10 / 12
Review
"Great track to walk, holes 15-18 are awesome! Great to play post Waste Management PGA tourney as the grandstands are still up. Course is always in great shape and well worth a play."
Read More
2018
11 / 12
Review
"They play the Waste Management Phoenix Open here, so it's a busy a place as you can imagine. It's a HUGE golf course with massive fairways. It plays pretty long but is very manageable. If you can, schedule your day just before the tournament and experience what it's like to play with stadium seating and firm greens rolling in the 12-13 range. It is not an overly difficult course especially if you shell out the extra money for a caddie to help you around the greens. Although it's not one of the most creative tracks in the area, it's hard not to pass this one up."
Read More
2018
12 / 12
Review
"Fun to play after seeing it on TV so many times."
Read More
2018
Readers
Collection of reviews from our readers
There are no reader ratings yet
Reviews
There are no readers reviews yet. Be the first to write a review.