News
Zurich Classic's 'alternate' ending helps explain Billy Horschel and Scott Piercy's win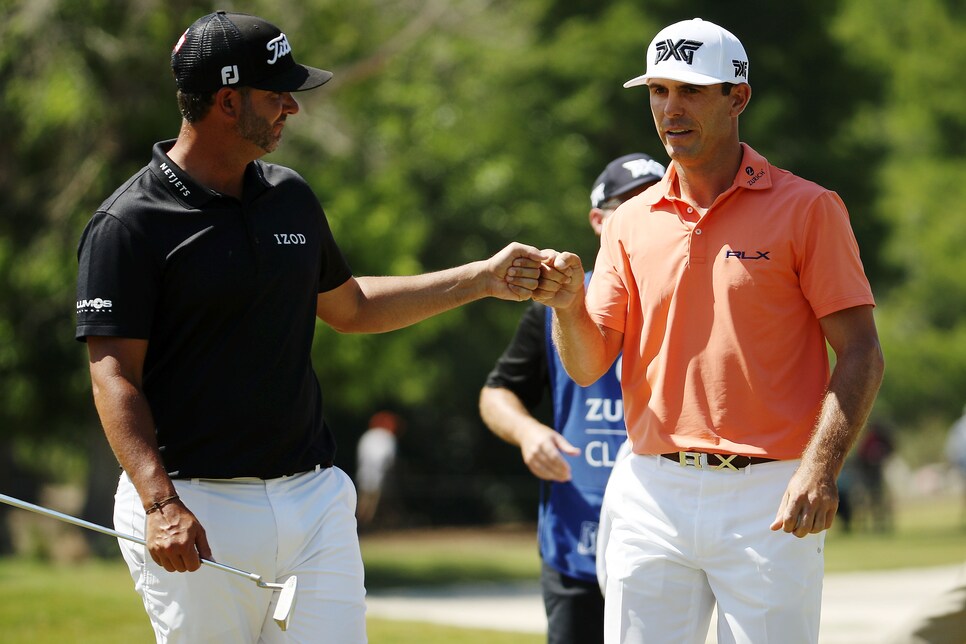 The Zurich Classic did a brilliant thing a year ago when it switched from being just another ho-hum 72-hole stroke-play tournament in a sea of 72-hole stroke-play tournaments to a team format with two days of foursomes and two days of four-balls. The decision paid off so well, in fact, that the field for this year's event was as strong as it has ever been, and on Sunday the tournament sponsor announced it was extending its deal through 2026.
When it came to walk-up music—another new wrinkle this year—it's obvious some of the kinks still need to be worked out. The same might have been said about the event's decision this year to flip-flop the format with foursomes (alternate shot) being played in the second and fourth round, rather than the first and third like they were a year ago. When it comes to playing golf this way, there's a lot more pressure on the competitors but a lot less opportunity for a comeback with just one ball in play per team.
"When I was first told they switched the format I was against it," Billy Horschel said. "I said, 'Why would we do that?'"
On one hand, it would eliminate the kind of fireworks that four-ball can deliver with birdies coming from everywhere. On Saturday while playing four-ball, nine teams shot 63 or better, including that of Horschel and Scott Piercy, who were one of two teams to tally a 61.
There was, of course, a reason behind the change.
"When I thought more about it I was like, 'You know what? That's actually really good,' " Horschel continued. "Because the better players, better teams, obviously are going to rise on Sunday."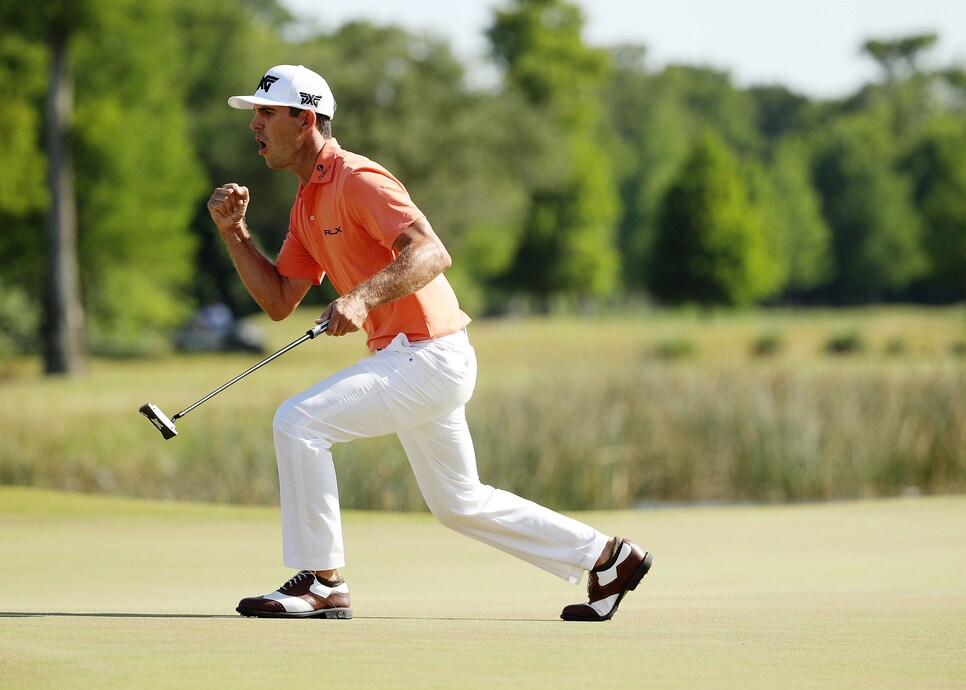 Chris Graythen/Getty Images
Which is what Horschel and Piercy, two close friends whose games play well off each other, did in the final round at TPC Louisiana, combining to shoot a bogey-free 67 to win by one over Jason Dufner and Pat Perez.
Sure, there were a lot more birdies a day earlier, and Horschel and Piercy's 67 was the lowest score of the final round. But golf is at its best when the best players in the world are under as much pressure as possible.
There's also a certain poetry to watching one guy hit it to where the other guy can score from, like a perfectly delivered Steph Curry pass to a guy no one else saw open but him that leads to a bucket. It's equally memorable when the reverse happens. (Who can forget that infamous pairing of Tiger Woods and Phil Mickelson by Hal Sutton at the 2004 Ryder Cup?)
Horschel, with his draw, strong iron play and good putting, and Piercy, with his fade, equally good iron play and terrific wedges, knew this would be the case.
"We both work with the same stats guy, and I know Scott's a really great wedge player," Horschel said afterward. "He harped on me to get Scotty within 125 of the hole [and] you're going to have no more than 10 feet."
It helped, too, that Horschel had won this event before, in 2013 when it was a stroke-play tournament. The now five-time PGA Tour winner felt comfortable not just with the format but the course and that helped Piercy relax more in the final round.
Of course, the switch didn't work quite as well for others.
"You just never really get into a rhythm," Charl Schwartzel said. "Louis [Oosthuizen] came to me on No. 12, he said to me he's only hit two iron shots for the whole day. I said to him, 'Well, I've only hit two putts.' So all of sudden it's your turn to start hitting iron shots and putts, you don't have a feel for the rhythm, the round, which makes it difficult."
"The hard part about playing foursomes on the last day is you don't really get into a rhythm and a feel for the golf course," Schwartzel continued. "On the 13th hole was only the third time I putted, so I had no real feel for the greens. And similarly, only two iron shots [for him] by number 12. It just worked out that way."
It also worked out just fine for Horschel and Piercy. So did another outside-the-box decision by the tournament, which again proved fascinating to watch down the stretch. But the performance of Horschel and Piercy and the symphony of shots between them was perhaps best summed up by two other guys trying to catch them.
"We didn't lose it, we got beat," Perez said. "They played phenomenal, so hats off to 'em. They did what they were supposed to."
Added Dufner: "I've never lost an alternate-shot match in any of the team matches, so it's a good setup for me. Alternate shot I always feel good. Trying to chase these guys down all day, they didn't lose a tee all day, and that's pretty tough in alternate shot."